Moving to Mississippi – A Relocation Guide for 2022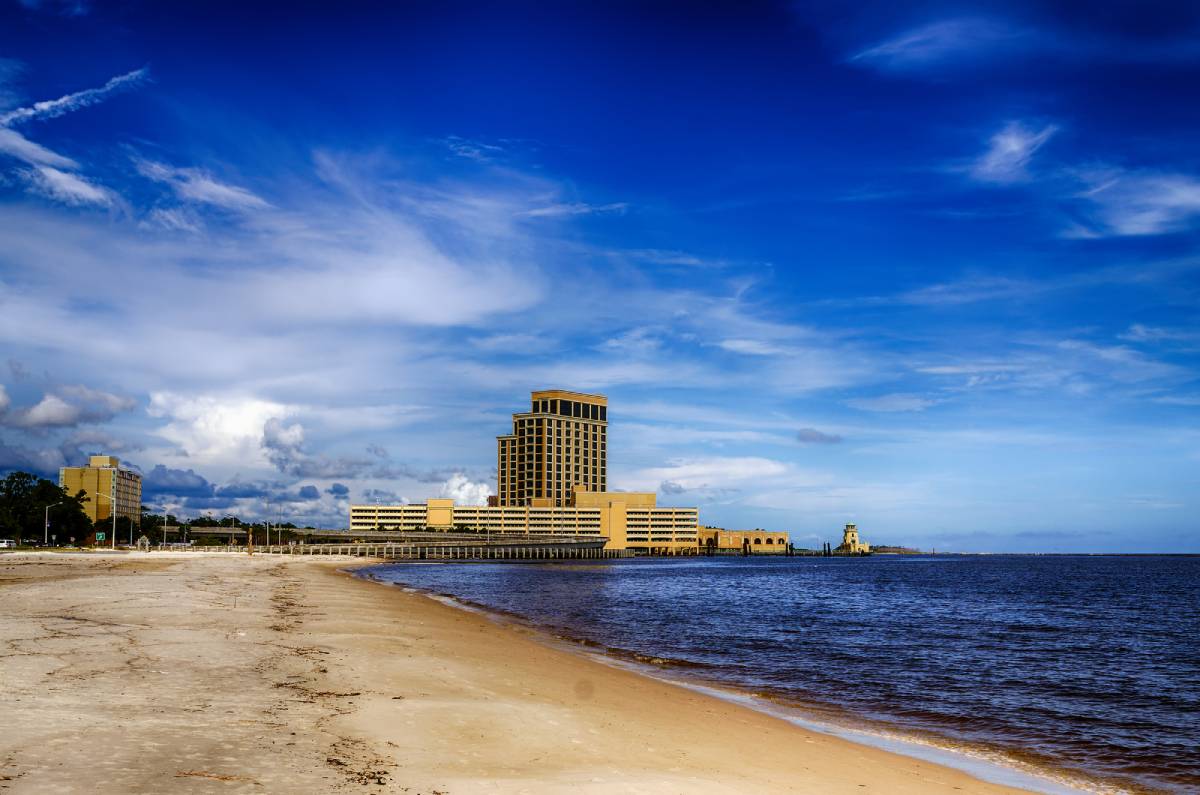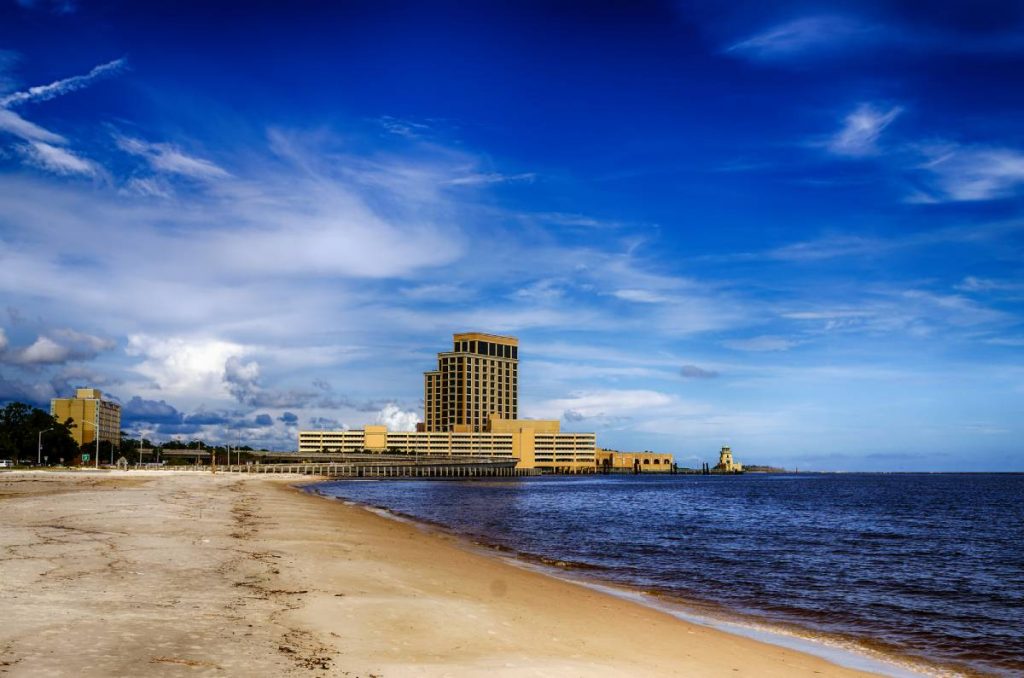 If you've read Mark Twain's 'Life on the Mississippi', then you'd know at least a little bit about the state. Mississippi was a focal point during the United States Civil War and was known for its prominent role during the slave trade. Today, the state is regarded in a much better light and nicknamed the Magnolia State for the abundance of pink-white magnolias that grow there. Located in the southeastern United States, Mississippi has derived its name and significance from the gorgeous, larger-than-life Mississippi river.
If you've decided to shift to this little Southern state but are afraid to dip your toes into everything a move might entail, we are here to help. We've essentially perused the world of the internet to compile a neat little almanac of everything you would need to know before moving to Mississippi.
Pros And Cons
Pros
Southern Hospitality
Apart from Magnolia State, Mississippi has another nickname; the Hospitality State. True to its name, Mississippi is known to be extremely diverse and welcoming to new visitors. The people are kind and accommodating, and this southern warmth and hospitality are one of the biggest perks of shifting to the state. It won't take you too much time to make new friends or blend right in.
Tasty Comfort Food
Mississippi food is warm, wholesome, and nourishing–exactly like their people. While they are mostly carb-heavy, it is incredibly tasty and soulful, sometimes taking the form of the perfect hangover food. Some of the varieties that you'll encounter upon moving to the state are Biscuits and Gravy, Oysters and Gulf Shrimp, Catfish, Mississippi Mud Cake, and of course the famous Fried Chicken. The region is also huge on barbeque, and is famous for its Mayflower sauce; overall, Mississippi cuisine feels like a warm hug you can't get enough of.
Diversity
Moving is always daunting, isn't it? The question of diversity and representation always comes into play, especially if you're not White. In this aspect, as mentioned earlier, Mississippi is a star. The region is known for its increasing racial and cultural diversity. Today, about 58.41% of the population is White with more than 37.72% of Black or African Americans. 0.99% are Asians, 0.48% are Native Americans, and 0.02% Native Hawaiian or Pacific Islanders. This aspect contributes to a significant decrease in isolation or fear, especially in the initial months post-move.
Cons
High Poverty Rate
If you didn't know this before, you know it now. And while we are sorry about breaking it to you, it is best to lay out the facts as they are: Mississippi is one of the poorest states in the country. It frequently ranks very low in terms of median incomes, median household incomes, education, and development. This means that, as of today, nearly 19.6% of the state's residents are living in poverty. A stagnant economy and unfavorable geopolitical scenarios make it a state that is not entirely favorable for job-hunting.
Humid Weather
For those who are new to the state, getting acquainted with the tipsy weather conditions in Mississippi will prove to be a little bit of a struggle. While the region is primarily hot and dry, the southerly winds make the region quite humid and muggy in the months of June to August. This weather makes it difficult to explore the outdoors or savor the seasons.
Poor Quality Healthcare
The medical and health infrastructure of any state is absolutely essential to know before you take the plunge and move, as good health is rarely a guarantee at all times. In this aspect, the Magnolia State is quite behind as it still has a long way to go to ensure accessible, good quality healthcare to all.
Weather In Mississippi
There is no other way to say this: Mississippi weather is a trip. The region has a humid subtropical climate with long, dry summers and shorter, milder winters. But the general weather conditions of the state are quite hot and humid. The southerly winds in the summer make the air oppressive and hot from June to August. The temperature during the summer averages around 80°F. In the winters, temperatures flit across 41°F to 51.8°F with January being the coldest month.
One of the benefits of Mississippi weather is that you get to experience all four seasons in all their individual glory, fall being particularly beautiful. But the downside is that Mississippi has a fifth season, the hurricane season, which typically extends from June to November. The state is among the top four in terms of its proclivity towards hurricanes, accounting for nearly 4.7% of all the hurricanes that hit the country every year.
Cost Of Living In Mississippi
Buying A House In Mississippi
One of the best parts of living in the Magnolia State–besides the beautiful Magnolias, that is–is how cheap housing is here. No matter which state you're shifting from, you'd be thrilled to know that you would find housing expenses in the region startlingly low. In fact, Mississippi is the cheapest state to invest in a house in, in the entire country! Yup, you heard it right.
This price phenomenon is mostly because of the high availability of land and the highways for shipping in the state. As the table below from Zillow (that rhymes!) would spell out, the median home value in Mississippi is less than half of what it cost you to buy a house on average in the United States.
| | | |
| --- | --- | --- |
| | Mississippi | United States |
| Median Home Value | $157,885 | $374,900 |
Renting A House In Mississippi
If renting is more your thing, then we've got good news on that front too, as Mississippi is, once again, one of the cheapest states to rent an apartment in. In fact, the average rental prices are around 37% lower than the U.S. national average. However, the dearth of good quality residences is slowly driving up the rental costs in the state in the recent past. But even taking that into account, you're still bound to find rent prices super cheap in the Bayou State. The table below from BestPlaces should shed some more light on the difference:
| | | |
| --- | --- | --- |
| Apartment Size | Mississippi Average Monthly Rent | US Average Monthly Rent |
| Studio apartment | $692 | $949 |
| 1-Bedroom Home | $778 | $1,048 |
| 2-Bedroom Home | $979 | $1,278 |
| 3-Bedroom Home | $1,255 | $1,681 |
| 4-Bedroom Home | $1,372 | $1,950 |
Taxes In Mississippi
Paying your taxes is one of the fundamental responsibilities of an upstanding American citizen. However, these tax rates differ from state to state and require thorough research before making the decision to move states. The income tax bracket of the Magnolia State is from 3% to 5% depending on the tier your income occupies. The sales tax rate is at 7% which, while lower than the national average, is not negligible.
If you are planning on investing in property or real estate in the state, then we've got a slice of good news for you–the average effective property tax rates in Mississippi are at 0.79%. This is not only quite low generally, but less than half of the national average too!
See also: Top 10 Cheapest States to Live in
Expenses In Mississippi
Now that you know about the taxes, let's head on to perhaps the most important section of the article: living costs. It's good news galore because Mississippi is the most affordable state in the entire country. Before you rejoice, you should know that despite this, a large section of the Magnolia State is in deep poverty and cannot afford even basic necessities.
Groceries are a recurring expense, and it is important to be aware of exactly how much the food on your table is going to cost you. While we can't give you the exact amount as it would depend on a number of variables, we can tell you that you would spend around $3,202 on food annually if you're an adult living on your own and around $9,255 if you're part of a standard family of around four members. .If transportation is what you're concerned about, then you should know that regular fuel costs an average of $1.88 in the state. It is said that on average, you'd spend around $10,527 a year on transportation.
Good, affordable healthcare should be of huge importance to every single one of us as our lives literally depend on it. On an average, you would spend around $4,217 on healthcare expenses annually in the state of Mississippi. This is slightly lower than the national average of around $4,266 per year.
Crime Rate In Mississippi
While moving to a new place, most aspects like weather, historical spots, and standards of living are subjective and preferences tend to change from person to person. However, one thing that is non-negotiable is safety. While Mississippi is not the safest state in the country, the violent crime rate at 2.92 incidents (per 1,000 residents) is still significantly lower than the national average. Property crime, however, has been skyrocketing; the current rate is 21.06 (per 1,000 residents).
Some of the safest cities in the state that you could consider moving to include Brandon Street, Flora, Horn Lake, Madison, Olive Branch, Ocean Springs, etc. But make sure to keep an eye out for locales like Jackson, Greenwood, and Vicksburg that have been consistently rated high in terms of violent crime in the region.
Economy And Employment Opportunities In Mississippi
Once a state that was famous for its cotton exports, Mississippi today is known for its failing economy and lack of avenues for growth. Because of how well the cotton exports supported them financially before the Civil War, the state and its people did not deem it important to focus their finances on building railroads or in advancing the state's infrastructure. Perhaps, it is this lack that reflects in its economy even today. The current unemployment rate in the country is 5.8%.
Manufacturing, tourism, retail trade, entertainment, and arts are the biggest industries in the state today. Because of the beauty of the locale, plenty of hotels and resorts are seeing a rise in business in recent times. The emergence of gambling centers and casinos also adds to the increase in tourists every year. Currently, the most highly hired professions in the state are drivers, truckers, nurses, and cashiers.
A few companies that are headquartered here are Sanderson Farms, Island View Casino, Yates Company, etc. The presence of educational institutions like the Mississippi State University and the University of Mississippi also generate jobs. In short, Mississippi is not the best state to relocate to if you've got high ambitions with regard to your career. However, if the aforementioned fields are of any interest to you, you might end up finding a job worth moving for.
See also: Job Relocation Guide
Education In Mississippi
If you're a young student moving for the purpose of attending college or a parent who's worried about their kid's education, a state's educational infrastructure is something that will matter to you. After all, good schooling can go a long way in ensuring personal and academic growth for individuals and is the backbone of a state.
When it comes to this, Mississippi is still quite weak, especially in terms of its public schooling system that has consistently ranked last in the country in the recent past. These schools are accredited by the Southern Association of Colleges and Schools. Currently, there are around 1,063 public and private schools in the region.
Lets us have a look at some of the best-rated schools and colleges in and around Mississippi-
Schools
Mississippi School for Mathematics and Science
Petal High
North Bay Elementary School
Center Hill High
Ocean Springs High
Bayou View Elementary School
Biloxi High School
Madison Station Elementary School
Universities And Colleges
University of Mississippi
The University of Southern Mississippi
Mississippi College
Mississippi University for Women
Mississippi State University
William Carey University
Alcorn State University
Jackson State University
Traffic And Transportation In Mississippi
If you're a young professional on the go and prefer a mode of transportation that is cheap and suitable for everyday use, public transportation is your only way out. However, Mississippi's public transportation has a long way to go before it becomes an accessible and reliable mode of transport. The Mississippi Department of Transportation (MDOT) is the body responsible for planning and implementation of all public transport projects in the state.
Let's be real, it's the 21st century. A well-connected airport in the state is not a luxury anymore, but a necessity. In this regard, Mississippi is quite advanced as there are two international airports located quite centrally. The Gulfport–Biloxi International Airport and Jackson–Medgar Wiley Evers International Airport are the two main international airports. There are also around 5 regional commercial airports; Golden Triangle Regional Airport, Tupelo Regional Airport, and Meridian Regional Airport being three.
Bus transit systems are available from city to city, namely those like the Jackson Transit System, Meridien Transit System, Vicksburg Area System, etc. These buses, while cheap, are not reliable as they do not touch the interiors of the state and only cover the major cities and points in Mississippi. If you're someone who would much rather opt for rail transportation, the state also has options for the same. The Gulf Course Limited, Hummingbird, Gulf Wind, Kansas city-Florida Special, Pan American, and Piedmont Limited are some of the trains that run to and from the major cities in the state.
If you want to travel by ferries instead, you could always opt for the Ship Island ferry which would guarantee you a gorgeous ride over the waves of the Mississippi. However, we should let you know that this is more a tourist activity rather than a mode of transport that you could avail of daily. The stops and timings are also highly limited. If you are someone who enjoys biking, then you could also use the new Bike Share program that is available in the state without investing in a bike yourself.
Best Places To Live In Mississippi
Flora
Located in the Madison County, Mississippi, Flora is one of the state's premium locations that you could look into if high-end living is your thing. It offers a taste of opulence while also making sure that you don't miss out on the distinct rural flavor that Mississippi is so popular for. Flora has an elite few residents who are as warm as they are welcoming and the region is particularly known for its annual Harvest Festival.
There are plenty of activities that you could indulge in like partaking in the fairs, reveling in the beauty of their petrified forests, and going fishing or boating in the close by Bartlett Reservoir.
Population: 1,895
Median Home Value: $241,240
Monthly Median Rent: $750
Annual Median Household Income: $54,615
Madison
Picture this: you've worked hard your entire life and are nearing your retirement age. You want to choose a place that is retirement-friendly and is peaceful without being too boring or isolating. Your best pick is Madison, MS.
Madison is a little city located in Madison County that has been repeatedly chosen as one of the best retirement spots in the entire state. It is famed for its lush, green, manicured lawns, high standards of living, and an enviably low crime rate. The climate is salubrious throughout the year and the presence of establishments like Pickenpaugh Pottery and the Strawberry Patch park make sure that you are never left without a hobby.
Population: 25,569
Median Home Value: $327,910
Monthly Median Rent: $1,825
Annual Median Household Income: $85,000
Southaven
If a peaceful haven for your family is what you're looking for, what say, Southaven? Located in DeSoto County in Mississippi, this little town is the perfect residence for you and your family. Not only does it have some of the best schools in the state, but it is also known for its family spirit, community energy, and fresh farmer's markets.
It's got theatres and musicals for your little kids, occasional flea markets for Sunday outings, the Snowden Grove Amphitheatre, and the famous Southaven SpringFest that is a vibrant fair that takes place every March. Overall, it's a city your kids won't forget.
Population: 58,183
Median Home Value: $235,800
Monthly Median Rent: $1,242
Annual Median Household Income: $85,000
Starkville
College is a time of self-discovery, of passion, and of finding affordable housing that won't blow a hole in your student budget. Mississippi, in that way, is quite student-friendly because there are multiple college towns to fit the residential preferences of university and college students.
The population of Starville primarily consists of students and university professors. Plus, there are frequent festivals and exhibitions like the Cotton District Arts Festival, the Bulldog Bash, etc. put together by students and teachers alike. Its close proximity to Michigan State University and good commute make it a tempting destination for prospective students.
Population: 26,169
Median Home Value: $202,179
Monthly Median Rent: $750
Annual Median Household Income: $85,000
Also Read: Moving To Wisconsin – A Relocation Guide
Summing Up
Moving is one of the most stressful yet worthwhile endeavors of one's life. However, clear and concise information that is presented is bound to make anybody's life easier. While Mississippi is known for its bluegrass music and role in the American Civil War, there is lots more to the state than the eye can see.
While there is something for everyone in the city, there are also multiple variables that you need to weigh and consider before making the leap of faith. Education is not a strong suit, the public transport leaves a lot to be desired, and the job pickings are slim. Plus, the high crime rates and poverty are certainly worrying, so ensure you pick the right neighborhood to move to. We hope that you're able to make your choice without too much dilemma and that your move is smooth, efficient, and without any hitches.
FAQs On Moving To Mississippi
What Are The Downsides Of Moving To Mississippi?
While Mississippi is an extremely historically relevant city that has a lot to offer, there are many downsides to living in the state. The weird, unpredictable weather, the muggy humid heat, the sporadic public transportation system, and the slow, unpromising economy are a few of the reasons why people don't generally prefer to move to Mississippi. However, there are also areas that are better in terms of finding a job and also great to settle with family in. It is also regarded as a generally good spot for retirees.
Which Is The Cheapest State In The U.S.A.?
Mississippi is, without a doubt, the cheapest state in the country. Not only does it provide affordable housing and renting options, but it also has a fairly tax-friendly system and is quite cheap in terms of monthly utility bills, groceries, and other expenses.
What Percentage Of Mississippi Is Black?
Even though Mississippi is generally known for its conservative leaning, today it is a melting pot of a large number of races and ethnicities that coexist in (mostly) harmony. Currently, 37.72% of the total population of 2.95 million people are Black or African Americans. Other minorities include Asians and Pacific Islanders.
Also Read: Moving to Lincoln, Nebraska – A Relocation Guide for 2022
Enter your information
Almost done!
Enter your information to view your quote.
Your information is safe with us. By using this service, you agree to receive email communications solely regarding your relocation process