8 Best Moving Companies in Michigan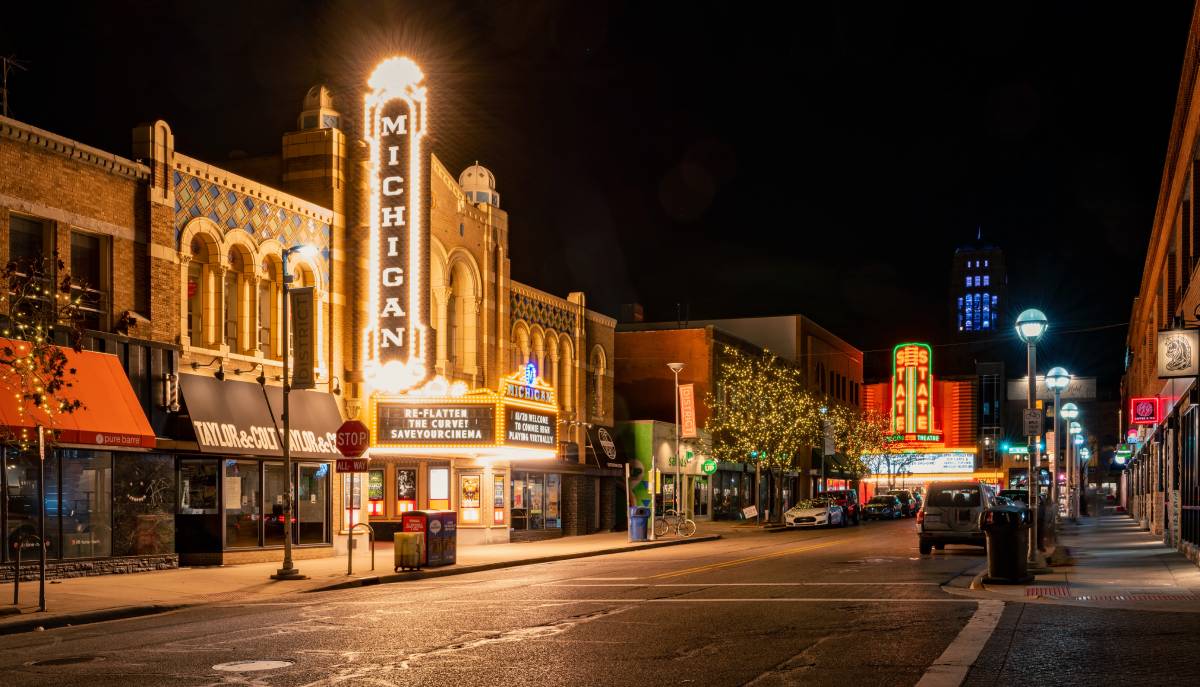 The state of Michigan has a good mix of urban, suburban, and rural neighborhoods, making it a great place to live. By residing here you also have access to a beautiful coastline throughout the year. However, if you have set your mind on moving away from the place then all the perks of the place can start diminishing in value.
That's one of the things that makes moving homes a tough experience. But the organization of it need not be. Because it can be made fairly easier with a moving company. A team of professional movers can save you from moving-related chaos. To make the task of finding one easy, we have curated a list of the best moving companies in Michigan. Keep reading on so that it's one task you can take your mind off:
8 Best Moving Companies In Michigan
Ultimate Movers LLC
Alpha and Omega Moving LLC
Mighty Michigan Movers
Handle With Care Moving & Delivery
Palmer Moving & Storage
M&M Moving and Storage
Metro Moving & Storage
Personal Touch Moving
Ultimate Movers LLC
Ultimate Movers LLC is a locally-owned and operated company with an experience of over 12 years in the moving industry. They are licensed, insured, and upfront about their pricing which is everything you could possibly need when looking for your mover. Make sure you request a walk-through at the time of confirming your move with them so they have a holistic understanding of all your requirements.
Most reviews point out that their entire communication process is great which is another plus point of considering this company. They will treat your move with respect and make your moving logistics as seamless as possible. The other biggest perk of picking them is that their quotes are reasonably priced. So if you are on the lookout for courteous efficient movers that don't cost a bomb, this could be it. You can fill out the form available on their website to get in touch with them.
Website: www.theultimatemoversllc.com
Contact Number: (313)-828-2253
Address: 17836 Bagnoli St, Brownstown Charter Twp, MI, 48174
Rating: Google (4.7/5)
Services / Products Offered
Residential moves
Commercial moves
Long-distance moves
Professional packing services
Pros
A fully licensed and insured company
24/7 availability
Trained moving experts
Furniture moving service
Storage solutions
Cons
They don't offer free moving quotes on their website
Alpha and Omega Moving LLC
Scouting the internet for movers that charge fairly is not the easiest task. To save you from endless searching, you can shortlist Alpha and Omega Moving LLC for your moving needs. They will have moving coordinators with fantastic attitudes dedicated to listening and providing solutions for your move.
The company is also fully licensed and insured signifying that no red flags in terms of them being legitimate movers. Among many factors, one of the things that makes Alpha and Omega Moving LLC stand out is that they have competitive prices. Definitely do consider receiving a free estimate from their app to better gauge their costs.
Website: www.alphaandomegamoving.com
Contact Number: +1-(586)-625-0398
Address: 17054 Forest Ave, Eastpointe, MI 48021, USA
Rating: Google (4.7/5)
Services / Products Offered
Residential moves
Commercial moves
Packing supplies
Pros
Free online quote
Furniture assembly
Piano moving services
Senior and military discounts
Budget-friendly moving costs
Cons
The company hasn't responded to all negative reviews
Also Read: Largest Cities In Michigan
Mighty Michigan Movers
Mighty Michigan Movers have an incredible team of movers that specialize in local moves. They would be a great choice for your small-size residential move. You should also note that the company largely serves Grand Rapids and the West Michigan area. So if your residence falls within that area you would find them to be a convenient moving company to consider.
You can certainly turn to the company for help every step of the way and have their mighty powerful team to take care of any last-minute moves as well. They are a full-service company which means they have solutions for end-to-end moving-related tasks. If you just need labor to move furniture in and around the house as you reorganize your place, you can ask them for assistance. For an estimate, you can request a quote on their website.
Website: www.mightymimovers.com
Contact Number: 616-855-0629
Address: Grand Rapids, MI.
Rating: Google (4.9/5)
Services / Products Offered
Residential moves
Commercial moves
Local moves
Storage facilities
Pros
Zero hidden fees
Free moving co-ordinator to help plan and execute your move
Free online estimates
Easy scheduling
Cons
The company does not operate on Sundays
Handle With Care Moving & Delivery
Handle With Care Moving & Delivery has been in the moving industry since 1998 and have years of experience in handling moves of all sizes. During their entire term in the industry, they claim to be onboarding employees of the SE Michigan community. This gives you the assurance that for your local, interstate, or intrastate move, you would have competent movers on site.
The company also boasts of having an excellent fleet of clean trucks driven by trained and licensed professionals. Storage solutions, transportation of cars, and hauling clutter are some of the add-on services you can rely on the company for. Besides that, they can also assist with smaller tasks such as the diassembly of furniture and shredding a huge collection of books or documents collecting dust at your home.
Their services also aren't limited to just that but they can provide custom crating for valuable electronics that don't fit in standard box sizes. Lastly, they also have after move cleaning services which you avail of to tidy your home. As you can see, they have a ton of services, making them one of the best moving companies to consider in Michigan.
Website: www.hwcmd.com
Contact Number: 734-677-2000
Address: 4260 Varsity Drive Ann Arbor, MI 48108.
Rating: Google (4.8/5)
Services / Products Offered
Local moves
Long-distance moves
Student moves
Full-service packing
Storage facilities
Pros
Affordable pricing
Free online quote
Car transportation services
Furniture disassembly and assembly
After-move cleaning services
Crating
Cons
The company doesn't work on Sundays
Palmer Moving & Storage
If you need help with your move which is just across the street or to a new state altogether, you can consider Palmer Moving & Storage company. The company has been in the business of helping people with their moving needs ever since 1910. You can certainly trust them to have valuable years of experience with different kinds of moves.
A factor that gives added assurance of their services is that they are a locally-owned company that grew in size in 100 years to have their own fleet of 200 trucks and operate 10,000 moves every year. This makes them one of the leading movers in the state of Michigan. You can turn to them to organize your residential, commercial, or office move and they will take the lead to put things in order for you.
Website: www.palmermoving.com
Contact Number: +1 586-834-3400
Address: 24660 Dequindre Rd, Warren, MI 48091, United States
Rating: Google (4.5/5)
Services / Products Offered
Residential moves
Corporate moves
Senior moves
Interstate moves
International moves
Office moves
Pros
Vehicle transportation
Portable storage
Furniture assembly
Large and heavy item moving services
Free online quotes
Cons
Not sufficient online reviews even though they have been in the business for 100+ years.
M&M Moving and Storage
Most of the reviews towards M&M Moving and Storage company sing praises about the company's courteous efforts in ensuring your move is handled remarkably well. Even though they are a small family-run business, they have managed to make quite a positive name for themselves. You will also find the team here to be extremely informative and efficient at the job so feel free to sit down and have a candid conversation about your moving queries with them.
You will be glad to know that they have also been trusted by the likes of Lansing School District, Michigan State University, Los Angeles Federal Credit Union, and Okemos Auto Collection. The fact that their services have been guaranteed by huge clients, gives assurance that they do know a thing or two about organizing a move efficiently. If you're considering them, we suggest contacting them for a free estimate on their website and they will take things ahead from there.
Website: www.mmmovingandstorage.com
Contact Number: 517-977-8859
Address: 800 E St Joseph St, Lansing, MI 48912
Rating: Google (4.7/5)
Services / Products Offered
Residential moves
Commercial moves
Storage services
Pros
Dumpster services
Professional packing services
Free online quote
Cons
The website interface isn't very modern
Also Read: Michigan DMV Change Of Address
Metro Moving & Storage
Metro Moving & Storage is a local, family, and veteran-owned company that has an experience of over 35 years in the moving industry. Their professional movers will help you with both small and large moves. You can rest assured and trust your belongings with them as the company is fully licensed and insured. And you don't even have to worry about paying a hefty price for your moving costs as the company provides reasonable estimates. They also offer discounts for military and senior citizen moves, so do take advantage of that if it applies to you.
Website: www.metromoversmi.com
Contact Number: 586-808-2366
Address: Chesterfield, MI
Rating: Google (4.8/5)
Services / Products Offered
Local moves
Commercial moves
Intrastate moves
In-house moves
Storage services
Pros
Furniture assembly
Piano moving services
Senior moving services
Great discounts
Cons
You will have to contact the company over the phone for a free estimate, their website doesn't provide you with a free quote.
Personal Touch Moving
Personal Touch Moving is a company that values customizing its services to meet the requirements of clients that get in touch with them. So if you have been in search of a company that puts exceptional effort into being flexible to your moving needs, this is a great one to consider. They are also very personable with their customers which makes the communication process smooth and hence lets you have a flawless moving experience.
You should also know that they are great at handling last-minute moves. They also offer crating services for your valuable decor that could get damaged in regular corrugated boxes. If you need storage solutions for your items, you can keep your belongings in their climate-controlled storage units. Lastly, do note that their expertise lies in moves within 1,500 miles radius.
Website: www.personaltotuchmoving.com
Contact Number: 248-431-1646
Address: 201 E. Drahner Road Oxford, MI 48371.
Rating: Google (4.8/5)
Services / Products Offered
Local moves
Long-distance moves
Corporate moves
Packing and crating services
Pros
Automobile transportation
Competitive pricing
Personalized moving services
Cons
The company doesn't provide free online quotes on its website.
How Much Does It Cost To Hire Movers In Michigan?
It goes without saying that moving isn't an easy process but by hiring a moving company you share the load of it with professionals. However, when the pros enter the picture, you also have to account for their costs. When it comes to understanding how much you should budget for hiring movers, there is no definite answer.
There are several factors that come into play such as the distance being covered and how much your move demands from your mover. The most accurate way to know the cost is to get a free estimate from several companies. On average, you can expect costs to be within $1,200 and even lesser for a short distance interstate move. For moves over 400 miles and those that cross state lines, estimates can go over and above $3500.
Conclusion
Moving is pictured to be stressful and overwhelming all the time. But you can bring down the stress associated with it, by planning ahead and hiring your movers well in advance. That will help you immensely to have an organized and efficient move. And now that you have some of the best moving companies sorted out for you in this list, we hope we've take away some of that moving stress!
FAQs On Best Moving Companies In Michigan
What Is The Cheapest Way To Move Your Stuff Long Distance?
Here are some of the cheapest ways to move your stuff long-distance:
Pack your belongings yourself
Get packing supplies for free from local stores, liquor shops, and libraries
Organize a yard sale and sell unwanted items
Plan your move during the off-season
Consider hiring brokers for specific moving tasks
Plan a full DIY move
What Is The Best Way To Move From State To State?
One of the best ways to move from state to state is by hiring a professional moving company. After all, packing and moving your items for such a long-distance move will require a lot of planning and hard work. If you're on a tight budget, you can choose to pack your things yourself and request labor-only services for your movers to do the heavy lifting.
What Is Considered A Local Move?
If you're moving homes within the same state and just changing cities, it can be considered a local move. To give you a definite number on the distance, most local moves are typically within 50 miles.
Enter your information
Almost done!
Enter your information to view your quote.
Your information is safe with us. By using this service, you agree to receive email communications solely regarding your relocation process