What Salary Do You Need To Live in Los Angeles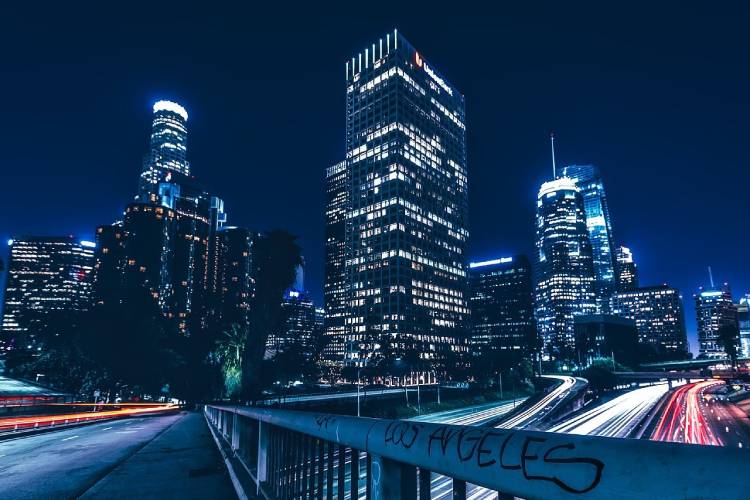 Los Angeles has been a blinking beacon of fashion, glamor, and Hollywood for many decades now. It's precisely this charm that continues to attract thousands of people to the city every year. But mere dreams and ambitions will not sustain your stay in any city. Unfortunately for that, you need good, hard cash.
If you're someone who has ever nursed the desire to move to 'The City of Angels' to make it big, you probably already know that nothing about the move is going to come cheap. Los Angeles is famously – or should we say, notoriously? – known for its exorbitant living expenses and sky-high rental rates. According to the cost of living index, LA has a score of 173.3. When you consider this data against the backdrop of the national average (a score of 100), you'll realize the sheer difference between what you'd pay in LA and in the rest of the United States. Want to know exactly what salary you'd require to live in Los Angeles? Read on ahead, because we've got answers.
Where Does Your Salary Go Living In Los Angeles?
Costs Of Real Estate In Los Angeles
A good house is not just a solid investment deal, it is also an abode for you and your family. It signifies a safe space to make memories and create a life. However, the price for making memories in LA is significantly higher than anywhere else in the country. The median home value in the city of Los Angeles is $965,684, as per Zillow. Payscale tells us that housing expenses in the City of Angels are an astounding 127% higher than the US average.
If you've set such lofty house-owning dreams aside and are thinking of just renting in Los Angeles, know that that, too, does not come cheap. Even though renting is most definitely a more financially viable option than investing in a house, you'd still have to fork out nearly $2,661 per month for an apartment not bigger than 789 sq ft.
The most expensive neighborhoods in Los Angeles are Paradise Cove Bluffs, Holmby Hills, Brentwood Park, Serra Retreat, Malibu Colony, and, of course, Beverly Hills. The slightly more affordable neighborhoods in the city include Studio City, West Covina, Los Feliz, Pico Rivera, El Monte, Downey, etc.
Costs Of Transportation In Los Angeles
Affordable, accessible public transportation in a city is a sign of advancement and residents' welfare. In LA, the primary mode of transportation that the locals tend to use is the Metro system, which is not only affordable but is also the most widespread means of reaching the different parts of the city.
In order to use this facility, you would need a TAP Metro Pass, the base fare of which is $1.75. Based on your usage of the same, there are multiple pass options including Metro Day Pass for $7, a 7-Day Pass for $25, and the 30-Day Pass for $100. You can refill your TAP card either online through your credit card or can use one of the many TAP kiosks across the Metro stations.
The Metro Bus system is also one of the largest public transportation schemes in the city with a fleet of over 2,308 buses and 13,978 stops. As with the Metro commute trains, for this too, the base fare rests at $1.75.
If you're a fan of getting a workout in on your commute, then you could always avail of the city's Metro Bike Share programs. For every 30 minutes, you'd pay $1.75, the amount tallying up after your allotted time. One of the best parts about public travel in LA is that you can avail yourself of all these different modes using the same TAP card. Do also note that the standard travel fare offers concessions for seniors, children, and differently-abled passengers.
If you're one of the blessed few who has a car in the city, know that one gallon of gas in Los Angeles costs around $5.79. However, owning a car often means contributing to and being stuck in the renowned LA rush hour traffic and road congestion.
See Also: Moving To Los Angeles – Relocation Guide for 2022
Taxes In Los Angeles
The tax rates of a city play a significant role in your decision to move to the city as it's a crucial financial commitment. Unfortunately, we cannot offer you good news in this regard too as California has one of the highest tax rates in the entire country. In 2022, the combined sales tax rate in LA is 5.5%. While this is still lower than the California sales tax rate of 7.35%, it's still not a negligible number. The income tax rate in the city is 9.3%, which is nearly double the national average of 4.6%. As for property taxes, the rate stands at 1.25%.
This means that apart from navigating the general living expenses in the city, you'd also need to devote a major chunk of your yearly budget to pay off your taxes if you choose to live in the homeplace of Hollywood. Suddenly LA doesn't seem all that magical, does it?
Utility Bills In Los Angeles
Regardless of whether you own your home or are planning to rent, utilities are something nobody can do without. Your monthly budget wouldn't be complete without slotting out precisely how much you'd require for your basic amenities like water and electricity every month. According to Numbeo, your average monthly utilities in LA – which would include electricity, heating, cooling, water, and garbage – would amount to roughly $123.76. Of course, your utility expenses would vary depending on your locality, the size of your apartment, your consumption habits, etc. However, across the board, utility costs in Los Angeles continue to be approximately 8% higher than the national average (as per Payscale).
Costs Of Food In Los Angeles
Another recurring expense that can really eat into your budget (pun intended) is the cost of food. As with every other aspect of cost so far, groceries in LA, too, cost roughly 12% higher than it would elsewhere in the country – no surprises there! To give you a clearer picture, let's get into the costs of some of the most basic food items that everyone requires, across the social strata.
In Los Angeles, one gallon of milk costs $2.17, while a loaf of bread and a carton of eggs cost $3.73 and $2.07, respectively. One kilogram of rice would cost $5.39 and one bottle of standard mid-range wine would cost $12.50. Love restaurants or bar-hopping every weekend and don't consider yourself too much of a home chef? The following information would be important to you: at a fairly economical restaurant, a meal for one would amount to $20 while a three-course meal for two would cost around $85. If an occasional McDonald's hamburger is more your thing, you'd pay around $4.75 for one.
It's not easy to determine exactly how much one would spend on their food in LA every month. This is because it hinges quite heavily on your food habits and consumption. We hope that the aforementioned information has given you a picture of how much you'd need in your pocket to suffice your nutrition, taste buds, and your budget.
Healthcare Costs In Los Angeles
Good health is not a guarantee, but rather a luxury. This is why it's absolutely integral to set aside a small portion of your budget for healthcare and periodical standardized health checks.
Healthcare in LA costs approximately 10% higher than the national average. To elaborate, a standard doctor's visit would cost you around $122 and a visit to the dentist would amount to an average of $105.2. If you've carved a life-long friendship with a puppy or a kitten, know that a standard visit to the vet would cost you nearly $55.
Childcare Costs In Los Angeles
Moving by yourself is nothing like moving with your family. Children are 'the light of your very eyes' but you must also take into consideration the childcare expenses in a city as expensive as Los Angeles. The cost of supporting a child's requirements on top of your own in LA is a hefty demand indeed, let's elaborate further.
A daycare for an infant child would cost roughly $1,571 every month. Preschool for your little one in the city would amount to an average sum of $1,413 per month. Private Pre-K schools in the city would charge you an average of $1,350 every month. These numbers are merely speculative and would depend on the type of education you opt for your child, the schools that you enroll them in. It does not take into account additional expenses such as transportation, extra-curriculars, etc.
According to USNews, some of the most reputed schools in the city are Oxford Academy, Hawthorne Math and Science Academy, Eunice Sato Academy of Math and Science, Harvard-Westlake School, Westridge School, etc.
Miscellaneous Costs In Los Angeles
In Los Angeles, you always have the beach for when you want to de-stress. But if you wish to go to a movie, a ticket could cost you anywhere between $10 to $16. Your monthly gym membership could roughly cost you $45 to $50 per month. Disneyland 1-day tickets cost $104 and onwards. There are also plenty of concerts that take place in LA and you can see yourself spending $130 for the ticket and much more for food and drinks. Overall, if you end up going out often and attending a ton of cultural events, be prepared to shell roughly $2500 or more a year in LA.
See Also: Best Moving Companies In Los Angeles
Understanding The Job Market In Los Angeles
It's no secret that Los Angeles is known for its 'Creative Economy'. This means that much of the city's economy is run by artistically stimulating industries like music, entertainment, fashion, tourism, and telecommunications. Other forerunners that contribute to LA's thriving economy include international trade, real estate, healthcare, education, and transportation.
According to USNews, the average annual salary you'd earn in Los Angeles is $57,373, which is higher than the national average of $53,490. So, while the highly competitive job market in the city might make it difficult to land a job, once you do attain an opportunity, chances are that it would supplement your living expenses in the city.
Some of the biggest companies in Los Angeles that provide promising job prospects are:
Kaiser Permanente
Los Angeles Unified School District
Boeing Co.
University of Southern California
Amazon.com, Inc
Allied Universal
Target Corp.
Walt Disney Co.
You should also know that the unemployment rate in the City of Angels, as of March 2022, is 4.9%. This is slightly higher than the US average of 3.6% for the same month. While the entertainment sector, in particular, took a huge hit owing to the pandemic, the economy is definitely showing an upturn in recent times.
How Much Should You Earn To Live Comfortably Well In Los Angeles
All this leads us to this ultimate question of the hour. In 2022, you'd need to earn approximately an annual salary of $74,371 in order to sustain a healthy and comfortable standard of living in the city. If you're someone who knows the tricks of cost-cutting and are living in a fairly inexpensive area of LA, then an annual salary just exceeding $50,000 would ensure that your needs are met.
Conclusion
Oftentimes, the dreams that we reserve for ourselves don't fit in our pockets. This is why it's absolutely necessary to create a meticulous roadmap that would enable us to reach our destination in life within our means and budgets. Los Angeles is a city that signifies literal magic to a lot of people.
Moving to Los Angeles is a life-long dream for many and achieving it assumes monumental importance in their life. However, always remember that a move is a fairly permanent decision and requires a lot of deliberation and planning. Make sure that you have a solid, well-paying job to support the lifestyle of your choice in the city, and you should be good to go!
See Also: Top Reasons Why People are Moving out of Los Angeles
FAQs On What Salary Do You Need To Live In Los Angeles
What Is A Good Salary In California?
California is a state that has a wide range of amenities and opportunities to offer its residents. But this generosity does not come cheap. In the state, you'd have to earn an annual average income of $63,200 to sustain a comfortable lifestyle, especially in the pricier avenues of the city.
How Much Does It Cost A Month To Live In LA?
The primary cost when it comes to living expenses in LA would be housing. If we subtract this expense, a family of four would require anywhere between $4,000 and $6,700 monthly to live in LA. This sum would differ based on varying factors like locality of residence, the standard of living, educational requirements of the family, etc.
Which Is The Swankiest Neighborhood In LA?
The most expensive neighborhood in Los Angeles is, without a doubt, Paradise Cove Bluffs. It's a beachfront neighborhood in Los Angeles County and is decked in gorgeous, elevated properties, and bungalows that overlook Point Dume with spectacular views of the ocean.
Enter your information
Almost done!
Enter your information to view your quote.
Your information is safe with us. By using this service, you agree to receive email communications solely regarding your relocation process