Moving Essentials: Things You Need When Moving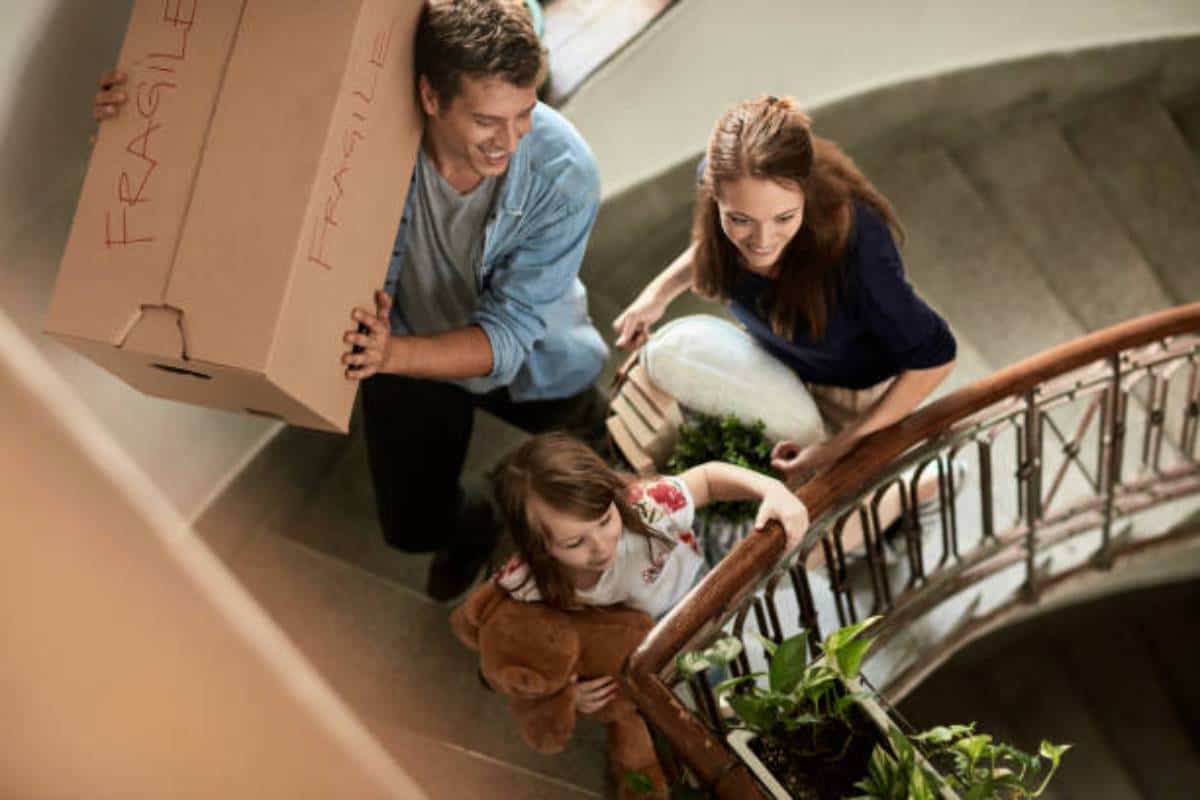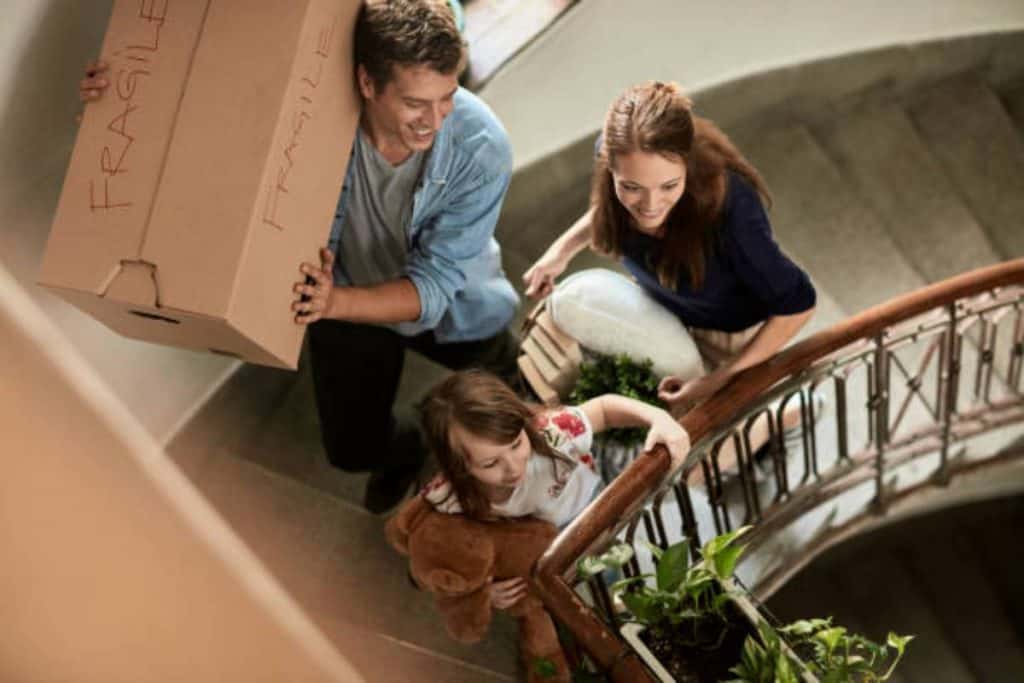 The process of moving homes can seem like a mammoth task at first but with sufficient preparation, you will feel confident enough to tackle the move head-on. To stay organized and on track with handling the move, you will first need to assemble together a couple of items that come in handy and make moving a lot smoother. So here's the exhaustive list of all the moving essentials you will need to make sure your move goes off without a hitch. You probably want to save this moving essential checklist and come back to it time and again.
Things You Need Before The Move
Moving Boxes: The most obvious moving essential is boxes. You'll need plenty of boxes in small, medium, and large sizes to pack up all your belongings. It's best to get a mix of new and used boxes to save money. If you want to get free boxes, try checking with your local grocery store, liquor store, or library. Also ensure you get custom boxes for items that require them, like wine boxes for bottles, jewelry boxes for your precious jewels, and wardrobe boxes for your important clothes.
Packing Tape: You'll need plenty of packing tape to seal up your boxes. Make sure you have tape in different colors so you can easily color-code boxes based on the room they need to go to. Packing tape isn't where you should try to cut corners; spend that extra cash and get the good quality tape to make sure your items stay secure in their boxes.
Markers: It's helpful to have markers on hand so you can label your boxes according to what's inside. This will make it much easier to unpack the boxes once you get to your new home.
'Handle With Care' Labels: Speaking of labeling, it's also a good idea to have big red labels that explicitly state 'Fragile – Handle with care' handy with you. You can use these to label your boxes that are filled with precious and delicate items made of glass. The label will serve as a sign for movers to be extra careful with the box and prevent anyone from leaning on the box as well.
Packing Paper: Packing paper is great for protecting your belongings during the move. It's also great for filling up empty space in boxes so your things don't shift around during transit. We recommend purchasing packing paper instead of using newspaper so that your items don't get stained by the newspaper ink.
Bubble Wrap: This is another protective essential to wrap your belongings so that they aren't damaged during the move. Bubble wrap works best for fragile items like your glassware, art pieces, and delicate breakable decor. Ensure you buy enough so that you don't run out.
Old Tees, Bedsheets, Towels: If you want to avoid buying plenty of protective cushioning like packing peanuts or styrofoam, you can use your old t-shirts or towels. They certainly work as a great stuffing material.
See Also: Do's and Don'ts When You Are Moving Out for the First Time
Things You Need During The Move
Moving Straps: These are helpful for securing your belongings in the moving van and preventing them from shifting around. You would need to pick this up from improvement project stores well in advance if you're attempting a DIY move.
See Also: How to Use Moving Straps
Moving Dolly: Another essential item you'll need during the move is a moving dolly. This will help you easily transport your boxes and furniture from one place to another. Keep in mind that you will find no use in buying this if you've hired professional movers that do all the hauling for you.
Moving Blankets: Moving blankets are great for protecting your furniture during the move. They're also great for filling up empty space in the truck so your things don't shift around during transit.
Snacks And Water: You'll likely be packing up your belongings all day and you'll get hungry and thirsty quickly. So make sure you have plenty of snacks and water on hand during the move. The last thing you want is to collapse from exhaustion at a time when the movers need your direction!
Sunscreen And Hats: If you're moving during the summer, make sure you have sunscreen and hats to protect you from the sun.
First Aid Kit: It's always a good idea to have a first aid kit on hand, just in case someone gets injured during the move. Alcohol wipes, antibacterial spray, bandages, ointments for sprains are a few of the essentials you want to keep packed in your kit.
Things You Need After The Move
Broom, Mop, Vacuum, Rag Cloths: After you've moved all your belongings into your new home, the next task at hand is to get it all cleaned up. A broom and dustpan are essential for sweeping up all the dirt and dust. If you own a vacuum, keep it somewhere accessible because it will also be a lifesaver to clean up the dust that's bound to accumulate during a move.
Box Cutter And Scissors: You'll also need a box cutter or scissors to open up all those boxes piled in your house. A box cutter is also super helpful for breaking down larger boxes so they're easier to store and don't take up too much space in your house.
Garbage Bags: Having a few garbage bags around the house during unpacking is also essential after a move. Keep trash bags conveniently placed at different spots in your house; this way, clutter isn't building up and you're cleaning up trash as you unpack.
Gloves: Make sure to also have a couple of gloves to protect your hands from getting dirty as you unpack and clean. By using gloves, you prevent your nails from chipping and your bare hands from coming in contact with cleaning liquids while scrubbing.
Basic Toolkit: Some tools you'll need after moving homes include a hammer, screwdriver, laser level, and power drill. These tools will come in handy for putting together furniture or hanging photo frames. They could also come in practical use for installing kitchen drawers, shelf liners, and any other tiny tasks around the house after the move.
Kitchen Essentials: After you move homes, you'll also need a few essential kitchen items such as knives, a pot to cook, plates, cups, and cutlery. Make sure to have these few items on hand alongside a few staple cooking ingredients so you can start cooking basic meals in your new kitchen right away! For all of you that can't function without a cup of coffee, consider keeping the coffee machine within reach.
Bathroom Essentials: Just like you need to set up your kitchen with the basics to make it functional, you would have to pre-plan the same for your bathroom. Unpack your towels, shower curtains, toilet paper, and other toiletries as you will need them after the move.
Pro Tips To Keep In Mind When Moving
Pack An Essentials Bag Before Your Move: You will need an essentials bag for medications, a wallet, documents, and other personal items. Make sure to also pack this overnight bag with a change of clothes, including underwear and socks, in case you don't have time to unpack everything right away. Pack a water bottle and a few snacks in this bag as well. You'll likely be busy unpacking all day and won't have time to run to the store or open a box to find your stuff, so it's best to come prepared with anything you feel you might need.
Set Up Your Bed First: After all the moving chaos is over and your movers are out of your house, make sure to take some time to make your bed. The reason is that after you're tired of unpacking, setting a few things up, and having a long day, you will have your bed to fall into for rest.
Use The 'H' Taping Method: It's advisable to first secure the bottom of the box before you begin to fill it. To ensure that the items in your boxes don't fall through the bottom, you must tape the bottom following the shape of the alphabet 'H'. Besides doing this, also remember to not overpack a box!
Plan Meals One Week Before Moving Day: You want to make certain that your fridge is empty of all the perishable and edible items before moving day. This is why it's a must to plan all your meals for the week leading up to your moving day. Doing this makes certain that there's no excess food that needs to be discarded.
Be Clever With Boxes: The rule of thumb with packing items in boxes is that the smaller boxes are for heavier items while the big boxes are for light items. Your bulky winter coats, duvets, pillows, and anything else that's big in size but lightweight goes into big boxes. Small boxes are saved best for books, house decor, kitchen appliances, or even shoes.
Pack A Waist Bag: Another pro tip for you is to pack a waist or fanny pack with things you will find yourself in need of very often. You can pack spare cash, medicines, a box cutter, a marker, license, phone charger, chocolates, and tissues in your waist bag so these items are always within reach on your waist. It also saves you from stuffing things you need in your pockets.
Summing Up
Now that you have a general idea of what to bring with you when moving, it's important to also tailor this list according to your specific needs. For example, if you're a pet owner, make sure to pack food and water bowls, toys, and other items your pet may need. If you have young children, pack their clothes, favorite books, and so on.
You might also want to pack your favorite scented candle and make a music playlist for the journey to your new home to feel less overwhelmed. Overall, stick to the extensive moving essential list but also personalize it to make the transition from one home to another as easy as it can get for you.
FAQs On Things You Need When Moving
What Things Do You Need To Have Before You Move?
You'll need plenty of boxes, packing tape, markers, labels, packing paper, bubble wrap, snacks, and water. You'll also need sunscreen and hats if you're moving during the summer, and a first aid kit in case someone gets injured during the move. Finally, you'll need cleaning supplies to clean your new home once you're all moved in.
What Should I Do 2 Weeks Before Moving?
Two weeks before moving, you'll want to make sure your travel arrangements are all looked after. If you're driving, get your car serviced and organize all your documents related to the vehicle. You should also be getting done with your packing. Finally, you'll want to make a list of what needs to be done in the days leading up to the move. This can include things like packing up the kitchen, cleaning the house, and transferring your utilities to your new home.
What Should I Pack First When Moving?
It is advisable to pack items that you rarely use in the beginning, for instance, out-of-season clothes, crockery you don't use on a daily basis, and house decor items that you won't use daily. During the weeks leading up to the day you move, you can start packing essential items.
See Also: How to Start Packing to Move
---
Enter your information
Almost done!
Enter your information to view your quote.
Your information is safe with us. By using this service, you agree to receive email communications solely regarding your relocation process