Do's and Don'ts When You Are Moving Out for the First Time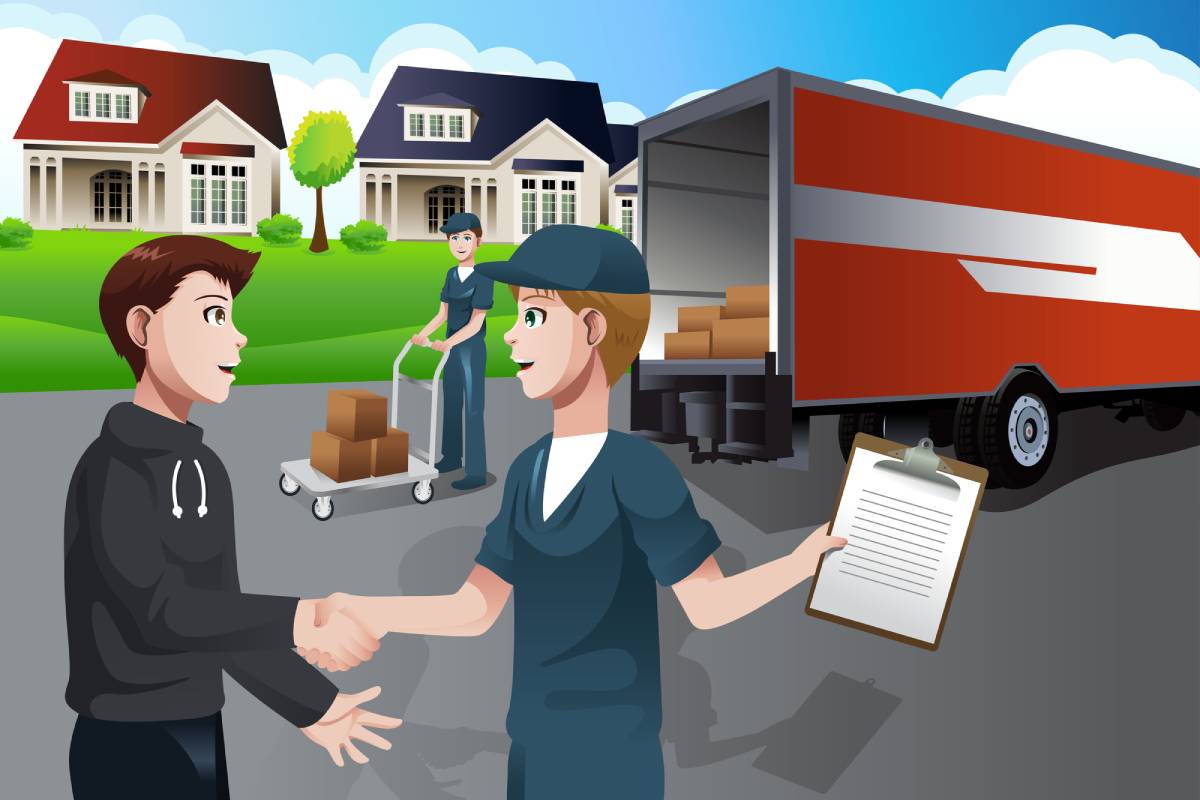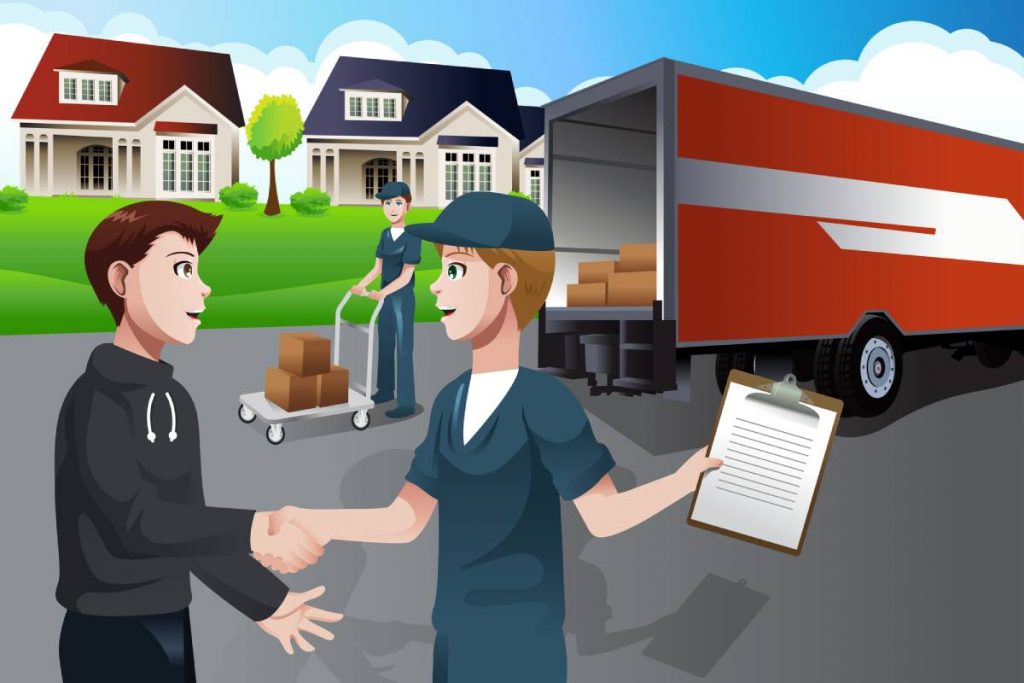 Starting to live on your own is the beginning of an exciting journey into adulthood. You could be setting your foot out of the house to live in a dorm or an apartment of your own. "Leaving the nest" is a process everyone has gone through in their lives, including your parents and most probably grandparents also. This can be exciting and overwhelming simultaneously.
Unlike olden times, this generation is blessed with total connectivity through video calls, zoom meetings, WhatsApp, and many other social media platforms. These help them stay close and connected to the family. Much information is available on the internet for last-minute hiccups and clarifications.
Do's when you are moving out for the first time:
Make your moving process stress free
The first move is a time for a major transition in your life. It is a departure from the comforts of your house, where your loved ones always surround you. Set clear goals and expectations for your move to keep your mind focused. Compartmentalize your chores related to the shifting process, and draw up a comprehensive checklist. Accept that being stressed during a move is natural, understandable, and unavoidable. Expect an emotional outpour on a moving day!
See Also: Why Is Moving So Stressful?
Pair down your belongings
The most important thing to do when moving is to cut down on what you don't want to carry to your new home. Go through your belongings and find new homes for things you don't need anymore. Make different boxes for packing, donation, reselling, upscale, and throwing away. Find the right box for your things. After examining all your belongings and placing them into different categories, you will get a proper idea of things you will need to carry with you and the right number of boxes and amount of packing supplies required.
Ask for help
When planning the move, you might feel very convinced that you will be able to accomplish everything by yourself and some hired help. Remember, siblings and friends make good helpers. Assign them specific jobs like packing the kitchen, dismantling the furniture and packing it, helping you sort through the closet, etc. With help from your loved ones, you might need to call for professional help only on the moving day.
Time management
Time is of great essence, especially on the moving day. You are charged for each hour by the moving and loading staff. Overcome your inexperience with a detailed moving checklist and follow it. This checklist will keep your focus on the sequence and timeline of each task.
Moving cost
A first-time mover will not be aware of the billing system and various hidden charges during the move. The best idea is to call upon a few movers for their quotes and, compare them, ask for recommendations from family and friends. Be aware of the availability of funds throughout. Check your budget and compare it with your expenses. This will give you an idea if you can hire movers along with white-collar services or if you can only hire a loading truck and DIY the packing and loading process.
Cost reduction
Moving is not cost-effective in any way. If you have a restricted budget, make sure you think of alternate ways to accomplish your move. It could be half and half, take help from friends and family for packing and loading and only hire a truck for moving. Use cost-effective packing methods to cut costs. Try to find free packing boxes from grocery stores and use household items as liners in your boxes. Save space when packing items in the boxes by using the nesting method.
Packing supplies and stationery
Determine the packing supplies and make a list of things required. Save yourself some time by finding how much supply you will need to begin the packing process. Even the most seasoned movers cannot estimate the amount of stationary requirement. Have a return or exchange deal with the store you buy your packing material from. Many websites also have a free packing circular that can help you calculate the number of boxes and other stationery approximately. The most required items are:
Boxes (different sizes)
Packing paper and table
Box liners
Plastic wrap, Air-filled plastic padding
Permanent markers, scotch-tapes
Label your boxes diligently
Labeling your boxes diligently will save you time and energy while unboxing your belongings in the new home. Pack items related to one room in a box and mark it with the name of the room it belongs to in the new house. You can also add the list of belongings each box contains and stick it outside the box. These things, which sound unnecessary and tedious while packing, will be a boon while unpacking. Label fragile or delicate items in bold, so they are handled with care when moving boxes, loading, and unloading.
Labeling will also help when you might want to pull out the most needed items urgently from the packed boxes. When labeled well, you might not need to open several boxes to find the pillow or bedcover for the night.
Pack a bag of essentials
Before beginning the packing process for the house, pack a small suitcase or duffle bag with immediate essentials. Things that you might need once you are in your new home are things like a change of clothes, chargers, towels, toothbrush, medicines, important documents, etc. Keep the bag aside separately to not load it in the moving truck on a moving day. You can carry the bag with you as you might need a few items, even on the road. The essentials bag is a big saviour for spending the first-night hassle-free in your new home.
Don'ts before moving
Afraid of challenges
Moving is not as simple as it may sound. It is a multi-layered process that involves planning and preparation. It would help if you planned by making a detailed checklist of things to be done, covering every minute detail. Prepare yourself for the physical exertion of packing and moving boxes. Most importantly, prepare yourself for emotional outbursts and anxiety during and after moving. Train your mind to stay calm during the shifting day and stay positive and motivated in your new place.
Expect no-Mistakes
You may likely make a few mistakes while moving. For example, too much stuff than required, incorrect budgeting, forgetting to label the boxes, and so on. Don't get upset and blame yourself for all the things that are not working as you imagined. Rookie mistakes are bound to happen, especially if you are moving for the first time. Planning and preparation for the move much ahead in time will help you iron out the possibility of errors.
Also Read: Common Moving Injuries: Types, Causes, and Prevention
Last-minute work
Don't leave any last-minute tasks to be accomplished. Leave nothing but just moving boxes for the moving day. When you begin the mammoth task, you will realize that you have an unlimited number of things. This is the story of every household, so there is no need to panic. Plan and give yourself plenty of free time for last-minute inevitabilities. If shifting to a dorm, you might have very few things to take. Please do not take this lightly, as you may need to prioritize your belongings according to their importance and needs. Early planning and packing give you room to improvise and enough time to revise your packing list a couple of times, so you do not forget anything you might have missed to write.
Packing anxiety
A first-time move is an emotional ordeal, and it can leave you feeling very anxious. You or your family might have emotional outbursts, so be prepared. If anxiety or panic takes over the packing process, you might feel lost and will probably leave behind essential belongings or pack haphazardly with no sense of time management or direction. To avoid packing anxiety, plan and prepare for the packing much in advance and take control of the situation.
Overstuff your boxes
It is the most common practice to stack a few extra things in a box if they belong to the same box. Overstuffing the box might lead to snapping and breakage. Another result of an overstuffed box will be the weight. It becomes challenging for loaders to move and unload cumbersome boxes. Pack bulky items like books in small or medium boxes as books are hefty and make a big box doubly heavy. Pack not-so-heavy items like woolens, soft toys, pillow into big boxes as they take up a lot of space but at the same time do not weigh a lot. Use box liners and padding for delicate, valuable, and fragile objects. Fill in all small gaps within boxes with crumpled papers, plastic or rolled-up clothes.
Stay up all night before moving day
You need to experience the moving day if you think that packing is the most difficult. The moving day is a long day filled with many people accomplishing different tasks to reach all the items and boxes to the loading truck. It is a very tiring and tedious process. It would be best if you were fresh and energetic for this day. Make sure you have had a good night's sleep before the moving day. It is important that all your packing, labeling, organizing, etc., is done before the moving day. If well packed and organized, you will be very peaceful and positive on moving day and have a calm mind to handle unexpected issues.
Unpack everything right away
After a long and tiring moving day, you need to rest and gather your wits for the next chapter of moving. That is to unpack! There isn't any steadfast rule that says you need to unpack everything all at once. You must be eager to unpack and settle in your new home, but doing it all can leave you exhausted and fatigued. Listen to your body and unpack one room at a time, the kitchen being the first one. Take an extra day's rest and ask for your family and friends' help with unpacking.
Conclusion
If you plan forward and dive into it with the right attitude, your first move can be a positive experience. You may resent the process at some point, but you'll have a handle on all that needs to get done in the least. Visit our moving tips page for more advice on making your first move as smooth as possible.
FAQs
Do you need a moving packing list when moving house?
Moving house requires lots of time, planning, and organization. There might be great chances that some hurdles may arise during the packing process. When you pack your possessions all by yourself, this usually happens. However, a moving packing list can save you from such complications.
See Also: Is It Better to Renovate or Relocate?
Why is it important to pack your boxes correctly?
It's important to pack your boxes correctly to reduce strain and minimize the chances of damage to your belongings during transport. Plus, improperly packing boxes means more work on your end while unboxing them at the new house.
What to do when you have to move to a new house?
Moving to a new house also implies taking all necessary items to be carried. There can be unwanted clothes, shoes, crockery, socks, paintings, or anything no longer in use. However, there are various unnecessary items, and it is imperative to get rid of such things.
Enter your information
Almost done!
Enter your information to view your quote.
Your information is safe with us. By using this service, you agree to receive email communications solely regarding your relocation process