How Does Junk Removal Work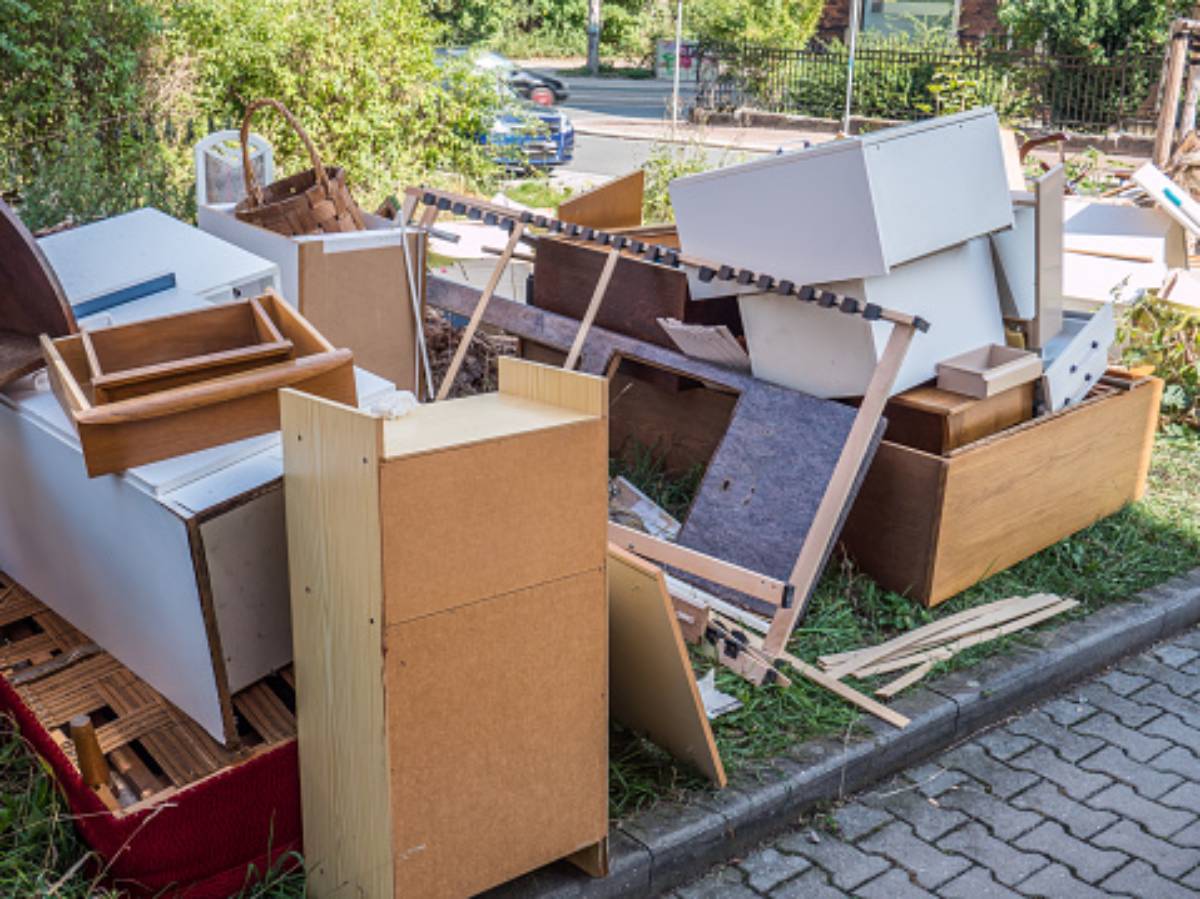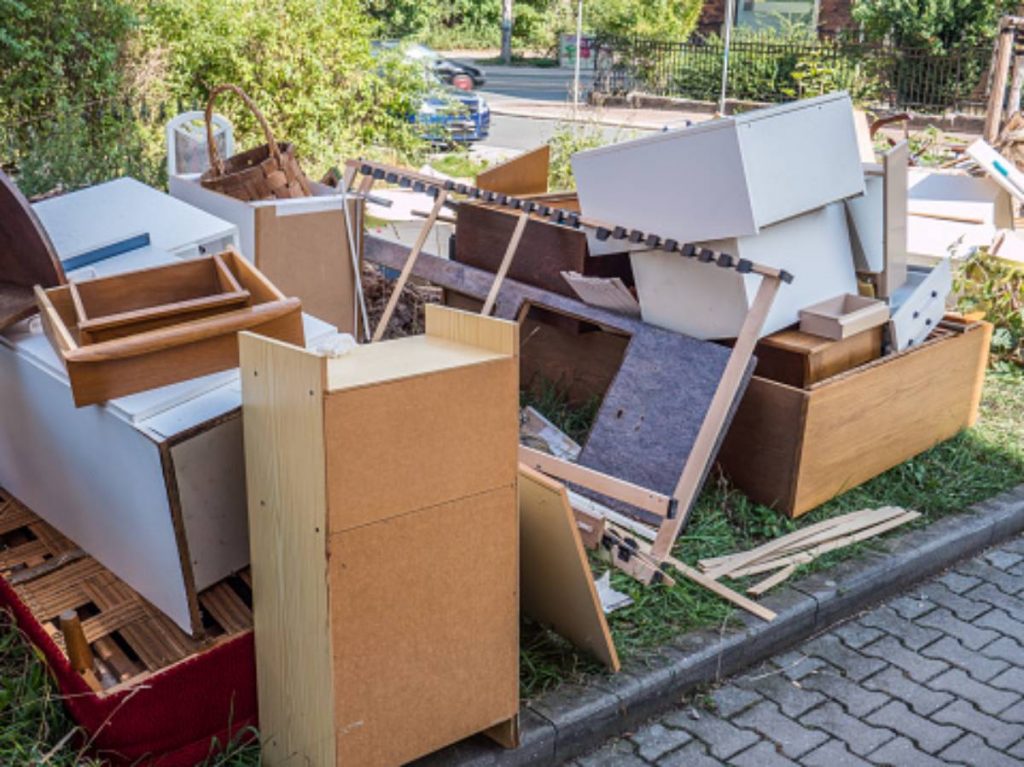 When you're in the midst of moving to a new house, it's obvious that you'd be decluttering. This will be a good time to get rid of all the junk in your house. It's obviously a difficult decision to figure out what things you actually need and what things need to go in the junk pile, but once you've figured that out, hiring a junk removal company is an ideal thing to do. But, how does junk removal work? Do you need to ship the junk out yourself, or will it be picked up?
If you want to know how junk removal works, we've got just the guide for you.
What Is Junk Removal?
Before you even look at how junk removal works, you need to know what junk removal is. When you declutter your house, you're left with tons of things that you don't need anymore and you need to toss it out. A junk removal company takes care of this junk for you. Hiring a junk removal company is the ideal way to dispose of your junk, especially when you're moving to a new house.
A junk removal service enables you to get rid of pretty much all kinds of junk that you may want to toss out from your house, office, or any other place. You can easily hire a junk removal company and they will come to your house and take care of all that you need to get rid of. It's recommended that you hire them a few weeks ahead of time so you have an appointment and you can keep things ready by then.
Why Is Junk Removal Important?
Junk removal is one of the most crucial parts of decluttering your house. When you drop off your junk in the regular trash cans, the usual pick-up service just dumps the trash in the landfills and that's it. With junk removal services, the junk haulers dispose of the junk the right way.
If there are items that can be recycled, repurposed, disposed of, the junk removal company separates them accordingly and takes care of them in a way that is environmentally safe. Plus, most junk companies try to give back to the community. So, the old clothes, toys, books, or any other salvageable junk ends up being sent to nonprofits, relief groups, and local shelters where they can be put to good use.
According to statistics, only about 31% of Americans recycle and or dispose of their junk in the right manner. This is where the junk removal companies step in and help you get rid of all things you don't need in an environmentally friendly manner. Junk removal plays an important part in preserving the environment and its natural resources, and ensuring that fewer recyclable items end up in landfills.
So when you're hiring a junk removal company, make sure you ask them about what they do with the junk you give them. Most companies are involved or partnered up with some nonprofits, relief organizations, and shelters. If that's the case, you can go ahead and hire the company. It's a much better alternative than letting your not-so-wasteful junk go to waste instead of being repurposed and reused by people in need.
Who Benefits From Junk Removal?
Honestly speaking, everyone benefits from junk removal. The junk removal professionals come to your house or office space, look through all of your items, and put them in different piles. They take care of packing, loading, transportation, disposal, recycling, donation, and everything else. Your life is made that much easier, the junk properly disposed of, and the company gets some business!
This gives you the time to focus on your move. You don't have to physically go through all of your junk and figure out what you want to do with it or how to take it apart to recycle parts. The junk removal professionals take care of it all. You can just sit and watch the professionals take care of everything step by step while sipping on some coffee. Also, you don't have to be moving to call a junk removal company; got junk? Call a company!
Junk removal is also very useful in construction industries. For any constructors who renovate homes and buildings, junk removal companies help in finding locations where their construction junk can be disposed of. This causes less damage to the environment and also prevents the reconstruction or renovation process from slowing down.
The Types Of Junk Removal
When it comes to junk removal, you can get rid of almost everything that's lying around the house or the office. But, there are two types of junk removal that you need to know about: commercial and residential.
Residential Junk Removal
Whether you're moving or not, once you've lived in a house for a long time, you're bound to have items in the attic, garage, basement, and storage room that you don't need any longer. Here, the junk removal professionals take care of all the junk that's been accumulated in your house. From mattresses to broken appliances and even yard waste, whatever extra stuff you have and don't need is residential junk.
Some examples of residential junk are electronics (e-waste), general rubbish, household trash, televisions, tires and rubber, bicycles, carpeting and rugs, appliances, furniture, etc.
Commercial Junk Removal
Commercial junk removal follows the same concept as residential junk removal. The difference is that commercial junk removal is done on a large scale compared to a residential one. You don't want to be hoarding copy machines and old laptops in your office basement when you know you won't need them. This is when a junk removal company will come in and help you get rid of all the junk in your office space.
The commercial junk removal company ensures that you and your employees don't have to face any difficulties and can go on about your day like usual. But that doesn't mean you need to have tons of junk or an entire office building to be cleaned out. Even with smaller spaces and offices, you can hire a junk removal company.
Types Of Junk Removal Services
Typically, when you hire a junk removal company, they will offer you two kinds of services: truck hauling and dumpster rental.
Truck Hauling
With these services, the company will come to the given address with a truck that has a dumpster attached at the back. This service is ideal when you've already cleaned out your space and need to have the junk taken out. The junk removal professionals only have to load all of the junk into the dumpster and take it away.
See Also: How Much Does it Cost to Hire a Moving Truck?
Dumpster Rental
A dumpster rental service is where the company will send a dumpster of your preferred size to the location you want. You then start putting in all the junk by yourself and call them up for a pick-up. Here, the company only drops off and picks up the dumpster. They're not responsible for the loading of any items.
This service allows you to clean out your space in your own time and put away the things you know you won't need. It gives you the time to do all the cleaning and decluttering without needing to rush.
What Will Junk Removal Companies Take?
Junk removers take a variety of residential and commercial items that you no longer need. Items that can be donated, recycled, or disposed of are also taken away if you have them. The following is a list of a few items that the junk removal companies take:
Large and small appliances, yard waste, air conditioners, desks, hot tubs and spas, furniture, boxes, mattresses, books, toys, computers, musical instruments, monitors, TVs, pool tables, printers, copiers, exercise equipment, scrap metals, scanners, bicycles, tools, carpets, construction debris like roofing materials, old carpeting, etc.
What Won't Junk Removal Companies Take?
When we say junk removal companies take almost everything, hazardous, reactive, combustible, corrosive, and toxic items are not counted. Also, most junk removal companies won't take away items that are located in dangerous locations and are tough to remove.
Here are a few things that the junk removal companies will not take: paint, pesticides, pharmaceuticals, medical waste, household cleaners, ammunition, oils, pressurized containers, fuel, fluorescent light bulbs, fireworks, asbestos, and other harmful, volatile, or flammable substances. Make sure you speak with the company before they come over to know just what they won't take.
How Much Does Junk Removal Cost?
Junk removal companies don't have a set price for the services they offer, but they can give you estimated pricing for the kind of services you want. The final price of the services you want depends on factors like the kind and size of junk you have, the accessibility to the junk, the kind of materials that can be removed, your location, and the kind of services you want.
However, full-service junk removal is usually around $230 per load, while renting a dumpster can cost around $400 a week. If you want accurate pricing, you can ask the junk removal company if they give an on-site quote. Most companies will send their employees to check the kind of junk you have and understand the kind of services you'd need. Based on that observation, they'll then give you an estimate of the expenses and services. This is an ideal way to understand what different companies will charge you and the kind of services you're willing to avail of.
What To Look For In A Junk Removal Service
When you're looking for a junk removal company, you need to be thorough. You should also take into consideration your requirements and budget. To get a better understanding of whether the company is reliable, trustworthy, and would provide you with the services you need, you can ask them questions over the phone. Be thorough and get every doubt cleared. Looking at Yelp reviews also helps, alongside asking your relatives and friends for referrals.
These are just a few of the many tips that you can follow to hire a junk removal company that works for you.
Summing Up
As you've read, it's obvious that junk removal is important when it comes to getting rid of all the junk you have lying around the house. It not only gets rid of the junk from your house but also makes sure that the things that can be recycled, disposed of, donated, and can be put to good use, are taken care of. It's one of the most environmentally friendly ways to get rid of anything you don't need in your house or in the office.
FAQs On How Does Junk Removal Work
How Do I Get Rid Of All The Junk In My House?
One way you can get rid of all the junk in your house is by hiring a junk removal company. They take care of the hauling, loading, transportation, and even the disposal of the junk. It's a very good option if you don't want or have the time to do all of these things by yourself.
See Also: How To Find If A Moving Company Is Reputable
Is Junk Removal Environmentally Friendly?
Junk removal is where the professionals aim at helping the environment and its resources. When you give away your junk, they dispose of whatever can be, donate the things that are in good condition and recycle the items that need to be. All of this helps in saving the environment and its resources.
Enter your information
Almost done!
Enter your information to view your quote.
Your information is safe with us. By using this service, you agree to receive email communications solely regarding your relocation process