How to Move Out of a Storage Unit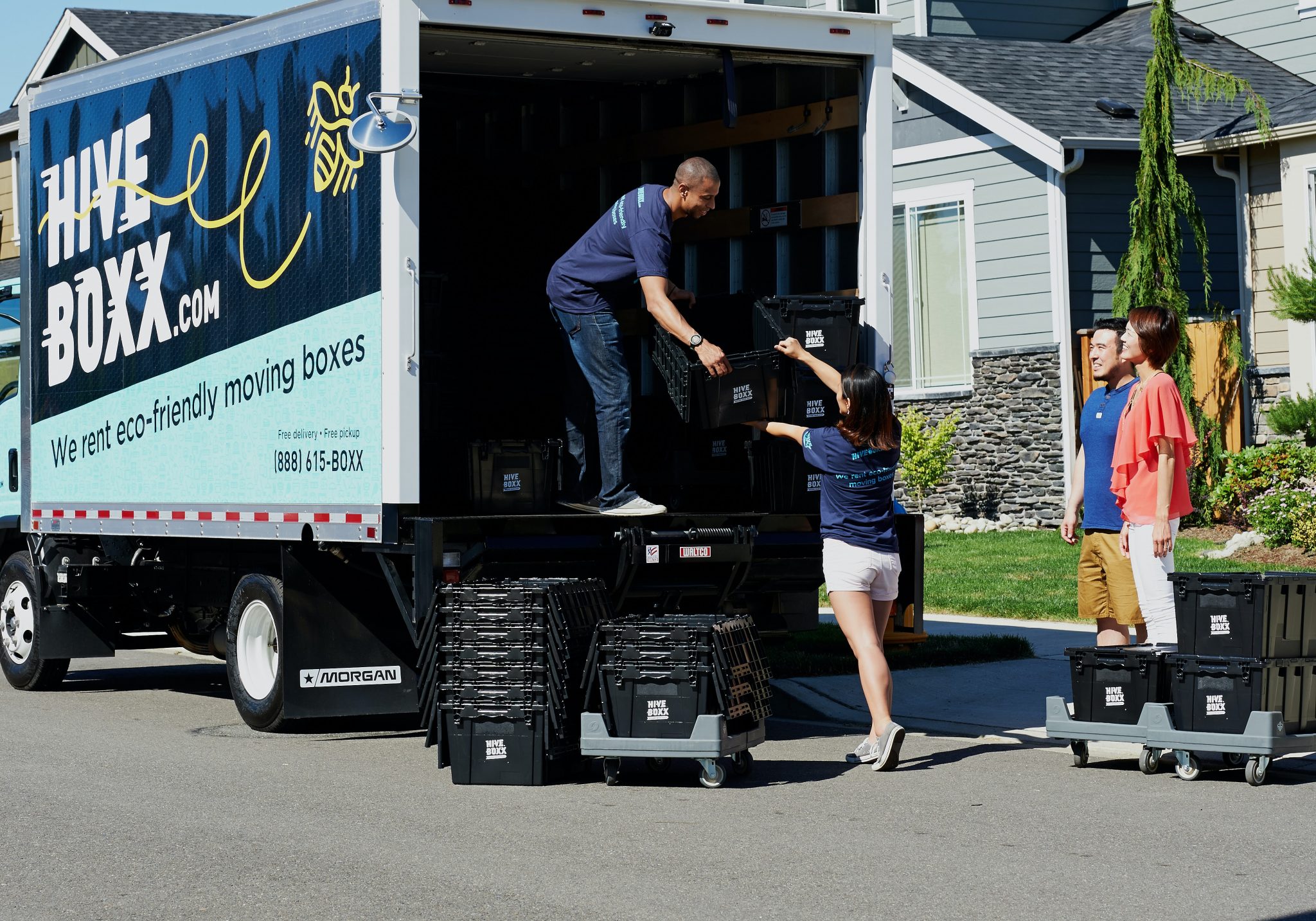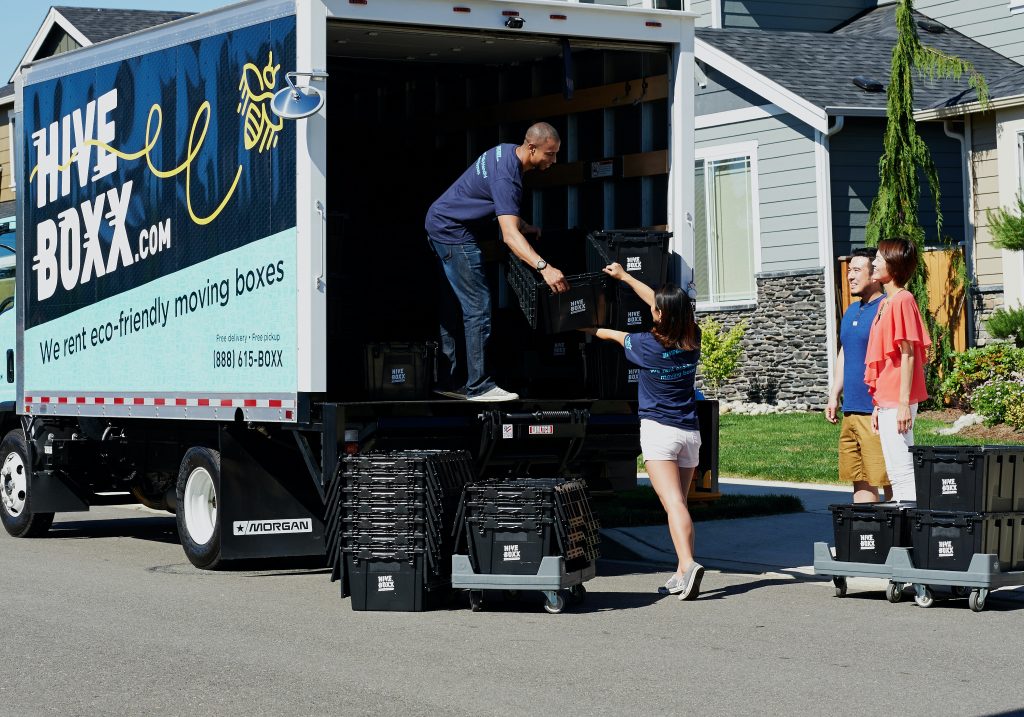 Are you feeling bogged down by your monthly storage unit fees? Are you finding that you're not using the space as much as you thought you would? It might be time to move out of your storage unit and into a smaller space.
Moving out of a storage unit can be a challenge, particularly if you have a lot of belongings. It is crucial to be well-prepared to make the process smooth and efficient. There are several different ways to move out of a storage unit, and choosing the best method will depend on factors such as the size of your unit, your budget, how much stuff you need to move, and your timeline for moving.
Moving out of a storage facility
Many self-storage company contracts were designed for people who only needed to store their belongings for a few days or weeks. The majority of businesses offer month-to-month agreements. One-year contract terms are also available at some facilities but may require a slightly higher monthly rental rate. Choosing a company that offers a month-to-month contract is recommended to avoid penalties for early termination. Choose a company that provides short-term rentals to assist you in the process of leaving your house.
Here are the four of the most well-known self-storage facilities.
1. U-Haul
U-Haul is an industry leader in the field of moving and storage. With various flexible and affordable offers, including month-to-month contracts, U-Haul makes it easy for anyone moving their home or business to find the right solution for their needs. This company has an online platform where customers can view their accounts, update their contact information, and even pay their bills. The move-out process is simple: customers need to log into their account, select the "Discontinue Service" option under the "Billing" tab, and choose their desired move-out date.
U-Haul also offers a range of storage solutions, including portable units that can be delivered directly to your location. With features like drive-up access and 24/7 security monitoring, you can ensure that your belongings will be safe and secure in any U-Haul facility. So if you're looking for a convenient, affordable way to store your home or business inventory, U-Haul is a perfect choice.
2. Extra Space Storage
Extra Space Storage is one of the best companies in the self-storage industry, with over 1,300 facilities across the country. They offer month-to-month contracts and online tools to help customers easily manage their accounts, including the ability to pay their bills online or by phone. Customers renting storage units must give ten days' notice in person or 15 days notice in writing before vacating. They also need to sign a vacate card by visiting the office.
3. CubeSmart
As one of the leading storage providers in the country, CubeSmart has a wide range of options to suit any need. With a convenient month-to-month contract and no long-term commitment, they make it easy to move in and out of their facilities as needed. To cancel your contract, you need to contact the company in person and notify them.
4. Public Storage
Public Storage offers convenient, affordable storage options for businesses and individuals alike. Their month-to-month contracts allow you to easily move in and out as needed without being locked into a long-term commitment. Clients can choose their move-out date up to 60 days in advance in the "Storage Units" category of their online account. If clients need more time, then the notice can be changed or canceled at any time.
Additionally, their wide range of sizes means that you can choose a unit that fits your needs perfectly, whether you need to store everything from furniture to business inventory to your entire home. With 24/7 security monitoring, climate-controlled upgrades available at select facilities, and flexible payment options, Public Storage offers customers the best of both convenience and peace of mind.
Tips for moving out of a storage unit
Here are some helpful tips to make sure the process of moving out of your storage unit goes smoothly:
Inform the company in advance
One thing that can make the process smoother is to plan ahead, which includes giving your storage unit company a heads up that you'll be vacating the unit. Most companies require a few days' notices, and some may charge a fee if you don't provide adequate notice. You may still have to pay the remainder for the month, even if you canceled your reservation in-between the month or given prior notice about your move.
Have a move-out plan for your stuff
Before you move all your stuff out, it's important to have a plan in place for where everything is going. This can help you avoid any mishaps or last-minute scrambling once you're ready to move out. Consider organizing and decluttering your belongings before moving them so that you don't end up taking more space than you need. It is recommended to visit your storage section and click photos of your items to review later so that you can easily make a plan for your belongings.
Take a van or truck to the storage facility.
On the day of your move, be sure to have a van or truck that's large enough to accommodate all of your belongings. If you're renting a storage unit, most companies offer discounts on moving trucks, so be sure to ask about that. You need to rent a cargo van, pickup truck, or larger box truck for the day of your move. 
Clean out your storage unit
Once all of your belongings have been removed from the storage unit, it's important to clean out the space. Make sure your boxes and other items are removed from their property. This will help ensure that you get your deposit back, and it will also make it easier for the next person who rents the unit. Sweep up any debris, and remove any nails or screws from the walls. If you notice any stains or damage, document them with photos and report them to the storage unit company.
See Also: Home Cleaning Services to Use When Moving
Bring your lock with you
Once you're ready to vacate the space, it's important to remember to remove your lock. Many customers use their own lock, so the company may not have a key to the unit. If you do not remove your lock, it will prevent any other customer from using or accessing the empty unit, and it will also make it hard for the storage company to complete its own inspections. If you need a replacement, many companies offer low-cost or free options so that you can replace your lock and get on with your move. 
Notify the facility about your departure
The final step is to inform the facility that you have moved out and left the premises. Please Fill Out a Vacate Form or stop by the rental office and let them know in person. If you have any questions about your final bill or your account, this is also a good time to ask. Or you can inform the facility by contacting them over the phone or online. Once you have notified them, be sure to get a confirmation number or email for your records. It is important to notify because the storage company will likely put your unit back on the market for rent. And that's it! You're now ready to move out of your storage unit and on to your next home.
Conclusion
Moving out of a storage unit doesn't have to be a stressful experience. By following these tips, you can make the process go smoothly and avoid any potential problems. Be sure to give yourself plenty of time to plan and organize your belongings, and be sure to clean out the space once you've moved all your belongings out. And remember to remove your lock once you're ready to vacate. Good luck!
Frequently Asked Questions:
Which van or truck size should I use to move out of my storage unit?
A van or truck that's large enough to accommodate all of your belongings is ideal. In general, you'll need a cargo van, pickup truck, or larger box truck for the day of your move.
How do I cancel Cube Smart?
To cancel Cube Smart: First, you need to call their customer service at 844-630-2981. Then ask to speak with authority. Give them your client information. Then request cancellation of your storage subscription. Finally, you will receive a confirmation email.
How do you stack furniture in a storage unit?
The most efficient technique to use your storage container is to begin at the bottom and work your way up. Starting with the bottom layer, place your heaviest items first. Then work your way up to the top, placing your lightest things.
See Also: How to Use Furniture Sliders When Moving
Should you plastic wrap furniture in storage?
Use cardboard rather than plastic wrapping on fabric or wood goods, especially if you intend to store them for a long time. Plastic attracts moisture, causing mold and stains on the cloth.
Enter your information
Almost done!
Enter your information to view your quote.
Your information is safe with us. By using this service, you agree to receive email communications solely regarding your relocation process