How To Organize A Garage Sale Before Moving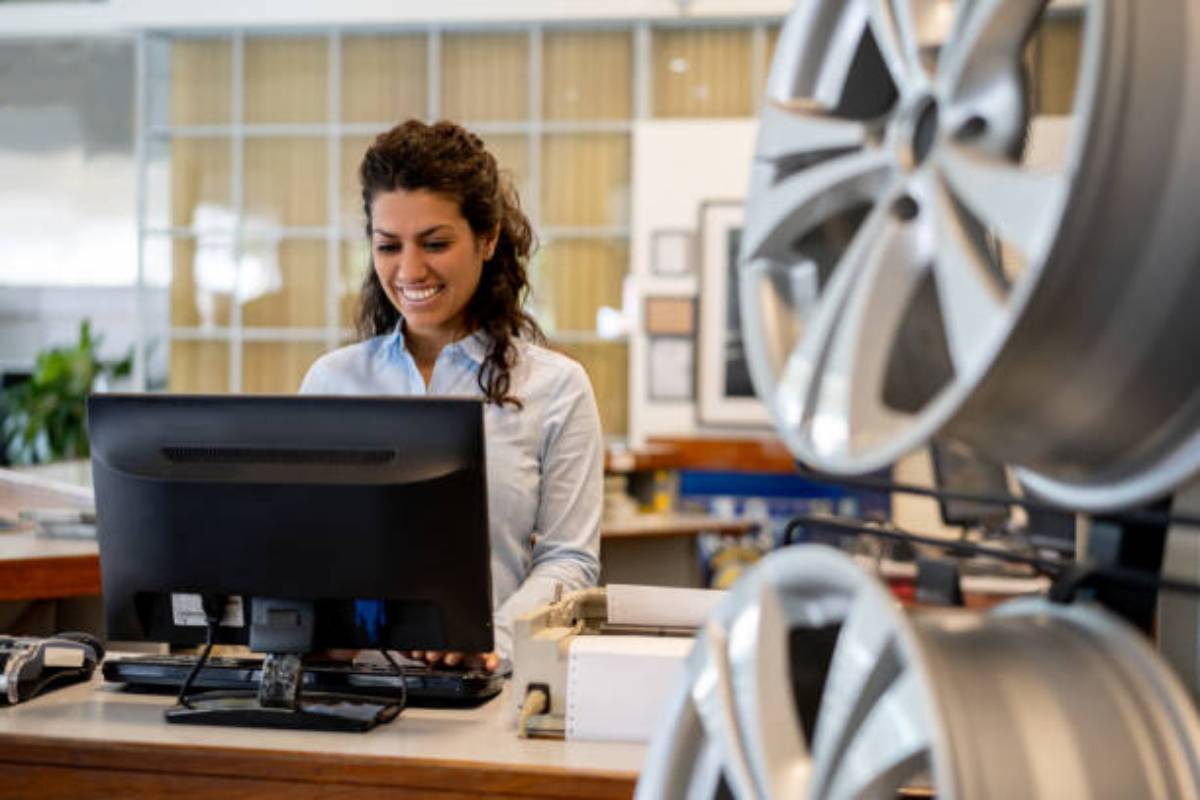 Now that it's time to move to a new place, there are a lot of things that you need to get rid of, and a garage sale is probably on your to-do list. Let's face it, if you've lived in your house for several years, chances are that you've hoarded a ton of things that you most probably don't need to carry to your new one. As you know, one man's trash is another man's treasure. So all of these things can be put in a separate pile and sold during a garage sale. In this blog, we'll look at how to organize a garage sale before moving and make it a success.
Declutter Your Belongings
This is the foremost and the most obvious step that you essentially can't miss. You can't have a garage sale without knowing what you're selling or having a list of things to put up on sale. While you're decluttering and cleaning out your house, make a separate pile of things that you'd wish to add to the garage sale. All the items that you don't need and are in good condition to be sold need to be added to your garage sale pile.
Go through each room in your house and look out for these things. You can include toys, kitchenware, home decor items, cabinets, clothes, bicycles, books, and jewelry in this pile. These are some of the things that get sold well at a garage sale. So, keep an eye out for such things and keep adding them to your pile.
Another thing to remember is that just because you're selling these items, you can't add anything and everything to your sale. If you look at an item that has damage, is not in good condition, or is something that you wouldn't buy, don't add it to your sale.
See Also: How to Declutter Your Home Before Moving
Invite Your Friends And Family For Help
A garage sale may not seem like a lot, but it will be and you'll need all the help you can get. They will also give you a fresh perspective on a few things. From deciding what needs to be sold in the sale to how each item needs to be priced, you will get all the help you need from your friends and family members.
Besides, during the garage sale, you'll need as many hands on deck as possible. You want people to help you with arranging the items and you also want them to keep an eye on everything that's going around! So ask for help and make sure you have fun while you're at work!
Have An Inventory List, And Clean Things Up
Once the decluttering is done and you have items that you want to include in the garage sale, it's time to start getting a bit more organized. Firstly, you need to categorize items into groups. So, all your clothing items need to be kept together, and likewise, toys, books, and home decor are some categories that you can club your items into. This will help you to make different sections during the sale. Each item will be kept under their respective categories which will make finding and organizing the sale much easier. It also allows potential buyers to look out for items conveniently.
List down items that go under each category and have both a physical and virtual list of them. Once that's done, start cleaning all the items, and be thorough with it. You don't want to be putting dusty and dirty items on sale. You should also wash the toys and clothes before you put them on sale. The items need to look neat; this extra effort will help your items get sold much faster.
Make Sure You Have Enough Items
Once your inventory is ready, make sure you have enough items to host a garage sale. If you know that the items you've put out are not enough for a garage sale, you'd have to reconsider your sale. In such a case, you have two options, first to ask for help from family and friends, and second to look for more things around the house.
If you can, call your family and friends to see if they'd be willing to add some of their pre-loved and unused items to your sale. This will give you a bigger selection of things, making it enough items for the sale. The second way involves you going through your garage, basement, attic, and outhouse with a fine-tooth comb to look for things that you could add to your sale. You want to have enough items on display for people to choose from and buy, so make sure you poke around as much as possible.
Alternatively, you can simply decide to call off the sale and donate or give away the handful of things you've gathered.
Put A Price Tag On Everything
Your garage sale is going to get crowded and chaotic no matter how many people you have helping you. Plus, you won't have the time to look at every item and guess the price you decided on. So, to make things convenient for people buying and for yourself, put a price tag on each and every item.
Even if you are willing to negotiate the pricing later, you still can add the price tag to ensure everyone's convenience. You can price things up in groups of two and chunk them into sets also; one for two rates are always exciting for potential buyers!
Check With Local Authorities
You probably don't need any permits or won't run into any problems at a garage sale at your house, but just to be safe, call up the local authorities. You may want to ask whether you'd need a special permit or if there are any rules and regulations that you have to know. This is just to give them a heads up and avoid you getting into any trouble during the garage sale.
Also, make sure you do this about 3-4 weeks ahead of your garage sale. In case you need a permit, you have the time to get it and also have the time to prepare for the sale.
Set A Date And Time
When you have set everything, it's time to pick out a date and time for your garage sale. When picking a date and time, try to look out for a weekend. A Saturday or a Sunday is preferable as people have the day off and are more likely to visit your sale.
Avoid doing it on a holiday when people are going to celebrate or go out. And when it comes to the time of the sale, maybe start in the morning until the evening so that people can drop by whenever they have the time. You also need to be prepared for some early birds that would want to visit the sale even before the allotted time.
Advertise Your Garage Sale Well
To gain a large audience for your garage sale, you'd have to advertise it well. Typically, a sign on the road is what people do, but you can take a step ahead and print out flyers. You can also post things on your family and neighborhood group chats, so you have people helping you communicate and spread the word.
Ideally, turning to your social media platforms to promote and advertise your garage sale is a clever idea. Ask your friends to help you with promoting your sale on their pages as well, so their friends get word of it. Usually, posts on these platforms gain a lot of attention and you could get a decent amount of crowd coming your way.
When creating an ad, make sure you've got all the details right. Word your sentences in a compelling manner and add some graphics to the posters as well. Maybe add a small description of the things you'll be selling at the sale. All of these nitty gritties will help you advertise better and pull in more people.
Set Up Shop
How you set your garage sale will determine how much of a success it is. There's no denying that you have to be organized and have things placed into sections. But you can take it a step further and set up things like you'd see in a department store, grouping everything into categories and organizing them room-wise. Have sections divided and leave enough space for people to walk around. You can also add a 'sale' section in the middle of the garage sale for people to browse through and pick things they want at much-discounted prices.
Set The Mood
One way to attract people to your sale is by setting the atmosphere. You can play some music to lighten up the mood and make the sale feel more relaxing. Put together a playlist in advance to play during the sale.
You can also add some decor to create a nice, fun environment for people coming by. Balloons and flowers are some things you can get on a budget and add to the decor of the sale. It makes it very eye-catching and appealing to many.
Be Prepared With Change
Being ready with some essentials at the cashier's counter is another important thing that most people forget to do. The first thing you need is some change so that you don't have to look out for it at the last moment. Keep some change ready with you so that you have it ready for when someone buys some items and needs some change back. Before a day or two of the garage sale, go to the bank and get yourself some small bills and coins.
On your way back from the bank, stop by a hardware store and get some extra price tags, masking tape, shopping bags, black markers, a few empty boxes, some newspapers, and even a small calculator for your cashier's desk. You may need these things to pack and keep things in check too. You also need to have aprons for everyone helping you out with the sale; having similarly colored ones will make it easy for people to spot you, and know whom to ask for help!
Have Some Refreshments
The tiny details are what grab attention! Decorating and organizing will help but adding some refreshment will also add an appealing touch to the sale. So adding some cookies, cupcakes, and drinks on sale will also be a good way to make some extra cash. Just make sure you don't go overboard as you want this sale to be profitable as well.
You want to have fun with it and not stress too much. So pick things that are convenient for you and add those in the refreshments corner if you like.
Donate Things That You Don't Sell
It's very rare for yard sales to sell out. You're bound to be left with a few things here and there that no one would end up buying. Now, remember that these are items that you didn't need, so you could give them away to anyone you know who needs them. Or, donating them to the nearest Goodwill or non-profit would be an ideal thing to do.
Summing Up
Hosting a garage sale is a very effective way to get rid of all the items and belongings that you don't need. If the sale works out the way you planned, you'll have some good cash at the end of the day. You can then use this cash to buy things that you actually need or put it towards your moving expenses. The sale will take a lot of planning and execution but remember to have fun and enjoy the process!
FAQs On How To Organize A Garage Sale Before Moving
How Should I Arrange My Garage Sale Items?
You will have to first select all the items you'll be selling during the sale. You then put them in different piles and categorize them under different sections. If you have things that come in a set, keep them together and tackle each section differently. Even during the sale, put these items on display according to their categories. This makes it easy to spot them among the many things arranged.
How Do I Promote My Garage Sale?
One way to promote your garage sale is by using your social media platforms. You can also add the post to your community and friend's groups. Asking your family and friends to share the posts will bring in more audience during the garage sale. You could also put up flyers in your neighborhood and spread the word that way.
What Should You Not Sell At A Garage Sale?
One simple rule you can follow is – Things that you wouldn't personally buy from a garage sale are things you don't add to the sale. This includes dirty and really old clothes, undergarments, broken items, expired items, and overused items.
Enter your information
Almost done!
Enter your information to view your quote.
Your information is safe with us. By using this service, you agree to receive email communications solely regarding your relocation process