How to Protect Carpet from Movers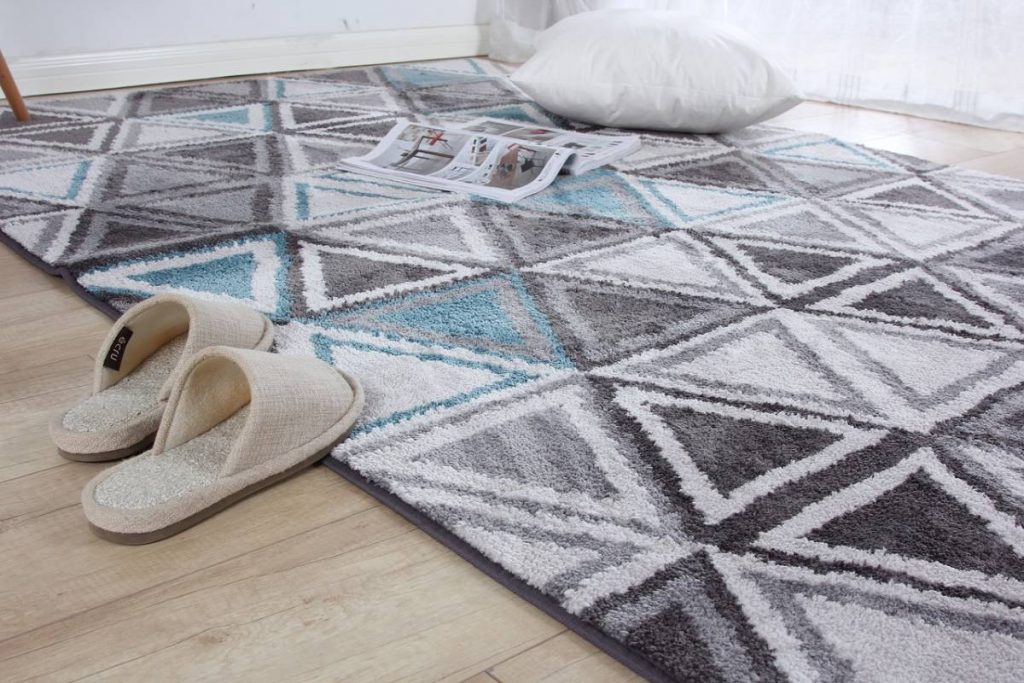 If you are moving, you know that the first thing to do is pack up your belongings. The next step in this process is to get them into a truck or van and then take them to their new home. However, one of the most important steps that many people forget about during this process is protecting your carpet from movers.
Moving companies use all kinds of tools and materials that can cause damage to carpets, such as:
Stairs
Broken furniture
Hard floor surfaces
Boxes being dragged across the floor
Heavy objects are being dropped from great heights.
Fortunately, there are plenty of ways you can prevent your carpet from being ruined during a move, including using moving pads, moving straps, and furniture covers. Here's what you need to know:
Moving Pads
Using moving pads is a great way to protect the carpet from any tools or materials that may cause damage to it. Moving pads can be made out of various materials, including; Cardboard, Plastic, and Foam Rubber. Wooden boards that have been covered with some kind of sheeting (like plywood and hardboard) can also be used. These materials absorb shock, which will help prevent your floors from getting damaged.
Hence you should also invest in moving pads or furniture covers to protect your existing carpet from heavy pieces of furniture. These protective materials work like a fitted bed sheet and provide an added level of protection during the move-out process. Simply wrap each piece of furniture with these protective materials before moving them. The thicker the cover, the better protected your carpet will be.
Use Floor Mats
Whether you're moving by yourself or hiring movers, it's important to use floor mats and plastic runners in every room. This provides a protective barrier between the carpet and any heavy furniture you may be moving during your relocation. Simply lay down the mat and place all of your items onto it before transporting them out of the home. Try to avoid dragging any furniture across the carpet to prevent unnecessary wear and tear.
Hire Professional Movers
Over the years, I have moved several times using both professional movers and self-service options. If you're looking to protect your carpet during the move, remember that hiring a huge help is always your best move. Professional movers are experts in this industry and know how to protect carpets better than the average person. They will most likely be using padding materials, plastic runners, floor mats, and furniture covers to ensure that every square inch of your carpet is protected during the relocation process.
Shoe Booties
If you are hiring movers, be sure to make the process more comfortable by providing them with shoe booties. This eliminates any chance of water damage or worse during the moving process. Simply ask your moving company if they provide these items themselves or if you should purchase them yourself before the big day arrives.
Protect Carpeting
If you opted for self-service movers, it's important to protect your carpeting before the move. You can do this by putting down plastic sheets or covering them with moving pads. Even if you choose not to protect your existing carpets, be sure to have rugs and runners in place before anything else. Otherwise, your floors may get scratched or damaged in some other way.
Furniture Sliders
Beyond the standard moving materials, you may want to consider investing in some furniture sliders. These are placed under each piece of furniture before moving across any surface to prevent unnecessary scratching or damage during the relocation process. I have used these myself after several moves and can honestly say they make a huge difference when transporting large pieces of furniture.
Use Plywood
You can also consider placing plywood underneath each piece of furniture being moved. This provides an added level of protection from scratching the floor during the move-out process. Simply have a few large pieces of plywood cut to fit underneath your heavy furniture, and they will serve as extra anchors against any damage that could occur during the relocation process.
Don't Overload the Boxes
Avoid placing too much weight inside each box when packing up your belongings. Place the heaviest items first and then surround them with lighter objects to keep everything in place. To safeguard your things, fill the bottoms of your cardboard boxes with moving tape to ensure their safety during transportation. Make sure none of the items stored inside the boxes falls to the floor as you move them outside to load into the car. Avoid overloading your moving boxes and make certain that they are not too heavy for you to carry.
Check on the weather and road conditions
Always check the weather and the condition of the road before relocating. If you are shifting during the rainy season, then there are chances that the mover and packers guy might destroy your floor and carpet with muddy footprints. Thus, it is better to check the road and weather conditions before relocating so that you can avoid any damage to your flooring material.
See Also: When Is The Best Time To Move?
Avoid Carpet Cleaner
Avoid carpet cleaners during a move-out process because they could discolor the existing carpet fibers if left unattended for too long. If you need to clean your carpets before moving out, make sure to hire a cleaner who specializes in carpet cleaning and has experience working with delicate carpet fibers.
Conclusion
Protecting your carpet doesn't have to put a huge dent in your wallet. The more you prepare and plan before moving day, the less chance you have of ruining your carpet completely. By following these tips above, you can make it go much smoother and avoid any unnecessary damage to your flooring materials. When it comes time for you to move in, the last thing you want is to see your pristine carpet ruined because of something that could have easily been avoided.
FAQs
What to use to protect the carpet while moving?
Consider laying down protective sheeting, film, or matting, regardless of the weather, since you have carpets to keep clean. However, make sure it is not a tripping danger. Self-adhesive film or paper may be purchased from stores that sell moving supplies online.
How do you protect the carpet on stairs when moving?
Do not drag furniture up or down the stairs, regardless of how temporary this move is intended to be. If possible, disassemble it. If you cannot remove drawers and other removable bits, turn them around, so they are closed when on the stairs. It will be easier than dragging it up or down while open.
What is carpet masking?
Carpet Masking is heavy-duty paper used for protecting carpeting from dirt and damage during a move. It is typically made of brown or tan plastic-coated paper with tapes on the ends wrapped around the furniture to be moved. These can also be purchased online or at a store that sells moving supplies.
How do you protect carpet when moving a bed?
When moving a bed, the first thing you need to do is disassemble it. After that, you can move each piece individually or as a set. To protect your carpet from damage, try using hard plastic sheets cut to size to place under each corner of the furniture and tape them down, so they don't slip around.
Also See: How Do I Make Sure Movers Won't Steal?
Enter your information
Almost done!
Enter your information to view your quote.
Your information is safe with us. By using this service, you agree to receive email communications solely regarding your relocation process