Self-Packing vs. Professional Packing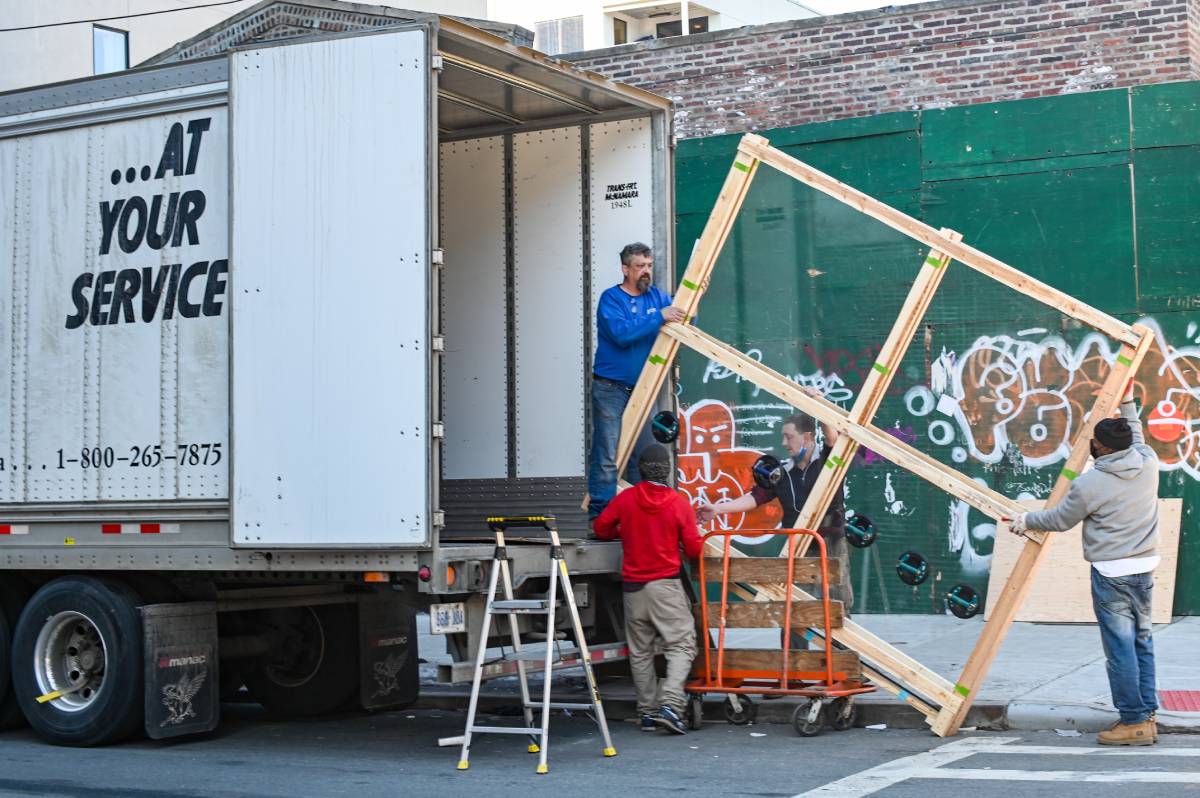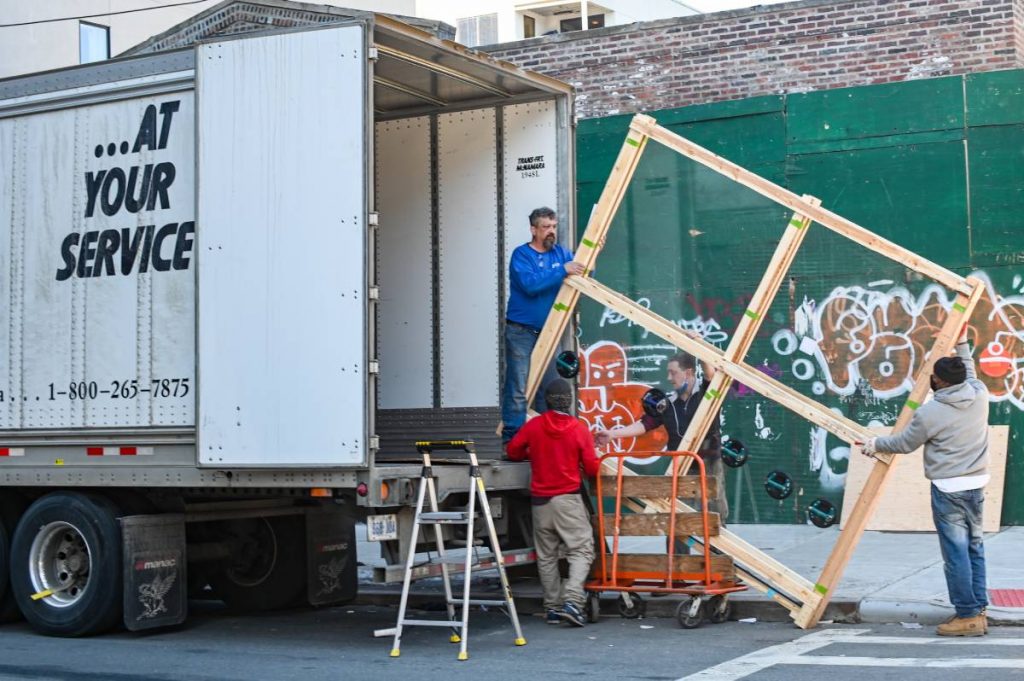 An array of choices are available to you when you are in the process of moving. How to move? Which moving services to zero in on as per your budget? Are DIY moves advisable? Making Packing supply lists and many other miscellaneous details. The whole process is filled with several choices, and you can have a look at them one by one if you are well organized in your thoughts and have enough time to weigh your decisions.
The most overwhelming of the entire process is packing your whole house. It is a challenge even to decide where to begin from. The good thing is, there are many professional packers available for your convenience. They have the technique and experience to pack your belongings meticulously and methodically. They will guide you regarding what to carry to your next home and what is worth disposing of. On the other hand, if you are a DIY mover, you can search on the internet for various styles and techniques of packing. Information on how to begin packing, where to source your packing material, and how to pack is there for your guidance.
Choosing between DIY and hiring a professional largely depends on your budget, your will to DIY, the distance of the move, the number of things to move, and lastly, your temperament. Many people have accomplished moving without professional help and have succeeded with flying colors, saving a handful of dollars. But mostly, people who cannot do laborious tasks, like lifting thick mattresses or a sturdy chair down the staircase, opt for professionals. Also, it is wiser to hire skilled help when friends and family can rally around to a certain extent only.
Presented below are some pros and cons for both options:
Advantages of DIY Packing
Reduces moving expenses
The cheapest option when moving is to pack things yourself. You will save a hefty sum of money on packing charges. You will spend on packing material only if you can source the boxes from the trading or grocery stores around the block. If you are on a tight budget, you can also substitute many things available at your home as packing material. You can use big suitcases, bags, baskets, buckets as boxes, blankets, pillows, etc., as box liners. You can use nesting and rolling methods to save space in the box/suitcase. Self-packing can be a great family bonding experience too.
When using discarded boxes from grocery stores, double-tape the corners and outside edges to make them solid and sturdy. Avoid packing clothes and light-colored objects with newspapers; its ink can leave marks on your things.
Ideally, try and get hold of a better-quality packing supply, especially for valuable and delicate items. Good quality boxes are available online and in all hardware and home improvement stores.
Flexibility and convenience of time
When packing on your own, you have the flexibility of time and can do all your tasks at your convenience. You can start packing way ahead of time, even a few weeks before moving. It is better to start with packing less-used items and finish with the daily and frequently used items.
To begin with, sort all your belongings and edit them. There might be many things that you haven't used in a while. Keep all such things aside and ask yourself if you need them in your new house. If the answer is no, start moving such things to donation/recycling or reselling boxes. Please get rid of items you don't need and clear a lot of clutter. After purging, begin packing. You can make a little routine with your family. Ask everyone to gather at a designated time, make a human train and process your packing chores, passing from one person to another. You will accomplish much in less time, and it will be a great bonding time too.
Organization of your stuff
When packing yourself, you can organize things well and meaningfully, which will help you greatly when unpacking. You will be completely aware of the contents of the boxes, as you have filled all the stuff, marked the boxes, and labeled them yourself. Hence, when you unpack, you can begin with opening the essential boxes and take your time to open the other boxes. You may not want to open the items you use once in a while and store them as it is. When packing your things yourself, you will ensure all your things are placed in the boxes safely and well-cushioned from damages.
Disadvantages of Self-Packing
Planning
It is the most essential and integral part of moving. It is imperative to spend a lot of time planning before beginning your move. It would be best if you also planned when hiring movers, but the level of planning required for a self-move includes a lot of brainstorming.
How to pack?
packing supplies
Which things to load first?
Labeling boxes
Where to store the packed boxes?
How to move the boxes from the house to the loading truck?
Placement of boxes in the loading truck (which items go first)
There are many more things to tackle besides the points mentioned above. It is a tiring and tedious task to plan a move. To accomplish a self-move, you need to plan every step before, during, and after the move.
See Also: How to Pack Heavy Items for Moving
Time Consuming
Packing is the most time-consuming task during the move. A lot has to be packed, more than you had estimated. The process can get you out of your wits, leaving you annoyed and impatient. Each item has to be appropriately packed and arranged precisely, and there are no shortcuts. It can become very time-consuming. Last-minute frantic packing, with no coordination, may cause severe damage to your things or cause the boxes to snap while loading or unloading them. Since you are DIYing the move and packing yourself, you will have a lot of time. But at the end of the day, you might be losing your special evening just wrapping up things and packing boxes to no end. Instead, you can hire professional packers and enjoy your time doing other pleasurable activities.
Amateur packing
You may have packed your items well as per your understanding and arranged them in the boxes with utmost care. But you can never match the professional hands who have unmatched experience. Professional packers come armed with knowledge, the right packing supplies, and the correct technique to pack with precision, especially delicate items and valuables.
Heavy lifting
Lifting heavy boxes can be back-breaking, and here the professional packers and movers have a super knack and know-how. Moving heavy boxes and bulky furniture across a flight of stairs is almost impossible for us. It is best left in the hands of professionals. Overworking yourself with heavy weights can also be injurious and reach you to a hospital.
Unexpected issues
When DIYing your move, you might go out of your wits if an unexpected problem arises. It will get you and your family quickly demotivated and aghast. Professionals are trained to handle all kinds of issues and have an infrastructure to help them. 
See Also: How to Pack Glasses for Moving
You might damage your possessions
You might be very careful with your packing, but you lack professional knowledge. If not packed and snuggly fixed inside the boxes, there might be chances of damaging your things when on the move. Using not-so-sturdy boxes or incorrect box lining can harm your items too.
Some substantial household items are challenging to pack and load. Some pieces might need to be disassembled before packing. You might not be well equipped to handle these kinds of things. They are best left to professionals.
See Also: How to Avoid Wall Damage During a Move
The benefits of professional packing
You don't need to work hard
You don't need to lift even a finger when hiring professional movers. They will do the whole task in a few hours or a maximum of a couple of days if your house is big. You only need to be there to guide them. You can very well focus on baby-sitting, saying your goodbyes, and enjoying the last few days in your old home.
Efficiency
Armed with years of experience day in and day out, the professional movers are swift with their work. The moving staff of reputed companies as experts in their field. They are under contract to accomplish all the moving tasks. They cannot agree or disagree with doing specific tasks like your friends or family when DIYing. The professional movers also come equipped with gadgets like furniture pads, moving dollys, and towing vans to make quick and efficient moves.
Less stressful
When you hire movers, it seems as if all your stress is now transferred to them. Besides packing and loading, you do not have to maneuver the giant truck yourself. You can sit back and relax, overviewing the move. You can say goodbye to your belongings and meet them on the other side, all fresh and energetic, to set up the new home.
Also Read: Why Is Moving So Stressful?
The drawbacks of professional packing
Very little flexibility
When you sign up with professional movers, you have to book the days you need your move to be accomplished. Once you sign the dotted lines, you are more of a guide and spectator on the move. You lose control over it entirely. You have no control over how the movers pack boxes to what time they should move. If you like complete control over things, you need to have a word beforehand with the movers or hire freelance staff to help you pack and move.
See Also: How to Pack Drum Set for Moving
Expensive
Professional packers and movers come with a substantial paycheck. Their services cost between hundreds to thousands of dollars, depending on the distance and the number of boxes. So, if you are under budgetary constraints, it will be difficult for you to rent their services.
Strangers handling your stuff
Once the packers enter your house, for them, it is a project to be accomplished. They do not have any attachment or connection with your belongings. They will have no emotions towards your belongings except the intention to pack them safely in a box and load them into the truck. They will hold and touch all your things too. You might not be comfortable with packers going through your photo albums, clothes, essential documents, etc. Pack something that you might not want the packers to handle on your own before they arrive.
See Also: How to Start Packing to Move
Conclusion
The decision to pay for a professional packing service will ultimately depend on you, your requirement, and the distance of your move. If you have a tight budget or very few belongings to move, then opt for self-packing. Hiring professional Brisbane Removalists can be a great decision if you have little time and extra money.
FAQs
Should I tip my packers and movers?
It is not necessary to tip your packers and movers. It is entirely up to you. If you feel they have done a great job, you can show your appreciation by giving them a small tip.
What should I do before the packers arrive?
You should clean the house, declutter it, and make a list of things that you want the packers to handle with care. You should also identify and set aside items you want to carry on your own.
What are some tips for finding a reputable professional mover?
There are a few things you can do to find a reputable professional mover:
Check online reviews
Get quotes from multiple companies
Check that the company is licensed and insured
Ask for referrals from friends or family who have used professional movers in the past.
What are some things I should do to prepare for my move?
There are a few things you can do to prepare for your move:
Start packing early
Purge your belongings
Pack an essentials box
Create a floor plan for your new home
Label all of your boxes
Make sure you have enough insurance coverage for your belongings
Enter your information
Almost done!
Enter your information to view your quote.
Your information is safe with us. By using this service, you agree to receive email communications solely regarding your relocation process