Cheapest Ways to Move Cross Country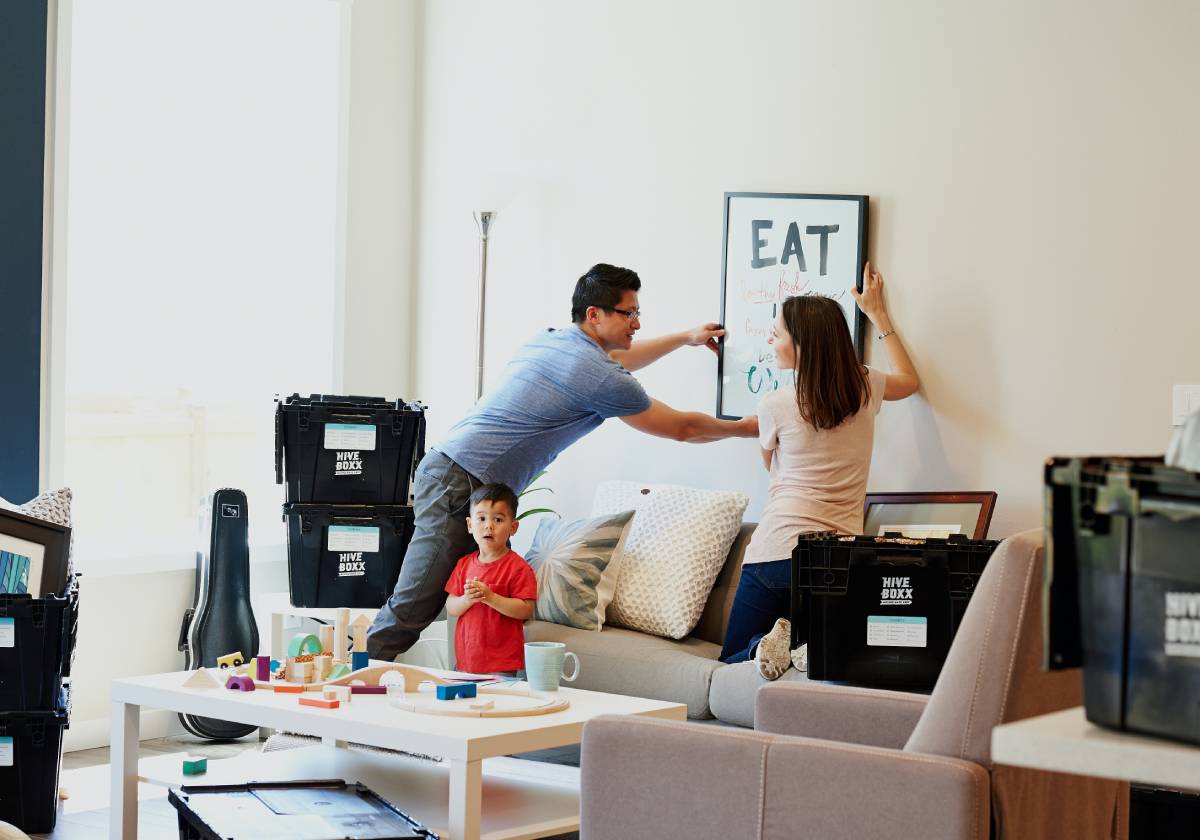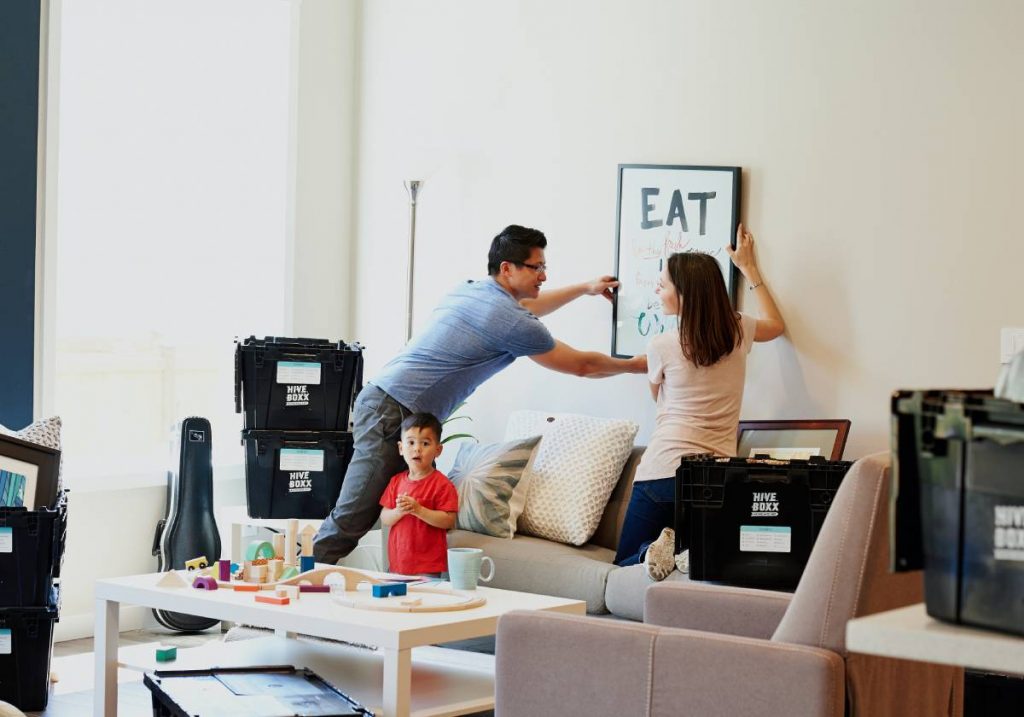 There is a lot to be gained by relocating to a different part of the country, particularly knowing more about yourself and other cultures and societies. Maybe for new job opportunities or just for a change; most people find it ideal for moving across the country. And why not? The world is filled with magical places, and moving to these places will add magic to your life.
But here is the thing with relocating to a different part of the country; it is a hell of a ride and a bit expensive! Yes, that's the first thing that comes to mind whenever we move across the country. So, if you have decided to move away from your city and looking for the cheapest possible way to do it, you have come to the right place!
Remember that even the cheapest way would cost you around thousands of dollars. Considering the average cost of hiring a moving company for an interstate move is around $4,890 (based on a load of 7,500 pounds and a distance of 1,000 miles). But the good thing is that we have figured out a few steps that you can employ to make a move more affordable.
See Also: Tips for Moving Across Town
Sell Unwanted Stuff
If you are one of those people who love to live a minimalistic life, this might be a perfect time to sell them. Try to sell things that are of no use. By selling the unwanted stuff, you can make good money which will eventually help you with your move. This will also reduce the number of items you need to pack for your move lowering the efforts and shipping cost.
Selling items online is now easier than ever, thanks to online marketplaces like Craigslist, Facebook, eBay, Nextdoor.com, and Amazon. You could hold a yard sale or rent a booth at a local flea market if you have the patience and time. If not, then you can always sell items online.
Remember that mobile apps like OfferUp and LetGo are excellent for selling items before relocating quickly. Consider specialty stores as well. For example, if you have good condition old clothes, you can sell them to websites like Buffalo Exchange or even nearby clothing stores in your area.
Also Read: How to Start Packing to Move
Rent a Portable Container
Another way to save money while moving across the country is renting a portable container. For various reasons, trying to rent a portable moving container is a better option than hiring full-service movers.
The cost of renting a container will be determined by the length of time you need to have it and the size of the container. For starters, renting a portable moving container is significantly less expensive than getting a professional transport company. The second thing is that portable moving containers can be used as storage containers both before and after the relocation.
Looking to rent a portable moving container for a big move will typically cost between $2,000 and $3,000 per month. When you make a comparison to the professional cross-country moving company, which will most likely charge around $5,000 per month, you can see the difference.
All you have to do to move using a moving container is load your packed boxes and personal possessions, and the container organization will do the rest. PODS, ABF's U-Pack ReloCubes, Go Mini's, U-U-Boxes, Haul's, and 1-800-PACK-RAT are a few popular moving container companies.
Also Read: How Much Does it Cost to Hire a Moving Truck?
Find Free Moving Boxes
Now that we have talked about packing let's look at where we can find moving boxes. Moving boxes are easily available in nearby stores, but if you want to do moving affordably or probably smartly, you can get these boxes for free! We have a whole article on Where to Find Free Moving Boxes; you can go and refer to it.
This entails looking for used boxes, packing paper, and packing tape at local retailers, online marketplaces, and community groups. Craigslist, local liquor stores, U-Haul Box Exchange, Nextdoor.com, bookstores, friends and neighbors, offices, recycling drop-off points, grocery stores, Freecycle, local schools, and big-box retailers are good places to look for free moving supplies. It is also recommended to ask friends and family if any unused boxes are lying around.
Rent a Moving Truck
Renting a truck and moving is probably the cheapest way to move across the country. Try renting a moving truck from a credible truck rental company if you are willing to drive across the country.
You will most likely save big bucks by opting for a do-it-yourself move. A truck rental expense typically includes a set rate, fuel costs, and additional insurance costs. However, keep in mind that these rental trucks do not get good gas mileage. The average rental truck only seems to get about 10 mpg.
Let us look at what things to be concerned about while renting a moving truck.
Delivery time: Because you are in charge of driving, renting a truck is the most reliable and typically speediest way to ship goods across the country.
Storage options: Typically, truck rental companies will only allow renting the truck for 9-12 days. When renting a truck, the only storage option is to rent a local storage unit and offload everything into it.
Insurance: Rental truck companies also cover car crashes and catastrophic events such as lightning strikes or floods. Although, damage that occurs while the item is in transit, such as a scratched dressing table or a crushed box, is not covered.
Convenience: If you can have a friend or a second driver to drive for you, then driving a truck 2,700 miles across the country is the most inconvenient option for moving.
Also Read: How Much Do Movers Cost Per Hour?
Ship Your Stuff
If you plan to move across the continent, shipping your stuff might be the best option for you. Of course, you cannot drive that far with your belongings. Also, if you don't have much to move, shipping will be a viable option for you.
Yes, it will cost you a bit, but it is a lot cheaper if you compare it with the ground service option provided by the major moving companies. It might make sense to ship some of your belongings and travel the rest yourself in a moving truck. It is convenient, quick, and saves money and effort. There are also shipping enterprises that will ship large items for a modest charge. Furthermore, with the help of USPS, FedEx, and UPS, you can ship larger items online through multiple providers such as uShip.com.
Hire Moving Labour
Moving everything on your own might sound like a big money saver but is very challenging. At some point, you might also feel like it's an impossible task to do. So, it's better to hire moving labor for your help.
If you have decided to hire someone to assist you with loading and unloading your truck rental, there are many choices for hiring a full-service moving organization for moving labor. HireAHelper and College Hunks Hauling Junk and Moving are two labor-only options available.
These facilities may also include junk removal, donation pickups, and packing assistance. You can also look into Moving Help, an online platform that will assist you in searching for and locating local moving services in the region. You will most likely save a lot of money by hiring a labor-only moving company rather than a full-service company.
Also Read: How to Hire a Moving Company?
Ask for the Help from Friends and Family
If you're looking for the cheapest way to relocate across the country, then probably this is the one. Of course, rather than hiring moving labor, you can always invite a friend or a family member for assistance. You may, however, have to work around other people's schedules, and you may wish to repay your friends in another way, maybe with pizza, wine, or a gift card.
Move During Off-Season
If you can, try to move during the off-season. The rates are lower, and more options are available to you during this season. The peak moving season lasts from May to September. Because of the increased demand, moves usually cost more during this season, and you may not have many choices for the specific day of the week you want a pickup and delivery.
Also Read: When is the Peak Moving Season
Believe it or not, the timing of your move has a significant effect on the price of your move. By avoiding peak moving days and times, you may be able to save money on truck renting, moving companies, and other services. Remember, weekends, the months between Memorial Day and Labor Day, and the first and last weeks of the month are all peak moving dates to avoid if possible. The target for a mid-day, mid-month move between October and April.
Also Read: Best Tips for Moving During the Winters
Use a Freight Trailer
Using freight shipping to move coast-to-coast is the best and probably the cheapest way to haul your worldly goods across the country instead of moving company. How this all works is that a freight moving trailer company will deliver a sizable trailer (28 ft.) and offer you three days to stack it. After three days, the company person will come to pick it up and transport it to your new residence. Yes, it's that simple.
For making you more understand, let us break down the process:
Affordability: For small or we can say 1–2-bedroom cross-country moves, freight is often a more cost-effective option than renting a truck. Freight is a viable substitute to hiring an interstate mover for a two-bedroom home or even a larger move.
Delivery time: One of the most significant advantages of freight is shipping items quickly and accurately. Cross-country shipping takes 8-12 days.
Storage options: If you only require storage for 3-4 months, freight companies are also a good choice. Long-term storage is usually prohibitively expensive or may be unavailable.
Insurance: Freight companies cover accidents and major disasters such as lightning and storms. Damage caused by "in-transit" or poor packing is mostly not covered.
Few Bonus Tips to Cut on a Long Distance Moving
Donate large items that you no longer need in your new home – Heavier things, such as heavy furniture, beds, and exercise equipment, require more space in the truck and may necessitate using a larger, costlier truck to transport. Because many long-distance movers charge by weight, it's worthwhile to get rid of these items before you start moving. Moving these items may cost more than simply repurchasing them after the relocation.
If you're going to ship expensive items, get insurance. While moving insurance isn't cheap upfront, it may save you money in the future. This is particularly true if you intend to transport many precious and costly items.
Inquire about deductibles or discounts– When speaking with your moving organization about insurance, be sure to inquire about deductibles or any discounts are available. Deductibles are paid out of pocket by the customer before the moving organization is compelled to pay any insurance payout. Before paying an insurance claim, some movers charge a deductible. For example, if the deductible is $500 and the movers damage something worth less than $500, you may have to pay to repair it out of your pocket.
Also, many moving providers offer year-round discounts. Many of these price reductions are earned through membership in organizations such as the military or AAA. However, there are numerous other opportunities that you may be eligible for. Some businesses may even allow you to stack discounts for even more savings. As a result, it's a good idea to ask questions and shop around for the optimal solution for you.
See Also: The Cheapest Way to Move Locally
Conclusion
These were some of our tips on how you can move across the country affordably. There are many possibilities to cut down the price and save money by planning to move smartly. Keep in mind that don't just try to save money everywhere while moving; sometimes, you also have to prioritize your health and mental peace too.
Also Read: Moving Day Safety Tips to Avoid Injuries
FAQ's
How much should a cross-country move cost?
The estimated price of a cross-country move can range from $1,500 to $6,000, depending on the company's moving services. At times, cross-country relocation can be even more costly, ranging from $2,000 to $8,000.
How do I ship my belongings across the country?
Six ways to ship large boxes across the country:
1. United States Postal Service (USPS)
2. Courier shipping (UPS®, FedEx®)
3. Rent a truck and move.
4. Hire professional movers.
5. Rideshare or peer-to-peer shipping.
6. Consolidated freight.
Is there a checklist for moving?
Ensure all of the necessary things and suitcases that you intend to bring with you. You will have to make one for yourself a day before you move. The Checklist should include your first week's necessities, such as pajamas, toiletries, clothing, shoes, medications, pet and baby supplies, and any important papers or valuables.
How do you move across the country without a job?
It won't be easy to move and stay across the country without any income source. If you have at least 4-5 months of saving, you can plan to move across the country but for a limited time. You can also stay with your friends and family members.
How far in advance should you plan a cross-country move?
Ideally, it would be best if you began prepping and planning eight weeks before your move. This will allow you more than enough time to complete the steps necessary for moving. It will also make you feel much calmer and more level-headed throughout the moving process.
Enter your information
Almost done!
Enter your information to view your quote.
Your information is safe with us. By using this service, you agree to receive email communications solely regarding your relocation process