Best Tips for Moving During the Winters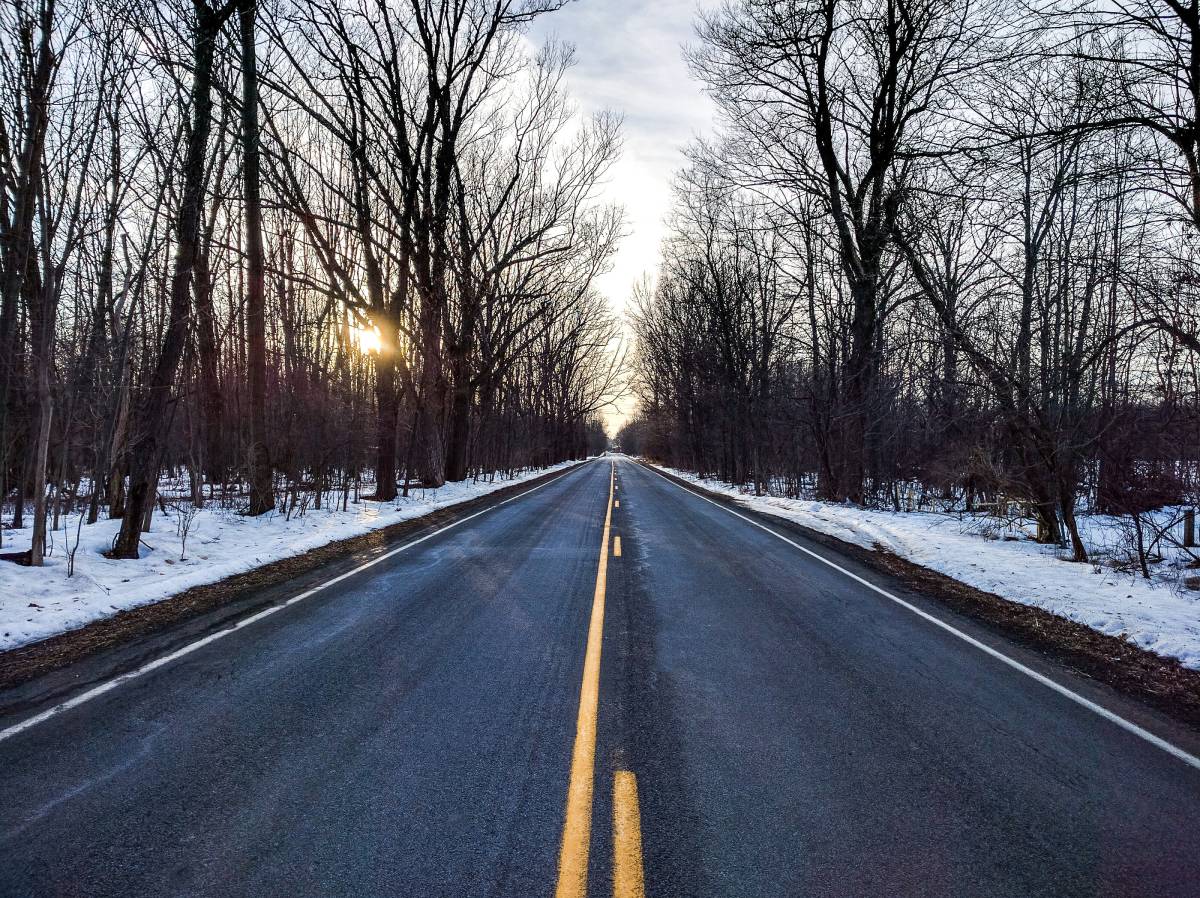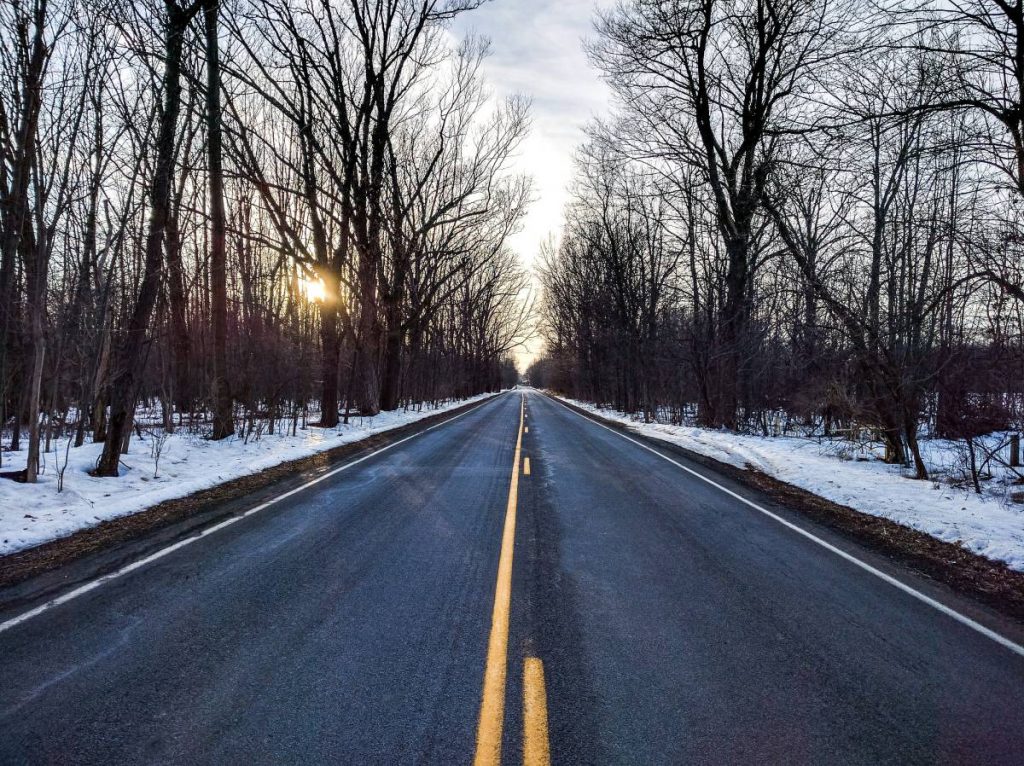 Moving is a stressful process as it is, and it can be even tougher if you choose to move during the winters. The snow-covered ground and the freezing temperatures bring in a different set of challenges. Moving things around is difficult and the winter days are short, leaving you to get fewer things done in very little time. Having said that, you would be surprised to know that you can get some amazing deals on moving companies as it is the off-season for moving!
If you're looking to move during the winter, whether for a discount or out of force, you need to be prepared for the challenge. Read up on some of the best tips for moving during the winters that will help you during the entire process.
Planning In Advance Is Important
When planning a move during the winters, you need to be prepared in advance. Days are shorter in winters, and if you don't make any concrete plans, it's more likely that you will fail to get things done in time. Depending on your location, can get dark as early as 4 in the evening. This cuts short your daylight hours, during which you ideally need to wrap up tasks like creating your inventory and gathering packing supplies.
Don't wait until the very last moment to pack your belongings. The faster you start preparing for the move, the easier it will get for you on the day of the move. You won't have any last moment panicking and around-the-house sprints. You will get to sort things out and stay put when it's time to move, leaving you as calm as possible.
Also Read: How To Create A Moving Checklist
Be Prepared To Have Flexible Timing
You need to make realistic decisions and plans now that you are moving during the winter. The weather might take a turn and you might have to change or cancel your move altogether. Delays and cancellations during winters are a common occurrence. You need to be flexible in such cases and be prepared for all kinds of situations and weather.
One way to go about it is keeping an eye on the forecast for the upcoming weeks and planning a move around the time when the weather suits you best. The second thing to keep in mind here is, having a conversation with your moving company about any kinds of delays and cancellations. This will help you figure out a backup plan in case things don't work out the way you wanted.
Keeping your movers in contact is a great way to manage your moving day. It helps them stay informed and prepared when such situations arrive. This will save both you and the movers some effort and time.
See also: Moving in the Winter – Useful Tips and Advice
Staying Organised Is A Bonus
In most cases, it is always best to stay organized and make a checklist of things you will need during the move, your travel, and once you get to your new house. But this becomes that much more essential when you're traveling during winter. Make spreadsheets listing down all the minute details that you think you need to remember and are important. Tick things off the lists once you are done with those chores and take baby steps.
You do not have to rush through your chores. Give yourself the time to get to packing and organizing the house. There is a lot to do – making an inventory, packing your belongings, cleaning the house, getting your bags packed, organizing the whole move with movers, and much more. A to-do list will be the most helpful to make life easy for you.
Hire A Babysitter
If you are going to be moving with children, it will be an added job at hand. Taking care of your children while also packing your belongings is not an ideal situation to be in, least of all when moving during winter. To ensure you are able to pack and get ready for the move, hiring a babysitter is an ideal option. You can ask your friends or family to watch your children while you take care of all the moving chores. This way you manage both and save time.
Shield Your Belongings From The Weather
You obviously pack your belongings to safeguard them from breaking or getting damaged. But during winters, you need to be extra careful about how to wrap and store your expensive crockery, dishware, and glass materials. These things are sensitive towards winter temperatures and need to be kept safe since the cold can cause them to go brittle or even break. Use wrapping blankets or use a double coat of bubble paper or wrapping paper. Tape it all well and conceal it all in a big cushion-layered box.
Additionally, you might also want to handle and pack all of your electronics with utmost care. Just like glass, electronics need some extra protection from the winters. So, have a separate box for your electronics. Wrap them up in bubble wrap and blankets to make sure they are kept safe and as warm as possible. Consider carrying these belongings with you in your truck or car. It will just be an extra safety precaution that you might want to take just in case the temperatures dip.
Use some waterproof packaging to ensure that the boxes you use to pack your items do not get damaged. It could just be raining or snowing during your move, and you must be prepared for any conditions.
Clear Walkways
One important thing to do for any move, particularly one during winter, is to keep clear walkways for the movers. This includes keeping major pathways completely uncluttered not just in the house, but also in front of your house. This helps movers move things in and out of your house easily and efficiently, saving you time. If it happens to snow, you need to use a shovel to clear it out and make enough room for the movers to shift boxes to the moving truck conveniently.
Keep cleaning the walkways time and again, and also get rid of any water that gets collected outside. It could easily freeze to ice and with movers walking back and forth carrying your furniture, you don't want anyone slipping and falling over. These are some important steps that help you stay efficient, avoid troubles, and keep you on time.
Cover Your House Floors
When moving day arrives, you and the movers will be running in and out of your house multiple times. You'll be getting moisture in your house along with water and dirt. If you want to shield your floors and carpet, you need to cover the floors with a plastic tarp. Cleaning the floors time and again is not a feasible option at the moment and you will only keep making a mess out of it all. A simple plastic tarp will do the job and cleaning it after is an easy job. Just ensure you fix it down firmly so it doesn't slip.
Also See: How to Protect Carpet from Movers
Confirm Your Plan With Movers
Once you have planned out your move, do not forget to crosscheck all of the details with your movers. Winters are unpredictable and you don't want your movers to cancel on you at the last minute. Ask them for any suggestions and tips for the move. Since they have the experience, they might be able to give you some insights into what you can do and how you can plan things.
Share any of your concerns with the movers. Feel free to have conversations about any queries you have about their services on the day or how they would be handling the move. Ensure you ask them about cancellation policies and whether they have any policies regarding bad weather affecting a move. It will only help you manage and work things out together as a team.
Prepare Your Car For The Move
Moving long distances during the winters means having a vehicle that is prepared for the weather. Get your car serviced, get it oiled for the move, and make sure you're carrying spare tires. A full service is ideal as you don't want to risk anything, least of all a breakdown on moving day in the winter. You want to make sure that your car is in good condition to be able to handle a drive during winter.
Also Read: How to Use Moving Straps
Pack An Emergency Kit And Food
Pack an emergency kit that has your warm materials like sweaters, blankets, hats, gloves, etc. Just in case you need to warm up during your travel, you have some basics with you. Also, add some first aid materials into a kit to be prepared for every outcome.
Lastly, don't forget to pack some warm food with you. This will allow you to take some short breaks along the way without having to stop at gas stations or eateries for food. When driving in the winter, you need to be prepared for everything.
Account For Extra Travel Time
Driving on roads during winters when they are covered in snow is not the safest, and it also takes longer to drive and get to your destination in time. So, account for a few extra hours when calculating the estimated timings. Drive slowly and safely to get to your new house in time and be prepared.
In the rare event that the movers have reached before you and are waiting at your new house ready to unload, keep in touch with them. Let them know the schedule and inform them of any delay that will be caused along the way.
Plan out your routes and stops prior to the moving day. And, always have a backup route just in case your original plan does not work out as planned. There's a possibility that some roads may be blocked due to snow or there could be traffic too. All of these things may cause delays and changes in plans.
Set Up Your New Home
Just like you would get your old house cleaned and ready to be handed over, you need to get your new one prepared for you. You don't want your floors getting scratched or dirty, which is why you should cover the floors with a plastic tarp just like you did with your old one. Using a tarp is the best way to keep your floor clean as you can just throw away the tarp once you are done.
There is a chance that your boxes may get wet or dirty along the way. Having some spare towels and dusters around can help you clean the mess. It will also prevent any moisture from entering your house.
Also, another important thing to note is to inform your utility provider to turn on the services a day prior to your move. You can ask them to start the heating so that the house is warmed up for you and you don't deal with freezing temperatures once you get to your new house.
You can also get a few things checked around the house to ensure that it is safe for you and your family to live in. You can check the furnace filters, gutters, and pipes to see if they are cleaned. If not, get some help and get that sorted out for you.
See Also: Moving to a Cold State – A Detailed Guide
Some other things to keep in mind are-
Get water pipes insulated
Check if carbon monoxide detectors are working
Check batteries in smoke detectors
Keeping a check on these things will ensure that your move is smooth and you are going to live in a healthy environment and a safe home as well.
Also Read: Moving to a New City – Tips and Advice
Final Thoughts
Moving during winters is an extensive and overwhelming process that needs to be well-thought and planned out. To make sure you have smooth sailing all the way, planning, staying organized, and following all the above-mentioned tips will be of utmost help. You will need help along the way and hiring a moving company is the best way to go about it. They will offer you extensive help that will make you breeze through the moving process.
With the help of good moves and some easy tips and precautions, you are bound to have a good move. So take care of yourself and have a safe moving day!
Also Read: When is the Peak Moving Season
FAQs On Best Tips For Moving During The Winters
Is It Hard To Move During The Winters?
Moving in winter is definitely much harder than moving in summer. The dampness, snow, and ice on the ground, and the freezing temperatures make it difficult to move your things to the truck. It is also a bit risky to travel during this time because of snowfall, sleet, and storms.
See Also: Tips for Moving in the Snow
What If It Snows On A Moving Day?
Winters are unpredictable and it is common to experience snowfall or rain during your moving day in regions that receive them. You can use some waterproof packaging to wrap up all of your boxes and transport them into the truck. Additionally, if things get worse, you can just delay the move by a few hours or a day until the weather clears up for you.
Do Movers Move In The Snow?
This is a conversation you must have with your moving company in advance. They will help give you an idea of how they approach the situation and the precautions they take. Most movers do move your belongings on the days it snows unless a blizzard or some other hazard shows up.
Enter your information
Almost done!
Enter your information to view your quote.
Your information is safe with us. By using this service, you agree to receive email communications solely regarding your relocation process