Moving From Florida To Tennessee – A Detailed Guide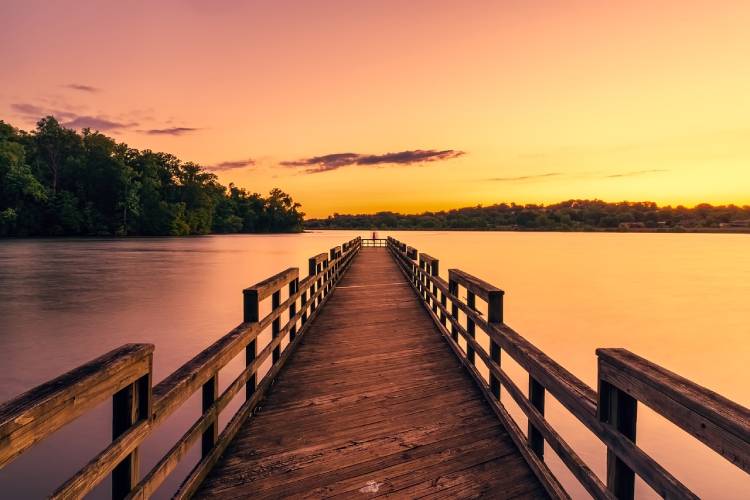 Beach, sun, sand… Living in Florida can get a bit monotonous after a point. If you need an escape from the beach life of Florida, Tennessee may be the state to move to. Being an inland state, Tennessee has a different vibe altogether. The state is hustling and bustling with ample things to do, and you'll be engaged in enjoying country music, Memphis-style barbeque, along with the natural beauty of the city. But that's not all, there's more to Tennessee that you need to know before you make any hasty decisions about moving there.
To give you a better look at what a move from Florida to Tennessee would be like and what Tennessee has to offer you compared to Florida, we've compiled a comprehensive guide. Read on!
Weather
The weather in both states is very different from one another. Where Florida has hot and humid weather almost all year long, Tennessee has mild weather which makes it an ideal place to live in. Moving from Florida to Tennessee means you don't have to deal with the harsh summers anymore.
The summer temperatures in Florida are high and range anywhere between 80°F and 95°F. At times during the months of July, the temperature rises to as high as 100°F. In Tennessee, summers are comparatively not as hot, and you get to enjoy the outdoors without risking heatstroke. The summer temperature in Tennessee ranges from 70°F to 89°F.
The state has an array of country music events that take place during the summers. So you're more likely to be spending your summers hopping from one music event to another rather than making best friends with your AC.
When it comes to winter, it's mild in both states with Florida having no snowfall and Tennessee with barely even 5 inches of snowfall per year. In Florida, the winter temperatures are between 49°F to 60°F. In Tennessee, the winter temperature can go as low as 23°F.
Cost Of Living
No matter whether you're moving to a new city or a new state, one of the important factors you consider is the cost of living. From utility bills to renting expenses, there are a few things that you need to look at before you move. You're in for good news if you're moving from Florida to Tennessee since the cost of living in Tennessee is 7.6% less expensive than in Florida. Let's have a look at the expenses in both states.
See Also: Hidden Moving Costs and Expenses
Buying A House
When it comes to buying a house, Tennessee is much more affordable than Florida. The real estate in Tennessee is on the lower end of the scale. So, if you're planning on buying a house, Tennessee has a better market for it.
The table below will give you a better idea of the difference in the median home values in Florida and Tennessee with data from Zillow.
| | | |
| --- | --- | --- |
| | Florida | Tennessee |
| Median Home Value | $356,345 | $277,815 |
Renting A House
The rental market in Tennessee is lower than the national average and that in Florida is just on par with the national average. The rentals in Florida are priced at a much higher rate compared to Tennessee. So renting out a place in Tennessee will be a bit easy on the pocket.
Here's a breakdown of what different-sized apartments in each state would ideally cost you.
| | | | |
| --- | --- | --- | --- |
| | 1 Bedroom | 2 Bedroom | 3 Bedroom |
| Tennessee | $789 | $935 | $1,228 |
| Florida | $1,112 | $1,297 | $1,698 |
Taxes
Both Florida and Tennessee are among the 9 states in the country to not impose any income tax on their residents. So in this category of taxes, you'd not see any financial differences.
The sales tax in Tennessee is 7% which is 1% higher than the sales tax in Florida. These sales tax rates in both states are higher than the national average. But when you compare them with one another, the difference is not that much so it won't make such a big difference anyway.
The property tax in both states is also not very high and is almost on par with the national average. In Florida, the property tax is 0.83% while in Tennessee it is 0.71%. This yet again is a minor difference that should not account for a huge amount.
Expenses
The basic utility bill in Tennessee costs you around $123.30 on a monthly basis. The same expenses in Florida cost you about $157 on a monthly basis. These prices may differ depending on your usage and the city you reside in. But for the most part, the utility bill in Tennessee is going to be affordable compared to Florida.
If you talk about the everyday expenses on food, Tennessee is much cheaper compared to Florida. For instance, a carton of eggs costs around $1.70 while in Florida they cost $2.40.
The one place where Tennessee's low rates reverse themselves is healthcare, but thankfully, the difference is minor. The healthcare expenses in Tennessee are priced higher than the national average and the same in Florida is priced lower than the national average. On a yearly basis, an individual spends about $4,925 on healthcare expenses in Tennessee. In Florida, healthcare expenses for an individual are $4,213 per year.
Crime Rate
When it comes to crime rates in the states, Tennessee ranks higher than the national average while Florida ranks lower than the national average. Both the property and violent crime rates in Tennessee are higher than the national average and the state has struggled to get the crimes under control. The crime rates are somewhat of a dampener to the cheaper rates that Tennessee offers, but overall, they're not all that bad.
NeighborhoodScout reports a violent crime rate of 6.90 per 1,000 residents in Tennessee, which is higher than the national average of 4. Florida, on the other hand, has a violent crime rate of 3.87 which is a little below the national average. Living in Tennessee, 1 in 168 people is likely to be a victim of a violent crime.
The property crime rate in Tennessee is 24.84 and in Florida is 17.85 according to Neighborhoodscout. Both these rates compared to the national average of 19 show that Tennessee has a higher rate while Florida has a lower rate. You have a 1 in 40 chance of being a victim of burglary or theft in Tennessee.
Economy And Employment Opportunities
The economy of Tennessee took a hit during the pandemic. The economy stalled for a year but then it did take off within the next year itself. $421,086.3 million was the GDP of Tennessee in 2021 according to Fred.stlouisfed. This GDP has been a good incline from the low GDP that the state experienced during the pandemic years. This shows that Tennessee is slowly picking up the pace and getting back in the economic growth rate.
Agriculture, manufacturing, construction, healthcare, transportation, tourism, education, automotive, music and entertainment, and professional and business services are some of the top-rated industries in Tennessee. These industries have been strong contributors to the economic growth in the state. Besides, they have also resulted in increased job opportunities.
3.4% is the unemployment in Tennessee as of 2022 which has reduced by a great margin since 2020. The increased employment opportunities have also resulted in professionals flying to the state for a shot at a good job. The average median salary of an individual in Tennessee is $60,636.
If you're looking for a job, you'd want to look into some of the top employers in the state. Tennessee has a number of companies that provide job opportunities to professionals and fresh graduates as well. Some companies that you can look out for are Eastman Chemical Co., Babcock & Wilcox, Covenant Transportation Group, Southern Tennessee Medical Center, Gaylord Entertainment Company, Davidson Hotels & Resorts, Nissan North America, McKee Foods, Baptist Memorial, and Lockheed Martin.
Education
When it comes to education, Tennessee is known for its higher education. But its primary levels of education don't have much of a good reputation. In recent years, Tennessee has introduced the Tennessee Promise Program. Under this program, the state provides high school graduates with scholarships to study in the community colleges in the state.
The education in Florida is comparatively much better. Both the primary and higher education in the state has a good reputation and the state is also home to some of the best universities and school districts. But, Tennessee doesn't fall behind when it comes to top-notch universities and colleges, so you needn't worry if you have a college-going teen on your hands.
Let's have a look at some of the top school districts and some of the best universities in Tennessee:
School Districts
Putnam County School District, Cookeville
Johnson City Schools, Johnson City
Rutherford County Schools, Murfreesboro
Germantown School District, Germantown
Alcoa City Schools, Alcoa
Universities
Rhodes College, Memphis
Vanderbilt University, Nashville
Welch College, Gallatin
Tennessee Wesleyan University, Athens
Belmont University, Belmont
See Also: How to Find a Good School When Moving
Traffic And Transportation
The transportation system in Tennessee is quite well managed by the authorities. Every county and city within the state has a relatively efficient transportation system. Tennessee currently has more than 1,000 miles of interstate highways, making roads a good way to get across the state.
Tennessee has its fair share of airports, of which Nashville International Airport (BNA), Memphis International Airport (MEM), and McGhee Tyson Airport (TYS) are major names. These airports ensure you have no trouble flying domestically and internationally as well.
The cities are also well connected by bus routes, and there are several that wind their way across the state. The traffic in the state can be a bit tricky to get around in some cities, particularly during peak hours.
Other than that, the transportation system in each major city is largely well managed and affordable as well. But, if you want to reach your destination in time, having a car would be recommended.
See Also: Largest Cities in Tennessee
Best Places To Live In Tennessee
Memphis
Memphis is a cosmopolitan city in Tennessee known for its rock-n-roll music culture. The people and environment here are laid back and easygoing. It's a very low-key city that has the amenities of a big city with a combination and lifestyle of a small town, which gives you the best of both worlds. It's one of the reasons why this city is popular amongst families and retired couples. You'll always have something to engage yourself in when living in Memphis.
Population: 650,984
Median Home Value: $142,728
Annual Median Household Income: $41,225
Monthly Median Rent: $1,000
See Also: What Salary Do You Need to Live in Memphis?
Brentwood
Brentwood is considered to be one of the best places to live in Tennessee. The city is quite close to other major cities which makes intercity transit very convenient. Additionally, it also has some great schools, parks, shopping centers, and a close-knit community. Raising children here is ideal as the city is very affluent as well. But the real estate in this city is skyrocketing and buying a property here can be very expensive.
Population: 43,438
Median Home Value: $1,102,400
Annual Median Household Income: $160,178
Monthly Median Rent: $1,729
Nashville
Nashville is the music city where country music is celebrated in every corner. Being the capital city of the state, it has a booming economy, job industry, education, and quality of life. The dynamic nightlife, music, delicious food, and abundance of opportunities in this city have attracted millennials to flock here. Besides, the overall experience of living here is just very appealing to most people. It's the most happening part of Tennessee for all the right reasons.
Population: 682,288
Median Home Value: $420,535
Annual Median Household Income: $70,265
Monthly Median Rent: $1,643
Murfreesboro
Murfreesboro is one of the best cities to live in the country and is also a very prominent historical city in the state. It is home to Middle Tennessee State University which makes it a popular place amongst college students. As mentioned earlier, it is a historically renowned city that was initially named Cannonsburgh which was later changed to Murfreesboro to honor Colonel Hardy Murfree. If you're looking for a city with quality higher education, Murfreesboro is one to consider.
Population: 163,287
Median Home Value: $396,996
Annual Median Household Income: $60,686
Monthly Median Rent: $1,397
Cost Of Moving From Florida To Tennessee
When you look at moving from one state to another, you're talking about moving your entire life. It's going to be a long and tedious process that needs to be planned ahead of time. Moving from Florida to Tennessee will take you almost half a day to drive and cover a long distance of over 718 miles. If you're looking at the moving costs, it may round up anywhere between $2,980 and $4,890. Obviously, these rates may differ depending on the size of your move and also the kind of services and movers you hire for help.
See Also: Best Moving Companies In Tennessee
Summing Up
Tennessee is a state steeped in history and hospitality, and has a lot in common with Florida but it's also so different at the same time. Both states are rich in culture, music, and heritage, but Tennessee has a thriving employment market, great universities, and a low cost of living compared to Florida. If you think that Tennessee can be the state that can offer you a better lifestyle and opportunities, it's a cue for you to move here.
FAQs On Moving From Florida To Tennessee
Is Tennessee A Good State To Live In?
Tennessee is a very good state to live in. The state is known for its immaculate music, delicious barbeque, low cost of living, affordable real estate market, job opportunities, and some of the best whiskey in the country.
Is It Cheaper To Live In Florida Or Tennessee?
Tennessee is a state with a cost of living lower than the national average, while Florida's cost of living is higher than the national average. This makes Tennessee an affordable state to live in compared to Florida.
How Much Would It Cost To Move From Florida To Tennessee?
On average, moving from Florida to Tennessee would cost you roughly between $2,980 and $4,890. This is not the definitive price range to follow as it may change depending on the kind and size of your move.
Enter your information
Almost done!
Enter your information to view your quote.
Your information is safe with us. By using this service, you agree to receive email communications solely regarding your relocation process