What Salary Do You Need to Live in Memphis?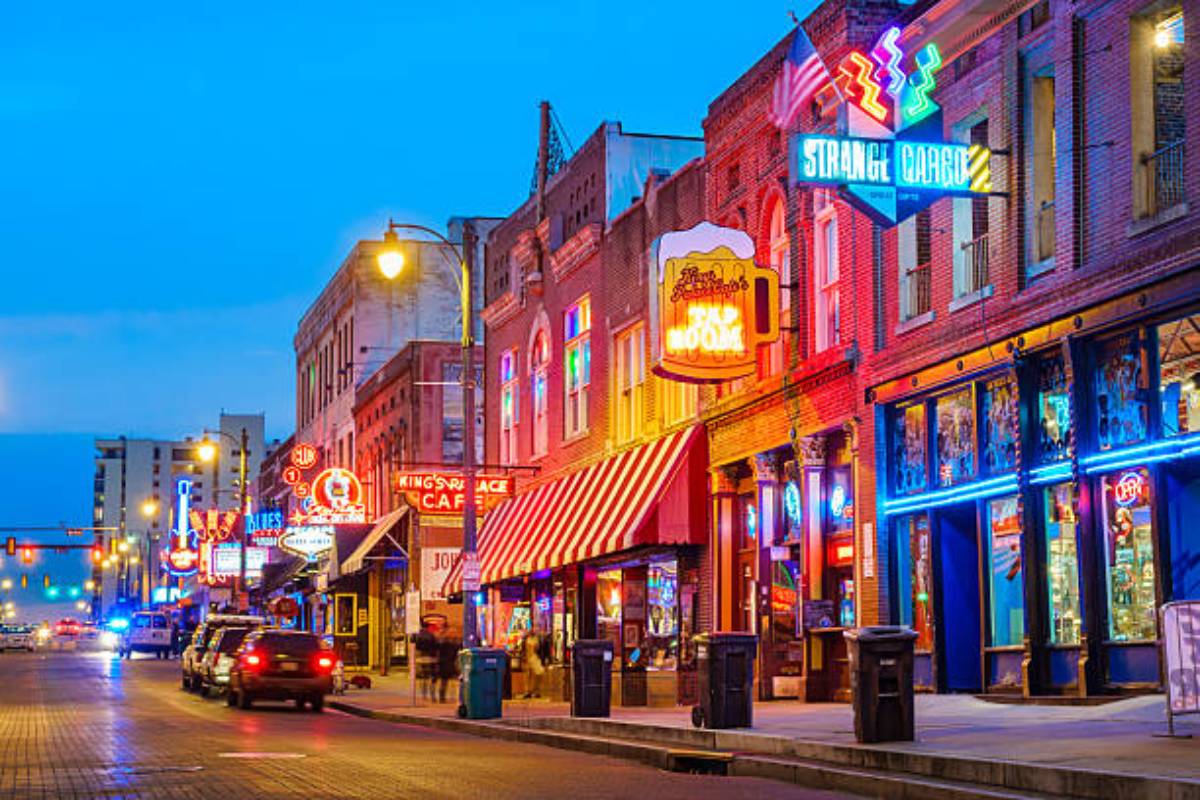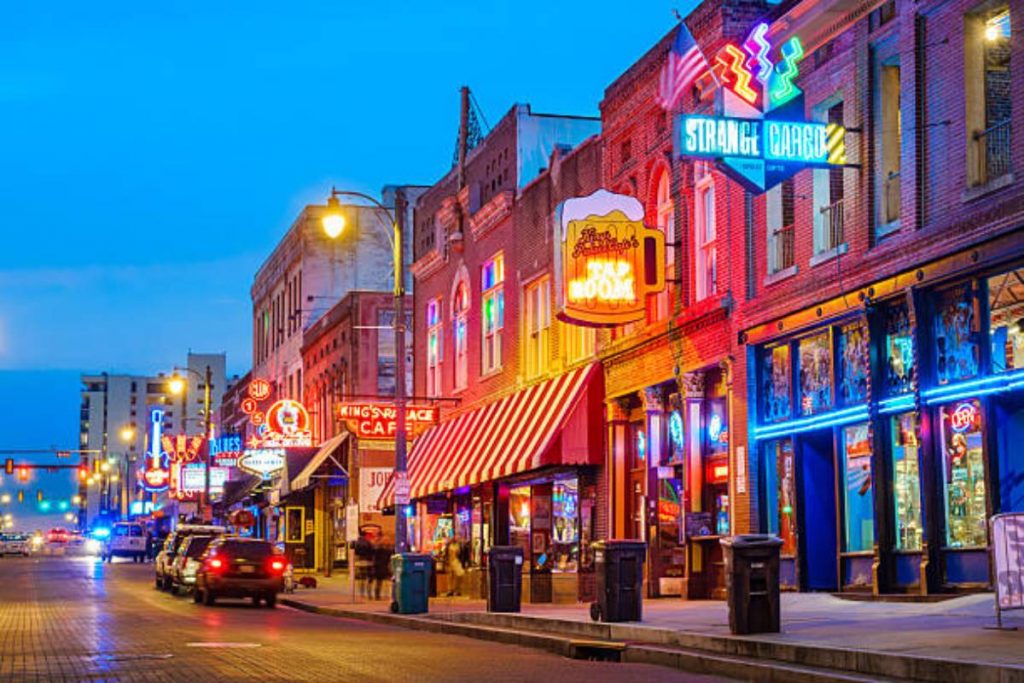 As the commercial capital of Tennessee, Memphis is located on the Mississippi River in the southwest corner of the state. It is home to a large number of businesses and industries and a growing population. The city is also home to several colleges and universities, including the University of Memphis. The city's economy is based on manufacturing, transportation, and logistics. However, tourism is also an important industry, and the city is home to several iconic attractions, including Graceland, the Memphis Zoo, and the National Civil Rights Museum. Memphis is an exciting place to live and work with its rich history and diverse culture.
If you're thinking of moving to Memphis, you'll need to know the average salary to budget accordingly. However, depending on your lifestyle and needs, your salary may vary. Read on for a breakdown of how much you'll need to make ends meet in The Bluff City.
Where Does Your Salary Go Living in Memphis?
Memphis is a great option for budget-minded individuals when it comes to city living. The cost of living in the city is relatively low compared to other major metropolitan areas, and plenty of affordable housing options are available.
When you factor in other essential expenses like food and transportation, it's no wonder that Memphis is often ranked as one of the most affordable cities in the country. There are some other vital expenses such as healthcare, childcare, entertainment, taxes, and utilities that you'll need to consider.
Costs of Real Estate in Memphis
Memphis's housing costs are 34% lower than the national average. The average price for a home in Memphis is $149,136. Renting is also an affordable option in The Bluff City, with the average cost of a one-bedroom apartment falling around $715 per month. If you're looking for something more luxurious, you can expect to pay more. However, no matter what your budget is, you should be able to find something that meets your needs.
The cost of real estate varies with a few factors, like location, type of property, availability of public transport, etc. The closer the proximity to the city, the pricier it gets. However, if you are looking for an affordable option, many suburbs in Memphis offer great value for your money.
Popular neighborhoods include:
• Central Gardens
• Annesdale Park historic district
• Vollintine Evergreen historic district
• Binghampton, Evergreen Historic District
• The Cooper-Young historic district
• Harbor Town, Victorian Village
• Alcy Ball Historic District
• High Point Terrace
• Fox Meadows
See Also: The Average Cost of a Moving Company
Cost of Transportation in Memphis
The cost of transportation in Memphis is relatively low, as an extensive public transit system serves the city. Transportation costs, such as bus fares and gas prices, are 11% lower than the national average.
The Memphis Area Transit Authority (MATA) operates a fleet of buses and trolleys covering all major city areas. A one-way fare on MATA costs $1. Remember that MATA does not sell a 7-day and a 31-day pass.
If you choose to drive, you'll need to factor in the cost of gasoline and parking. Memphis has some of the lowest gas prices in the country, so you won't have to break the bank to fill up your tank. You can expect to pay $4.15 per gallon for gas. Parking can be more expensive, depending on where you park. Many downtown parking garages charge $2-$3 per hour, and street parking is typical $1-$2 per hour.
Taxes in Memphis
Tennessee is a relatively friendly state for residents when it comes to taxes. The state has no personal income tax, which means that your paycheck will go further. The sales tax rate in Tennessee is also relatively low at 6%, and there are many exemptions for items like food and prescription drugs. Property taxes are also reasonable, with the average effective rate being 2.71%.
Taxes must be paid because they are the source of public revenue used for various development activities, infrastructure, and social welfare. If you're moving to Memphis from another state, it's important to know the different tax laws. Consult with a tax professional to ensure that you're taking advantage of all the deductions and credits you're entitled to.
Utilities in Memphis
Memphis is known for its many utilities, including water, electricity, gas, and telephone service. The city's utility companies are some of the most reliable in the country, and they provide service to a large number of customers. Utility prices are 3% higher than the national average in Memphis. The average energy bill in Memphis is $197 per month. If you want to save a bill of energy, try to use energy-efficient appliances and follow simple tips like turning off the lights when you leave a room.
Memphis is home to several water treatment plants which provide clean drinking water to residents. The city also has several power plants that generate electricity for homes and businesses. A local utility company provides gas service, and several private gas companies operate in the city.
Healthcare in Memphis
The cost of healthcare in Memphis is 15% lower than the national average. A routine doctor's visit may cost $93.88, without insurance, and between $10-$50 with insurance. There are many hospitals and clinics in the city and many private practices. Hospitals such as Methodist Le Bonheur Healthcare and Baptist Memorial Hospital offer patients a wide range of services.
Make sure that you have health insurance that covers you in an emergency. If you're moving to Memphis from another country, you'll need to get a new health insurance policy covering you in the United States. You can get health insurance through your employer, the government, or private companies.
See Also: Best Moving Companies In Memphis
Childcare in Memphis
Memphis is a great city for families. There are plenty of things to do, and the cost of living is relatively low. However, finding quality childcare can be a challenge. There are several factors to consider, including cost, location, and the type of care you need.
The hourly salary of a nanny or caregiver who cares for your children can vary greatly depending on their location, responsibilities, qualifications, and the type of care needed. The average cost of a Memphis, TN, child care provider is $12.45 per hour. You should expect to pay between $7.25 and $20 per hour for a nanny or caregiver who cares for your children.
Fortunately, a few childcare options in Memphis stand out from the rest. The Early Childhood Academy is one of the most popular choices for families. They offer a variety of programs for children of all ages, and their rates are very competitive. The staff is also experienced and highly qualified. Another great option is the Green Oaks Daycare Center. They provide high-quality care at an affordable price, and they have convenient locations throughout the city. Whichever option you choose, you can be confident that your child will be safe and well-cared.
See Also: How Can I Keep My Child In The Same School If I Move
Cost of Food in Memphis
The cost of food in Memphis is 9% lower than the national average. This figure will naturally vary based on the type of food you buy. A gallon of milk costs an average of $1.77, a dozen eggs cost $1.65, and a loaf of bread is $3.03.
There are a number of grocery stores and supermarkets in Memphis, including Kroger, Walmart, and Target. You can also find a number of local grocery stores, such as Piggly Wiggly and Memphis Farmers Market.
If you're looking for fresh, local produce, you'll want to check out one of the city's farmer's markets. The Memphis Farmers Market is open year-round, and it features a wide variety of vendors selling fresh fruits, vegetables, meat, and more. A meal at a casual restaurant could cost you $16, while a meal at a fast-food restaurant may cost $7.30. Some of the best restaurants in the city are Folk's Folly, The Second Line, and Huey's.
Miscellaneous Costs in Memphis
You may not be aware of several miscellaneous costs when moving to Memphis. One of the biggest potential expenses is entertainment and personal care.
Memphis is a great city for entertainment lovers. There are plenty of places to see live music, from world-famous venues like Graceland to smaller clubs and bars. The city also has a thriving theater scene with several award-winning productions. In addition, Memphis is home to dozens of museums, art galleries, and historic sites.
However, all this fun comes at a cost. Tickets to live shows and theater productions can be expensive, and many museums charge an admission fee. A simple movie ticket for two people can cost between $7.5 to $9. Gym membership is also relatively expensive, as most gyms in the city require a contract. You can expect to pay $37.71 monthly for your gym bills.
If you're planning a move to Memphis, consider the cost of entertainment and personal care when budgeting.
Understanding the Job Market in Memphis
The Memphis job market is thriving, with an unemployment rate of only 3.4%. Thanks to the city's diverse economy, there are plenty of opportunities for job seekers in various industries. The healthcare and education sectors are particularly strong, and the city is also home to a number of major corporations, including:
• FedEx Corp.
• Tennessee State Government
• United States Government
• Shelby County Schools
• Methodist Le Bonheur Healthcare
• The Kroger Co.
• Wal-Mart Stores Inc.
• Nike, Inc
• University of Memphis
• AutoZone
• International Paper
Whether you're looking for a new career or just starting, the Memphis job market offers something. With its affordable cost of living and vibrant culture, Memphis is an attractive option for job seekers looking to relocate. And with its central location and excellent transportation infrastructure, the city is also a great option for commuters.
How Much Should You Earn to Live Comfortably Well in Memphis?
The cost of living in Memphis is quite affordable, but it's still important to make sure you're earning a comfortable wage. Based on the cost of essentials like food, transportation, and housing, experts say that you would need to earn $66,000 to live comfortably in Memphis. Of course, this figure will vary depending on your circumstances, but it's a good starting point for budgeting purposes. If you want to live a lavish lifestyle in Memphis, you'll need to earn a much higher salary.
According to the U.S. Department of Labor, a single person must make $15.60 per hour. To feed two adults and one kid, one adult must earn $28.58 every hour if he is the sole earner. The expense of living for a family of two parents who both work and has two children is about $20.68 per hour.
Conclusion
Moving to Memphis can be a great decision for those looking for an affordable place to live with plenty of job opportunities. The city's cost of living is quite reasonable, and there are several ways to save money. However, it's important to make sure you're earning a comfortable wage, as the cost of essentials can add up. With a little planning and budgeting, you can enjoy all that Memphis offers without breaking the bank.
Frequently Asked Questions
What is the average cost of living in Memphis?
The cost of living in Memphis is low. In Memphis, the cost of living is 17% lower than the national average.
How much money do you need to live comfortably in Memphis?
You need to make a salary of at least $66,000 to live comfortably in Memphis.
What is the minimum wage in Memphis?
The minimum wage in Memphis is $7.25 per hour.
What is the poverty wage in Memphis?
The poverty wage for a single adult without dependents is $6.19 per hour. If only a single adult is working, the required hourly pay for two adults with one kid is $10.56. For two adults with two children, it's $6.37 if they're both working.
What are the best things to do in Memphis?
There are plenty of things to do in Memphis, from exploring the city's rich history to enjoying its vibrant culture. Some of the best things in Memphis include visiting the National Civil Rights Museum, touring Graceland, and taking a walk or bike ride through Overton Park. You can also find great food and nightlife in Memphis and plenty of opportunities for outdoor recreation. Whatever your interests, you're sure to find something to do in Memphis.
What is the Crime Rate in Memphis?
The crime rate in Memphis is high. The city's violent crime rate is 24.20 per 1000 people, and its property crime rate is 57.71 per 1000 people. However, these rates have been declining in recent years, and the city has made strides in improving public safety.
Enter your information
Almost done!
Enter your information to view your quote.
Your information is safe with us. By using this service, you agree to receive email communications solely regarding your relocation process