How Much Do Movers Cost Per Hour?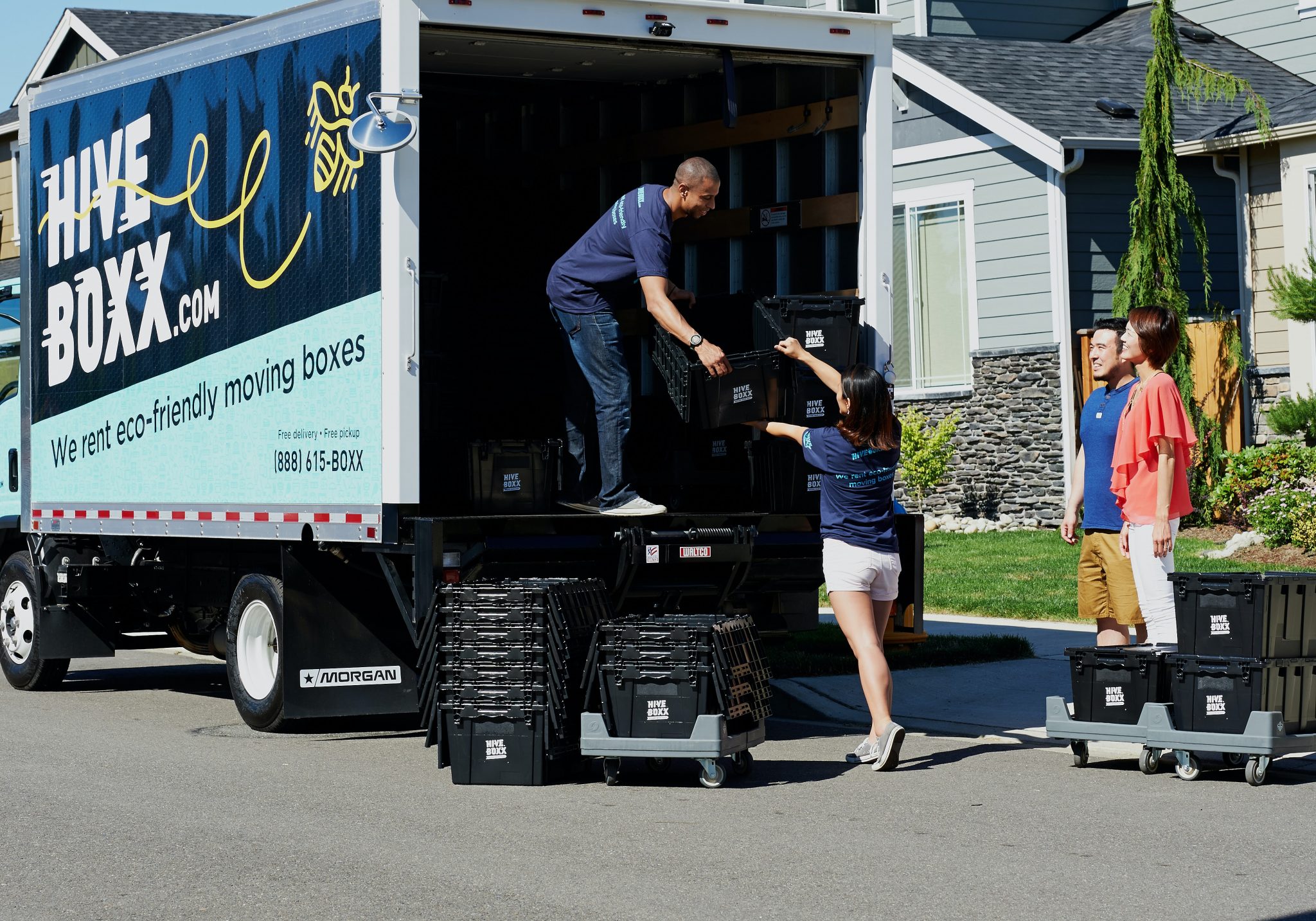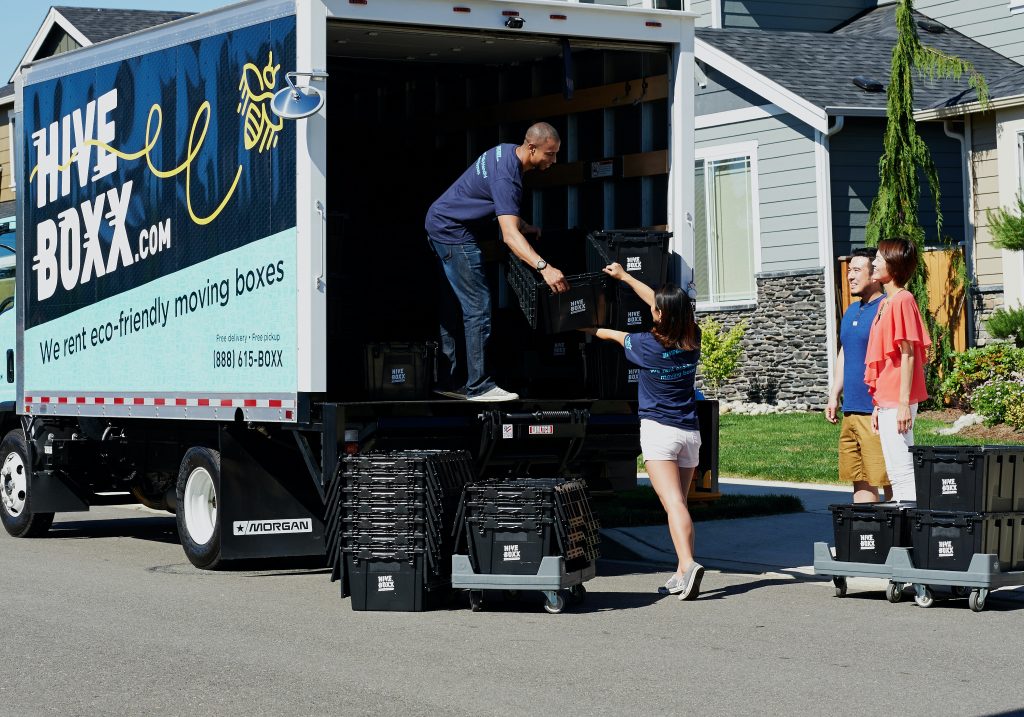 Get into the nitty-gritties of moving costs.
When you are preparing a budget for your move across town, state, or country, you have a lot of factors to keep in mind. Calculating a budget alone takes a lot of time and research. While this is a necessary process, it may not be in everyone's toolhouse to plan an entire move, procure all the moving supplies, equipment, and materials they need, rent equipment and vehicles, pack and unpack their belongings, loading and unload their cargo. So even though you may want to cut costs during the move, it is worth your while to save your energy and hire professional movers to take over.
Benefits of Hiring Movers
Hiring a moving company to help you relocate from one house to another is a good idea, especially if you do this yourself. While there are many hacks for a DIY move, and you could find ways to cut costs and get help from friends, a moving company takes the entire burden of this process off of your shoulders and carries it through efficiently. This is a big plus point if you are already overwhelmed with work assignments, personal health, or family issues. If you're still unsure about hiring movers, here are some benefits to make you reconsider.
You don't have to move a muscle: This is a big relief for professionals who are stuck with their 9 to 5 jobs, Monday through Friday. Imagine having to come back home after a grueling day of work and sitting with boxes, tape, and over a hundred items to pack. Hiring movers to handle everything gives you physical respite and free time to attend to other tasks related to the move or even have a social life.
No injuries: When you leave the packing, loading, unloading, and general handling to the experts, there is little to no room for injury, which is excellent. You aren't used to handling large appliances like refrigerators or washing machines. So you wouldn't know how to pack and move them, and in attempting to do so, you may injure yourself. Movers have the training, materials, and necessary equipment to ensure your large household items are moved safely and efficiently, without causing damage to the item or the house itself.
The move will go smoothly: Hiring movers to plan the move from start to finish will help move things along quicker. They already have their plans in place and come up with a timeline of different tasks to be completed, in conjunction with your timetable. Knowing that professionals manage the tasks, supervise the laborers, and stick to a schedule is likely to make the process move smoothly.
You can ensure your valuables: You have gained insurance for your valuables by investing in a moving company. Apart from the moving company taking responsibility for your belongings until they have been unpacked and settled into their new location, you can also opt for mover's insurance, which assesses and calculates the value of your possessions, and will ensure you are given that amount should anything happen to them.
Also Read: How Do I Make Sure Movers Won't Steal?
Packing supplies are provided: It can be a real hassle procuring all the different tools and materials you need to pack up your house. It would help if you had boxes of different sizes and packing tapes, ropes, cloths, labels and markers, moving equipment like dollies, and so on. Instead of hunting for all these items all over town, you can have the moving company provide all of these as part of your package.
You save on making multiple trips: The worst thing about moving long-distance is the amount of trips you'd have to make back and forth while moving your things, finding a new place to live in, doing a reconnaissance trip to scout for good neighborhoods, as well as jobs. These trips can be reduced with the help of a moving company since they will have enough containers, space, and manpower to carry out the move within a certain time frame without you having to drive back and forth.
Cost-effective: You don't realize the hidden costs of doing everything yourself in a massive move like this. They creep up when you stock up on packing supplies, renting equipment, and transport. They also hike up when you are looking for housing in the new city you are moving to. If you have any chronic health conditions, treatment will likely tighten your purse strings further. A moving company will charge an amount that isn't cheap, but the services they offer take a lot of work off of your hands, save you fuel (which searching for packing supplies), and give you extra time to do other things. That makes this a cost-effective investment.
You get extra time saved: At a time like moving, there are so many things to look over and tasks to complete in the time that you almost never get enough time to say goodbye, perhaps handover your work to another colleague, or catch a movie or eat your favorite meal at your favorite restaurant. With movers, you get that extra time to wrap things up and properly say goodbye to your old neighborhood, making a difference emotionally and mentally. 
Also Read: Is Hiring Movers Worth It
Average mover cost
Budgeting for a move can be an exhausting task but a necessary one. So when you are hiring a moving company, you need to be aware of what to expect. This way, you will allow a certain amount of funds just for the moving company and can adjust your expenses in other areas of your life. Understanding how moving companies charge will give you a clearer picture of how much you can afford and how much you'd instead do by yourself.
For a local move: A local move would mean you are either moving to another neighborhood in the same city or just down the road, a few blocks away. The mover cost per hour would depend on the distance between the pick-up and drop-off locations, as well as how much manpower you would require to carry out the entire process. On average, the hourly rate for movers in a local move ranges from $65 to $250.
For a long-distance move: Now, a long-distance move will be more expensive than a local one because this might involve traveling out of state and maybe even cross country. Depending on the number of workers assigned to help you, the size of your house, and the distance traveled, the hourly rate for a long-distance move would range between $920 and $15,000+. That's a lot of ground to cover, and therefore, a lot more fuel will be needed.
Additional costs to keep in mind: There are other costs to consider when hiring a mover. Apart from a distance, you will also be paying for packing supplies, any specialty items (like pianos or grandfather clocks), carrying fees (over stairs, in elevators, or long distances), storage, unpacking services, speedy delivery, tipping the movers and shuttle services.
Also Read: Average Cost of the Movers? | How Much Does it Cost to Move a House
Factors affecting mover cost
Several reasons moving companies charge as they do. Apart from the packages, additional services, and any rental equipment you choose, they also account for the number of hours the entire task has taken, how many people were needed to complete the job, how much fuel was consumed, and how far they needed to move your things. These are the factors that make up your moving cost. Understanding what affects your final bill amount will help you decide where to cut corners and invest your money correctly.
Size: The size of your house makes a difference in calculating mover cost. Packing up a 1-bedroom home will take considerably less time than a 4-bedroom house. It will also require fewer workers to pack up a smaller house, influencing your cost.
Also Read: How to find Out-of-State Movers for Small Loads
Location: Your mover cost is affected by the location you are hiring movers from, as well as the location you are planning to move to. Different states have different levels of availability of mover companies, which in turn means they will be priced differently.
Distance: How far away from your old home you are relocating impacts your final cost. From one city to another or across the country, a long-distance move will involve more time and more fuel, therefore more charges. A local move, say a few blocks down or the other end of the same city, would involve fewer hours and fuel, irrespective of the number of workers.
Extra stops: If you need to pick up items from multiple locations on your way to your new location, there will be extra charges. Making more than one stop increases the overall time spent moving.
Specialty items: There are extra fees for specialty items. These could include a grand piano, famous paintings, china, grandfather's clock, large flat-screen TVs, or antiques. They would require delicate handling, packing, and possibly more laborers to carry and load them onto the transport vehicle.
Conclusion
When the experts step in, you can rest assured the process will run as planned. Moving companies are in demand for the simple reason that they know what they're doing and can move your belongings safely and efficiently to any location. For young professionals and families, especially children, movers are a great idea. You will end up spending more time with your family, friends, and neighborhood, making for a peaceful and happy transition to your new life.
Also Read: Cheapest Way to Ship Boxes to Another State
Frequently Asked Questions
How much should I pay someone to help me move?
For a full-service move, which includes packing, carrying, loading, unloading, and unpacking all your belongings, you can expect to pay your movers about $25 to $40 per hour. So, for example, if you hire movers for a full-service package for your four-bedroom house, it should take about 8 to 12 hours to complete. At an average of $30 per hour, you can expect to pay your mover $2400 to $3600 for the entire process (excluding any add-ons or additional costs).
Should you tip movers?
While tipping the movers is not mandatory, it is certainly a good incentive for the laborers that have made an extra effort to pack up and move their belongings efficiently and safely. A tip will go a long way if you ever need their services again. The general tipping amount is about $4 to $5 per hour (and above the hourly rate).
Also Read: How Much to Tip Movers?
Do you pay movers before or after?
All professional and reputable moving companies will always ask for payment of their services after completing the process. Unless there are specific payments during the process that have been agreed upon beforehand, they will not likely ask you to pay them upfront. If a moving company does ask for an upfront payment before anything has even started, you should reconsider investing in them as they might be scammers.
How much do packing services cost?
While the total amount payable may vary from company to company, also based on the packages and additional services you pick, the average cost of packing services is about $1000. But the services may range from anywhere between $270 and $2200. This is based on the amount of things you need to pack and the work hours to complete the task. Depending on the size of your house, you may even need more than one laborer.
Also Read: How to Check a USDOT Number
Do movers and packers unpack for you? Many moving and packing companies offer safe, efficient, and quick unpacking for your things during a relocation. This is helpful because they have the necessary equipment, materials, and experience for carrying out any packing or unpacking services. During the initial planning stage with the company, you can always specify that you require assistance with unpacking.
Also Read: How to Report a Moving Scam
Enter your information
Almost done!
Enter your information to view your quote.
Your information is safe with us. By using this service, you agree to receive email communications solely regarding your relocation process