Laws on Moving a Mobile Home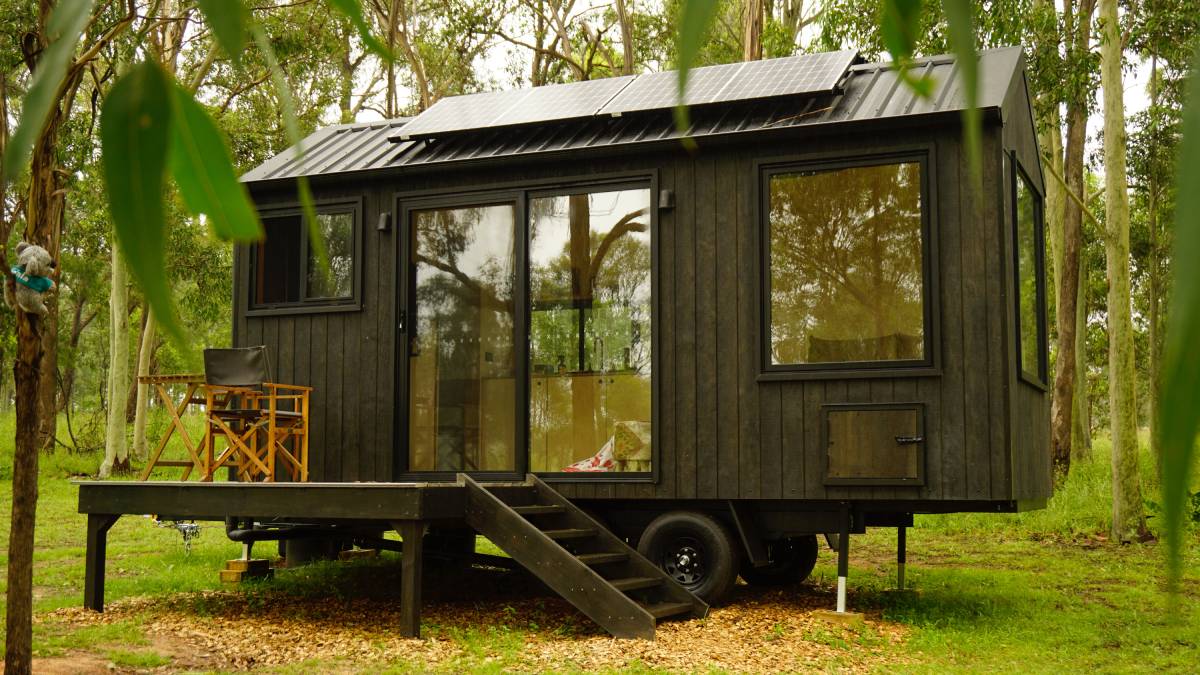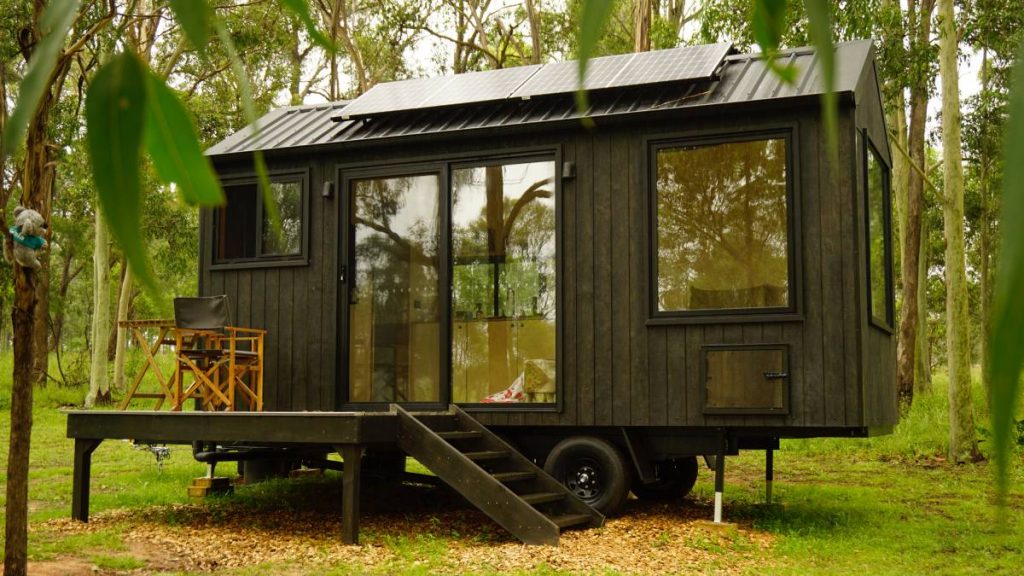 As per US Census Bureau, almost 18 million Americans live in manufactured or modular homes. Mobile home laws are unique and can vary depending on where you live and plan to move. Before you relocate your mobile home, familiarize yourself with the local laws in your area and the area you are relocating to.
National statistics show that manufactured homes, also known as mobile homes or trailers, have roughly 40% lower gross housing costs than apartments and traditional homes. Mobile homes, which were once primarily the domain of low-income families in areas with limited community development, have grown in popularity.
In addition to being affordable, most mobile homes are environmentally friendly. They also come with a plethora of options and amenities. They're. Also, you guessed it, movable. Even if you're moving your manufactured home across town, it's never as simple as hooking it up to your pickup and driving away.
According to the 2017 report published in the American Sociological Review, mobile homes are home to 5.6 percent of all Americans (18 million people), making them the "single largest source of unsubsidized affordable housing." With so many people living in mobile homes, the subject of relocation is becoming more prevalent. As a result, it's critical to understand the specifics of moving mobile homes and the laws on moving a mobile home, affecting your ability to relocate to certain areas.
Living in a mobile home has numerous advantages, including lower purchase and maintenance costs and environmental friendliness. They're also safer than ever, thanks to the introduction of certain HUD codes in the late 1970s, with regulations covering everything from the heating and air conditioning systems to structural design and fire safety.
Another important factor motivating people to purchase a mobile home is convenience. Unlike a traditional detached single-family home, mobile homes can frequently be hitched to the back of a truck and relocated, which means that just because you need or want to move doesn't mean you have to sell your house. That is a significant advantage, but it is not always so simple.
When moving a mobile home, law governs when, how, and if a mobile home can be relocated. Here are four laws about moving a mobile house that you should know before packing.
Law 1: You must obtain a moving permit.
You can't simply pick up and leave with your mobile home whenever you want. While the actual process of obtaining a moving permit for a mobile home varies by state and county, you will certainly require a few key things to prove:
A certificate from the county treasurer declaring that the property has no unpaid and overdue taxes.
A certificate of title or a copy of a certificate of title for the property. Some of the counties will also accept a copy of your state's department of motor vehicles' application for a certificate of title.
Give yourself enough time to get your permit in order before your move, just as you would with any other interaction with your local municipal government—you don't want slow paperwork or approvals to disrupt your moving day.
Law 2: You'll Need Professional Assistance
When you're relocating with a mobile home, there's no such thing as a do-it-yourself move. This is because moving a mobile house requires you to use a bonded, licensed, and insured professional moving company to help move the actual structure of your home. Search reputable moving companies in your area through the internet, and then contact them to get a reasonable quote and see if they have the experience, equipment, and trucks needed to move your mobile home.
Because not all moving companies are up to the task, give yourself plenty of time to do your research here, just as you would when getting a permit. This will ensure that you get a good company to assist you, but you'll also be able to shop around for quotes, ensuring that you get the best deal possible on your mobile home move.
Law 3: Your house must be code compliant.
If your mobile home were built before the HUD codes were enacted in 1976, you probably wouldn't be able to move it. Most municipalities supplement this law with age limits and stringent local requirements for the latest building standards for the home and its related internal systems. With these standards in place, a mobile home built in the 1970s, 1980s, or 1990s may not qualify.
Law 4: Check the Legal Requirements of the Location You're Moving To.
It would help if you considered the area's laws when moving your mobile home. As it may happen, the town you're relocating to may have stricter building standards and property age requirements than the place you're leaving and will almost certainly have significant zoning restrictions that you must follow.
If your mobile home is more than 15 years old, expect to do some legwork to provide accurate proof of the structure and systems' integrity. Modern building codes are in place for a reason, and there is no getting around them if your property falls short of meeting the standard.
What Is the Cost of Moving a Mobile Home?
Though not cheap, mobile home transportation is less expensive than purchasing a new home. Your final cost will vary depending on various factors, but moving a single wide mobile home within 50 miles typically costs between $4,500 and $9,000, whereas moving a double wide within the exact distance costs between $10,000 and $14,000.
See Also: How Much Does it Cost to Move a Mobile Home?
Is it possible to relocate your mobile home?
When considering a mobile home relocation, you must first determine whether your unit is capable of withstanding the rigors of a move. In other words, according to federal, state, and local laws, is it structurally sound and movable?
Older manufactured homes are frequently unfit to move for various reasons, including age and structural issues caused by water, termite, or accident damage. However, you'll need to rely on professional mobile home movers to make this determination in most cases.
Furthermore, due to a national Department of Housing and Urban Development (HUD) law, if your mobile home was built before 1976, it is unlikely that it can be moved even locally.
Where to Begin?
Don't let the mobile home relocation laws deter you from starting the process. Every year, many people successfully relocate their mobile homes, and as long as you give yourself enough time, it doesn't have to be a stressful process.
Contact the Building Commissioner in the town where you want to relocate your mobile home. They will be able to tell you any age and building code requirements and any zoning issues you should be aware of. Unfortunately, if you can't get past the legal requirements of this step, you won't be able to relocate your home. However, if you do, proceed to step two.
Prepare your title certificate and county treasurer certificate
These are documents that prove (a) you own the property and (b) no taxes are owed on it (if there are, you must pay them before you can legally move the structure). Both of these documents are required to obtain a moving permit.
Make use of a moving company
Most movers will not allow you to book service until you have your moving permit, and for a good reason: they can't help you without it. While you should conduct moving company research before this step, now is to choose a company and hire them for your move.
Zoning Issues when Moving a Manufactured Home
When moving manufactured homes from one state to another, you and your mobile home mover must follow several federal HUD regulations. HUD divides the nation into three distinct zones based on the susceptibility of each region to storms such as hurricanes and tornadoes.
Mobile or manufactured homes sold in each zone must meet or exceed these standards, and houses cannot always be moved from one location to another.
For example, if you own a relatively new mobile home in Texas (Wind Zone 1) and want to relocate it to North Dakota (Wind Zone 3), you are permitted to do so because Texas' requirements are stricter than North Dakota's.
On the other hand, you probably cannot move it backward – from North Dakota to Texas – because it wouldn't meet Zone 1 specifications.
Each zone is broken down by state below:
● Zone 1 consists of the states of Texas, Louisiana, Mississippi, Alabama, Florida, Georgia, and South Carolina.
● Zone 2 consists of the following states: California, Arizona, New Mexico, Kansas, Oklahoma, Missouri, Arkansas, Kentucky, Tennessee, and North Carolina.
● Zone 3 consists of all remaining states.
In addition to national wind zones, you should be aware of the county and local zoning laws and ordinances, which are usually not a problem if you're moving into a mobile home community. However, before moving to private property, you must ensure that your home is zoned correctly.
Consider the Size of Your Home
There are three types of mobile homes:
One section unit – 14 to 18′ wide x 55 to 80′ long (between about 800 and 1,400 square feet)
Units with two sections – 24 to 32′ wide x 55 to 76′ long (between about 1,300 and 2,400 square feet)
Triple section units (between 2,000 and 3,000 square feet) – 36 to 45′ wide x 55 to 56′ long.
If your mobile home comprises two or more sections, it is unlikely that it can be moved in one piece, resulting in additional costs and risks during disassembly, transport, and reassembly.
See Also: Moving to a Bigger House
Conclusion
Moving to a mobile home does not have to be complicated. You can do everything yourself or hire a company to do everything for you. A penny saved is always a good thing. BUT, there is still a lot of work to be done. That's why it might be in your best interest to hire someone to do everything for you.
Frequently Asked Questions
Will my movers need to be escorted by the police?
The laws governing the transportation of oversize loads differ from state to state. However, your professional movers will require a police escort in some cases.
Do the rules in each mobile home park differ?
Most mobile home parks have their own park rules, zoning and building codes, and other laws and regulations.
Is it possible to transport a double-wide trailer in one piece?
Single wide mobile homes cannot be moved in one piece, but double wide mobile homes can.
Will my mobile home relocation expert remove the skirting?
Some mobile home relocation experts will do it for you, while others will require you to do it yourself.
Enter your information
Almost done!
Enter your information to view your quote.
Your information is safe with us. By using this service, you agree to receive email communications solely regarding your relocation process