Guide to Moving Coverage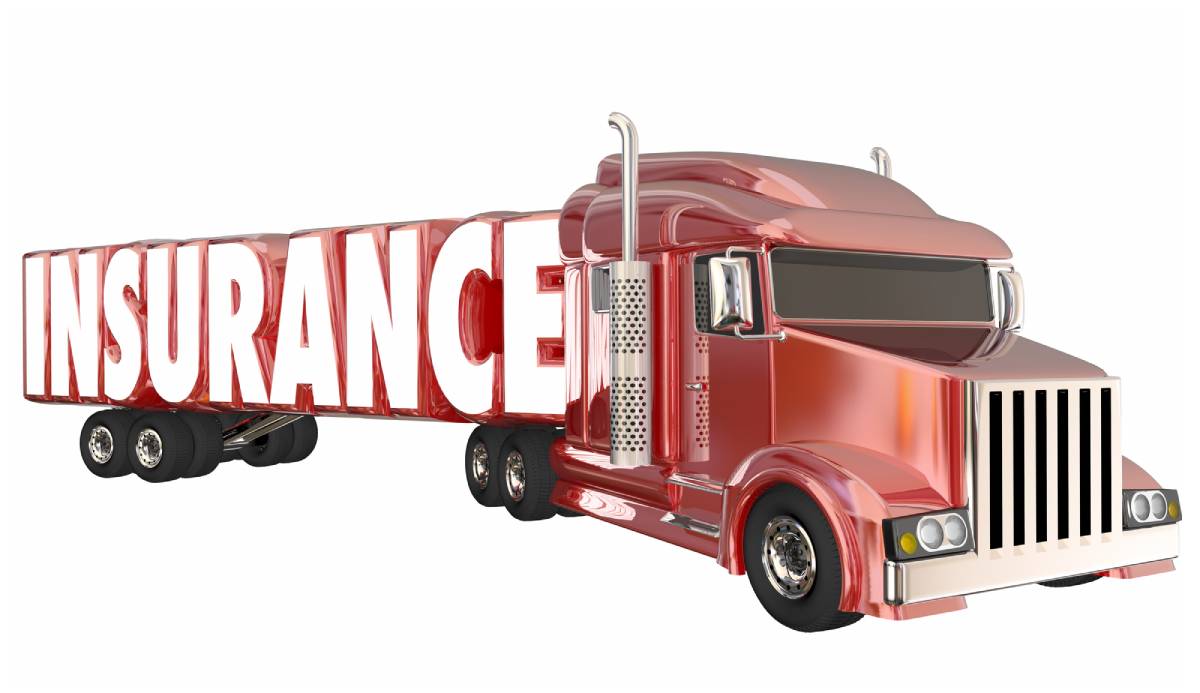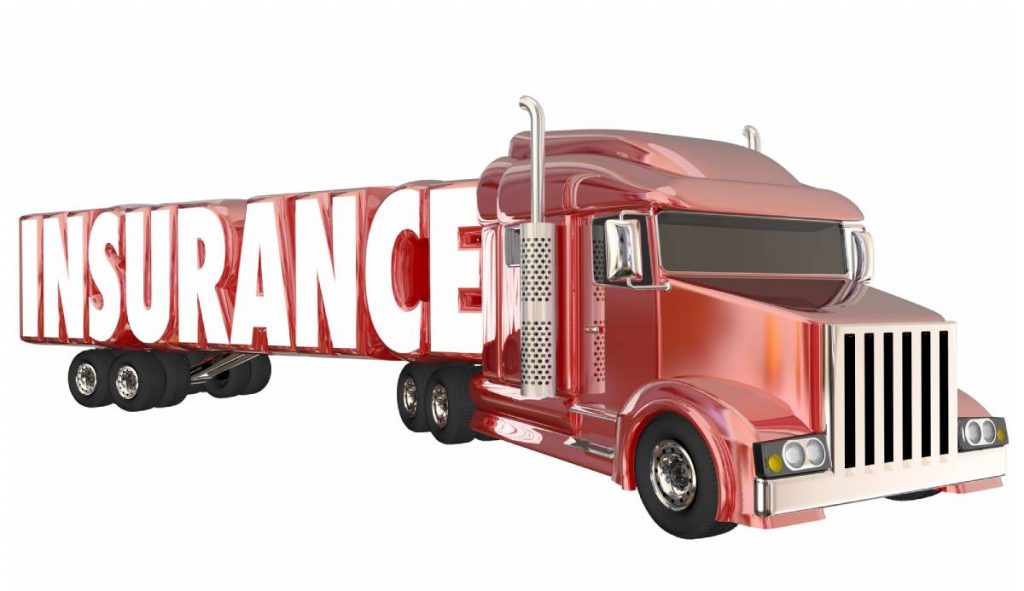 One of the last things you want to think about when moving is the kind of damage your items could suffer. But just like the best drivers can make mistakes, even the best of equipment, packing supplies, and moving companies can mess up. The problem? Your precious belongings being on the receiving end of the accident. The solution? Moving coverage. If you're confused about it and how it can save you a world of pain should things go south, read our guide to moving coverage.
Is Moving Coverage The Same As Moving Insurance?
Before we get down to what moving coverage is, let's clarify a common misconception most people aren't aware of. Moving coverage is commonly called moving insurance. While the two terms are often used interchangeably, moving insurance and moving coverage aren't the same thing.
The easy way to understand this distinction is that moving insurance will be provided by an insurance company; moving companies aren't allowed to 'sell insurance'. Instead, they are legally required to provide valuation coverage a.k.a moving coverage.
What Is Moving Coverage
Moving coverage is provided by your moving company and serves as protection for your belongings that suffer damage over a move. The sort of valuation you get under moving coverage isn't as extensive as proper moving insurance that you can purchase from a third-party insurance provider.
The type of coverage you get and the sort of belongings covered by it depend on the kind of policy you've picked. Plus, some policies can only cover your belongings for a specific stage of the move, while others will cover you from the start to the end. Ensure you stay as informed as possible about the type of coverage you opt for.
What Are The Types Of Moving Coverage
Federal law dictates that all moving companies must offer two types of liability coverage. Here's some detailed information about the two, alongside third-party insurance that you can purchase.
Released Value Protection
Released Value Protection, also called basic liability coverage, is the most minimal valuation you can get from a moving company. Under Released Value Protection (which is applied to both interstate and intrastate moves), your belongings get insured for nothing over $0.60 per pound for each item.
So, say you have a TV worth $1,500, weighing 35 pounds, that gets damaged over an interstate move. You'll get paid a total of $21 ($0.60 x 35) in compensation. You're probably pretty appalled at how minimal the coverage is, especially since the coverage is that much lower than the current market value or total cost. But what's nice about basic coverage is that it's economical since it's offered free of cost by all moving companies.
Full Value Protection
Full Value Protection (FVP) is almost always a chargeable add-on, and for good reason; the valuation under FVP is reasonably higher. When you pay for Full Value Protection, the movers are liable for the market value that your damaged or lost goods currently have. If any of your items get damaged or lost during the moving process, your movers can compensate you in one of three ways:
Repair the damaged item
Replace the lost/damaged item with a similar one
Offer you a cash settlement of the equivalent of either the item's current market value or the cost of repair
Keep in mind that the movers can choose, at their discretion, which of the three routes to opt for. Also, you aren't allowed to have Full Value Protection on all your items; movers can limit their liability on items of extraordinary value that get lost or damaged. For some context, any item that is worth over $100 per pound is an item of extraordinary value. Think of it this way, you've gotten coverage for your flatscreen, but that mink coat and your mother's silverware? Nada.[1] [2] [3]
Movers have their own policies on what can be included under Full Value Protection. But in most cases, you'll be asked to fill up a form in which you declare any such items of extraordinary value. Doing this will ensure that they too can benefit from the coverage, provided of course that you pay an additional premium for them.
Note: Every mover will give you a contract or a bill of lading, in which one of the specified details will be about the type of moving coverage you have opted for. If you've got items that are too few and of low value, or if you have robust third-party coverage, you may not want to pay extra for Full Value Protection. In this case, ensure you specify this to the movers and check the contract to confirm that you're opting for Released Value Protection.
All movers will transport goods under Full Value Protection if the clients don't specify otherwise. This means that you'll also be paying the additional charge for this coverage in your final quote.
Third-Party Insurance
As specified earlier, you also have the option to purchase third-party moving insurance from a registered insurance company. This gives you a lot more valuation coverage, which is a good idea if you're transporting several items of high value or are worried about the transit.
In some cases, moving companies themselves will offer to obtain or sell you moving insurance. While this is definitely legal, be aware that this insurance is regulated by state laws, and isn't governed by Federal law. Ensure you read every document carefully, and simply turn to an insurance provider of your choice should things seem fishy.
Third-party insurance won't nullify the Released Value Protection that is offered for free; the movers are still liable for up to $0.60 per pound for each item, while the rest of the loss is looked after by the insurance company.
See Also: Types of Moving Insurance: Moving Insurance & Valuation Coverage
Things That Can Limit Moving Coverage Liability
As much as the moving coverage places a responsibility on your movers, you yourself have a responsibility on your hands. There are certain things you must avoid doing if you want to benefit from the full protection of moving coverage. Some of these things are:
Packing hazardous, flammable, dangerous, or perishable items and materials without first informing your movers. Some of these include nail polish remover, paint and paint thinners, gasoline, and lighter fluid. In most cases, you won't be allowed to transport most, if not all of the items that come under this list.
Failing to declare any items of extraordinary value in the inventory to your movers.
Packing your belongings yourself instead of having your movers pack it all up.
Signing the contract without reading it carefully. This includes being wary of signing any contracts or delivery receipts that release the movers from any kind of liability.
Failing to report the damages/losses and not filing for claims on time.
Not opting for Full Value Protection or third-party insurance if your belongings have a valuation of over 60 cents per pound per article.
Understanding How To Value Your Household Items
Though this is an important step, it can also be time-consuming and intimidating. But, we recommend starting slow. Your sales representative should have a quoted weight of the items in each room, which is where you can start this process. Then, ascribe value to each item by deciding which items are more valuable than the others. End by looking up each item online and accounting for how long you've used them to arrive at their current market value.
Turn to a jeweler to help you value your jewels, while things like pieces of art and antiques can do with the insights of an expert. Jot all of this down in a booklet or on an Excel spreadsheet to keep track of it all.
See also: How To Find If A Moving Company Is Reputable
Tips For Moving Coverage
Before you shell out for Full Value Protection or third-party insurance, take a close look at your homeowner's or renter's insurance policy. Often, these policies have some form of moving insurance, so check to make sure you aren't already covered.
Familiarize yourself with the dispute resolution process or arbitration program followed by the moving company. Ask for some documentation and a walk-through of the process from a company representative.
Consider increasing your coverage to also safeguard your belongings against perils.
Some moving companies offer discounts on their Full Value Protection coverage, while a select few actually offer free-of-cost FVP on certain moves. Ensure you do some thorough research on the same if budget is a hassle.
When opting for third-party insurance, make sure you keep essential details handy like your total weight and the moving company's ID number.
Create an inventory of all your belongings getting shipped. Include the make, model, manufacturer, year of manufacture, and a few clear photos as well. In case you find yourself filing for claims, this information will come in handy.
Once you notice something is missing or has incurred damage, contact the moving company immediately. You have a timeframe of nine months from the date of delivery (or the date on which your shipment should have reached you) to file written claims. Don't miss this deadline.
Summing Up
Moving coverage is an indispensable part of a move, but just as important is knowing all there is to know about it. Simply adding it to your moving checklist is of no use unless you know just what it is! The more armed with knowledge you are, the better prepared you can be for the moving process. Remember to also hire a reputable, trustworthy moving company for your move; having the right team on board can make all the difference when it comes to moving day.
Also Read: 10 Best States to Live in the USA
FAQs On Moving Coverage
Which Type Of Insurance Covers Loss Of Or Damage To Property While It Is Being Transported?
Trip transit insurance is the type of insurance that can cover all your belongings while they're in transit. Usually, this type of insurance covers three main perils: fire, disappearance, and theft. However, some may cover more. Additionally, this insurance can sometimes be part of the coverage provided by the moving company; ensure you stay informed and in the know of the same.
What Is Valuation Coverage?
Valuation coverage is the type of moving coverage provided by moving companies and is mandated by Federal law. Every moving company must provide clients with two types of valuation coverage, Released Value Protection and Full Value Protection. Valuation coverage isn't to be confused with moving insurance, which is something third-party insurance companies provide.
Also Read: How to Calculate Total Moving Costs
What Is Full Value Protection?
Full Value Protection (FVP) is a type of moving coverage that moving companies are legally required to provide. Under FVP, the moving company is chargeable for the current market value of your damaged/lost belongings.
Does USAA Renters Insurance Cover Moving?
USAA Renters Insurance doesn't cover moving costs. However, it does provide coverage for items that could get damaged while moving. There are certain exceptions to this; goods that get damaged due to weather-related incidents and items damaged while in storage are excluded.
See also: How to Report a Moving Scam
Enter your information
Almost done!
Enter your information to view your quote.
Your information is safe with us. By using this service, you agree to receive email communications solely regarding your relocation process