What Salary Do You Need To Live in San Diego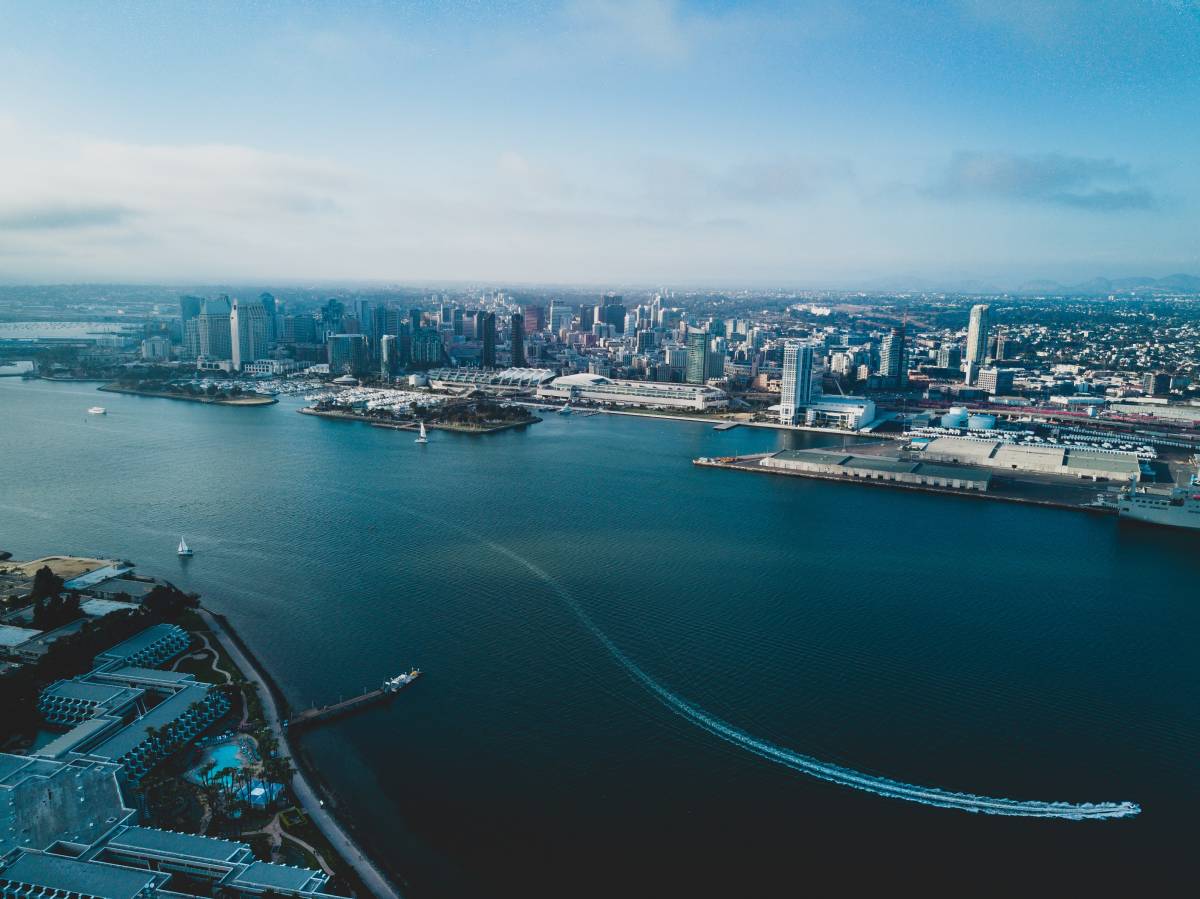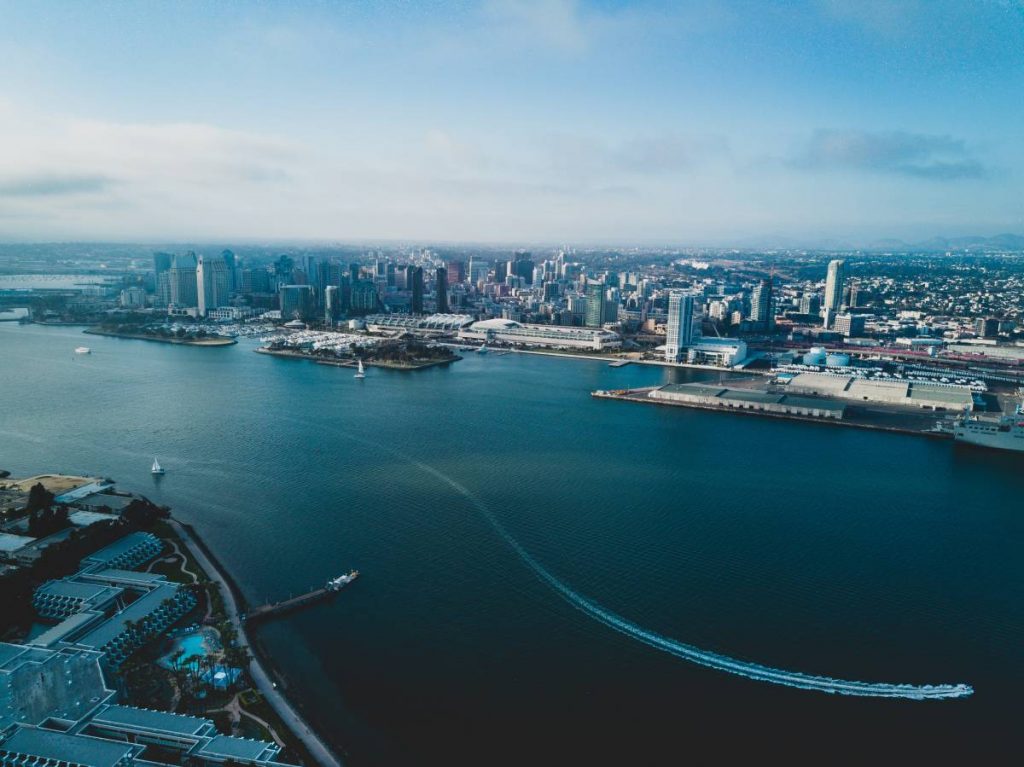 For people moving to San Diego, the city's beauty is one of its most alluring aspects. San Diego is a wonderful place to call home with its mild climate, an abundance of outdoor activities, and breath-taking vistas. The city has numerous parks and open spaces, as well as miles of beachfront, making it ideal for individuals who enjoy being outside. For hikers, bikers, rollerbladers, and runners, Balboa Park is a must-see. There are a number of gorgeous beaches to explore, including La Jolla Cove, which is noted for its crystal-clear water and diverse marine life. The city is also home to a number of museums and cultural attractions, making it a great place to call home for art lovers. There's also the fact that San Diego is situated close to Mexico, which means there are several wonderful Mexican restaurants to try. Overall, San Diego's various charms make it an appealing place to reside.
Are you thinking of moving to San Diego? While it's certainly a beautiful city, it's also one of the most expensive places to live in the United States. In order to make ends meet, you'll likely need to earn a salary that's above the national average. So what is that average salary, and how does it compare to other cities? Read on for more information.
Where Does Your Salary Go Living In San Diego?
San Diego is the eighth-largest city in the United States and is known for its beautiful weather and beaches. The cost of living in San Diego is relatively high compared to other parts of the country. However, salaries are also generally higher in San Diego, so it is possible to live comfortably here if you are mindful of your spending.
Housing is one of the biggest expenses you'll face when living in San Diego. In addition to housing costs, you'll also need to factor in the cost of food, transportation, utilities, healthcare, and other essentials when budgeting for your move to San Diego.
Costs of Real Estate in San Diego
Owning a home is often seen as a sign of success, and for a good reason. A home is a big investment that can provide stability and appreciation over time. However, purchasing a home is not a decision to be made lightly. For potential homebuyers who are looking at properties in the San Diego area, it's important to be aware of the costs of real estate in the area.
According to Zillow, The median price for a home in San Diego is $969,595. If you're renting, expect to pay an average of $2,756 per month for a one-bedroom apartment. The cost of real estate in San Diego can vary widely depending on the location and type of property. In general, the closer a property is to the city center, the higher the price will be. Additionally, properties with ocean views or private pools tend to be more expensive than those without these amenities.
For example, downtown neighborhoods like Gaslamp District, La Jolla, Carmel Valley, and Little Italy tend to be more expensive than other areas of the city. If you're looking to save on housing costs, you may want to consider living in one of San Diego's many suburbs. Some popular options include La Mesa, El Cajon, and Poway. Prices in these areas are generally lower than in the city center, but you'll still need to have a decent salary to live comfortably.
Costs of Transportation in San Diego
The cost of transportation in San Diego can be a significant expense for residents and visitors alike. The price of gasoline, car insurance, and public transit all contribute to the high cost of getting around the city. For those who rely on their own vehicles to get around, the cost of gas can be a major concern. The average price of gasoline in San Diego is $5.68 per gallon, which is significantly higher than the national average of $4.134 per gallon. Parking in San Diego can cost up to $30 per day.
The cost of transportation in San Diego can vary depending on the mode of transportation used. Public transportation, such as buses and trolleys, is typically less expensive than private transportation, such as cars and taxis. The price of a monthly pass on the bus system may add up quickly for those who rely on public transportation, with a monthly pass costing $72. If you're not planning on going by bus, consider taking advantage of the city's trolley system. A day pass costs $6 and allows you unlimited rides on all three routes.
In general, the cost of transportation in San Diego is relatively affordable, especially when compared to other major cities in the United States.
See Also: How Much Does It Cost to Move Out Of San Diego?
Taxes in San Diego
In San Diego, taxes play a critical role in funding many important services for residents. These include everything from the police and fire departments to schools and libraries. Taxes also help to maintain the city's infrastructure, from roads and bridges to sanitation systems and public parks. Overall, taxes represent an essential source of revenue that enables San Diego to provide vital services and support its ongoing development as one of the most vibrant cities on the West Coast.
The combined state and local tax rate in San Diego is over 7.75%, which is one of the highest in the country. Property taxes are also among the most expensive in California, with an average rate of 0.73%. In addition, sales tax in San Diego is 6%, and there is a graduated personal income tax ranging from 1-13.3%.
See Also: Best Moving Companies In San Diego
Utility Bills in San Diego
As anyone who lives in San Diego knows all too well, utility bills can be a significant expense. Between rising energy costs and increased demand due to population growth, the monthly bill can seem overwhelming sometimes. In San Diego, utility prices are 15% higher than the national average. The average household spends about $276 for a 915 sq. ft. apartment per month on utility bills, according to the most recent data from the U.S. Energy Information Administration. This includes electricity, gas, water, and waste. However, these rates can vary depending on usage and the time of year. For example, during the summer months, when air conditioning is in heavy use, the average monthly electricity bill can increase. Gas bills also tend to be higher in the winter, when people are using their heaters more regularly. However, no matter what the season, utility bills are always a major expense for San Diego residents.
Costs of Food in San Diego
The cost of food in San Diego is relatively high but not unmanageable. The average price for a gallon of milk is $3.78, a dozen eggs cost $3.26, and a loaf of bread is $3.51. These prices are all slightly higher than the national average, but not by much. In general, the cost of groceries in San Diego is about 13% higher than in the rest of the country.
The cost of eating out in San Diego can also be expensive. A meal for two at a mid-range restaurant can cost upwards of $80, not including a tip. However, there are plenty of affordable options for dining out as well. Fast food restaurants, for example, tend to have lower prices than sit-down restaurants. Additionally, many San Diego residents take advantage of the city's farmers' markets or choose to shop at local grocery stores and cook their own meals.
Top of the Market, Born and Raised, Herb & Wood, and The Fish Market are some of the restaurants you should visit in San Diego.
Healthcare Costs in San Diego
In recent years, healthcare costs in San Diego have been on the rise. Many factors contribute to these high costs, including rising prescription drug prices, the increasing cost of medical equipment, and increased overhead for hospitals and clinics. According to a recent study, the average cost of healthcare in San Diego is 8% greater than the national average. The cost of seeing a doctor in San Diego is $119.01, whereas dental care costs $102.24. Veterinary care for your pet kitten or hamster will set you back at approximately $52.55.
Kindred Hospital, Select Specialty Hospital, and Jacobs Medical Center are some of the best hospitals in San Diego.
Childcare Costs in San Diego
Childcare is one of the biggest expenses associated with having children. In San Diego, the cost of childcare can be similar to the national average, depending on the type of care you need and the age of your child. A typical daycare center in the city costs $1,214 per month for one child. According to the YMCA of San Diego County, you'd have to spend around $15,513 per year on childcare. This number will obviously increase if you have more than one child. Childtime of San Diego, The Learning Tree Daycare, and St. Paul's Child Care Program are some of the best daycare centers in San Diego.
The cost of sending a child to a private school can also be quite expensive, with some schools charging as much as $15,625 per year. There are several public school districts that offer free or Reduced-price lunches, after-school programs, and other services to help families save money on childcare. Additionally, there are a number of community organizations that offer affordable childcare options. Some of the best schools are The Waldorf School Of San Diego and Francis Parker School.
Miscellaneous Costs in San Diego
In addition to the basic expenses of housing, food, utilities, and healthcare and childcare costs, there are a number of other miscellaneous costs that you may need to consider when moving to San Diego. These include sightseeing costs, entertainment expenses, and more.
If you enjoy going out and spending time at local attractions like the zoo or museums, you'll want to factor those costs into your budget as well. A one-day ticket to the San Diego Zoo Safari Park, for example, costs $60 for adults and $48 for children ages 3-11. A family of four could easily spend over $200 in a day enjoying all that the city has to offer.
Understanding the Job Market in San Diego
San Diego's job market is robust, and it has openings in a range of fields. The city is home to a large number of technology and healthcare firms as well as a thriving tourism sector. As a consequence, employees with different skill sets can find employment in the area. The unemployment rate in San Diego is lower than the national average, and employment has been growing at a steady pace in recent years.
The top employers in San Diego, according to data from the U.S. Bureau of Labor Statistics, are as follows: the county government, the school district, the city government, the state government, and the federal government. A number of businesses operate in San Diego, including Biogen, Qualcomm, and Pfizer. These companies are among the best in their fields and provide a wide range of employment possibilities to wannabes. San Diego also has a number of smaller enterprises that are gaining recognition. These include start-ups, IT companies, and creative agencies.
How Much Should You Earn To Live Comfortably Well In San Diego
There is no single answer to the question of how much one should earn in order to live comfortably well in San Diego. Factors such as lifestyle preferences and monthly expenses will all play a role in determining what kind of income you will need to get ahead in this city. That being said, some general guidelines can be helpful when it comes to assessing your finances and planning for the future.
On the lower end of the spectrum, many would suggest that a household income of around $63,739 is often required if you wish to achieve financial stability and have enough money left over for savings and discretionary spending. However, depending on your individual circumstances and lifestyle preferences, it may also be possible to achieve a good quality of life with an income that is somewhat lower than this ideal threshold.
The $23.06 minimum hourly living wage for a single person without children is correct. For two-working people with one kid, the required hourly income is $42.65, and for two working people with two kids, it is $31.34.
Conclusion
San Diego is a great place to live and work. The city has a thriving job market, and it's home to a number of top employers. In addition, there are many things to do in San Diego. The cost of living in San Diego is high, but it's worth it to live in one of the most beautiful and desirable cities in the country. If you can afford to live here, you'll enjoy a great quality of life with plenty of opportunities for recreation and career growth. Research the job market, budget your expenses wisely and work hard to achieve your goals in San Diego.​ Thanks for Reading!
Frequently Asked Questions
What salary do you need to live in San Diego?
The salary you need to live in San Diego depends on your lifestyle and the cost of living. However, the average salary expected in San Diego is $63,739.
What's the weather like in San Diego?
The weather in San Diego is mild and pleasant. In most months, you can expect temperatures to range from 50-68 degrees Fahrenheit, with a fair amount of sunshine nearly all year round. Rainfall is not particularly common and mostly occurs between November and March. During the summer months, it does get hot, but the humidity isn't too bad. All in all, the weather in San Diego is pretty great!
Is San Diego a good place to live?
San Diego is a fantastic place to call home and work. The city has a robust economy, with several major employers. San Diego also has a lot of things to do.
See Also: Moving From San Diego To Las Vegas – A Complete Guide
What are some things to do in San Diego?
The city of San Diego has a lot to offer, including visiting Balboa Park, the zoo, theme parks, and museums.
Is it hard to find a job in San Diego?
No, there are many jobs available in San Diego. However, it is important to research the job market. With a little effort, you can find a great job and enjoy all that the city has to offer. Top employers such as Biogen, Qualcomm, and Pfizer provide employment to many residents.
Enter your information
Almost done!
Enter your information to view your quote.
Your information is safe with us. By using this service, you agree to receive email communications solely regarding your relocation process