Moving From Michigan To Tennessee – A Detailed Guide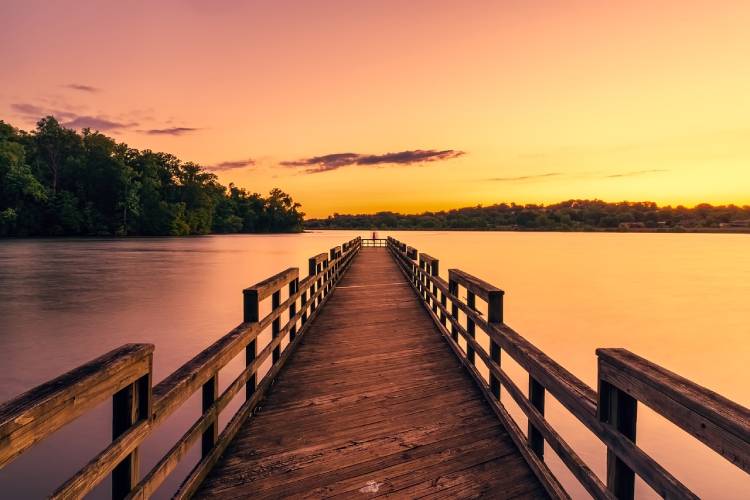 Two of the reasons why people are moving out of Michigan are its dwindling manufacturing sector and the number of layoffs. Tennessee, on the other hand, has many jobs in the industrial sector – the most being in the automotive industry. Moving to Tennessee also means opening yourself to good food and great whiskey (the state is home to Jack Daniels!) Here's an exhaustive guide for moving from Michigan to Tennessee, so get ready to have a blast in your new home!
Weather
The first difference you notice between Michigan and Tennessee's weather is the winter temperatures! Michigan is freezing during winters whereas Tennessee is milder. Another major difference is the rainfall, it rains a lot in Tennessee so gather your rainy wear before moving to the state. Apart from that Tennessee has perfect weather for outdoor adventures and festivals.
Let's talk about summer in both states – because that's when all the fun happens! You probably must be accustomed to Michigan's warm and steamy summers. When you move to Tennessee, you'll be welcomed with hot and humid summers. The summer temperatures in Michigan range between 66°F to 82°F whereas those in Tennessee range between 67°F to 89°F. Though the stats say Tennessee summers are hotter, it's usually not too blistering.
Spring in both Michigan and Tennessee is beautiful, with the flowers in full bloom and the trees turning green. If you're worried you'll miss Michigan's fall season after moving to Tennessee, the state yet again proves you wrong. Just like Michigan, Tennessee, too, bursts out in beautiful fall colors. You must explore the Smoky Mountains if you want to see Tennessee's fall at its peak!
Winters, as we said, are milder in Tennessee as compared to Michigan. The winter temperatures of Michigan range between 19°F and 28°F whereas in Tennessee range between 32°F and 48°F. It doesn't usually snow in Tennessee except for occasional snowfall in the Appalachian Mountains.
Cost Of Living
The cost of living can be a deciding factor in how your lifestyle will pan out to be in a new state. According to MyLifeElsewhere, Tennessee is 0.4% cheaper than Michigan. The cost of living in Michigan is 89.6 whereas that in Tennessee is 87.6 against the national average of 100. Though the difference between costs of living isn't a lot, it can still make a difference in your monthly expenses!
Buying A House
Homes in the urban areas of Tennessee are expensive as compared to buying a home in Michigan. If you're buying a home in Nashville, it gets pretty pricey. This is balanced by lower healthcare and transportation costs. However, the real estate markets in rural parts of Tennessee are very affordable.
The average sale price in the cities of Tennessee went up by 21.9% over the previous year. But this shouldn't demotivate your plans to buy a home in the state. Hot homes in Tennessee's real estate market fetch prices 4% above the list price. This means that buying property in Tennessee is a good idea in terms of investments!
The table below should give you a good idea of the median home value in both states, with data from Zillow.
| | | |
| --- | --- | --- |
| | Michigan | Tennessee |
| Median Home Value | $225,774 | $277,805 |
Renting A House
The high number of people moving into Tennessee and the low number of housing units have resulted in expensive rental costs in most cities of Tennessee. The average monthly rental rate in Nashville is $1,428. It is a little above the national average rental rate of $1,164. This shouldn't be a concern though since equally brimming cities like Memphis have lower rent rates between $825 and $1,000.
If you're moving on a budget and are low on savings, you can simply rent a house in one of Tennessee's many small towns. You'd rather spend a few bucks on public transport to commute to work than spend a lot on renting!
The table below has data from Bestplaces that compares the rent across types of apartments in both states.
| | | | |
| --- | --- | --- | --- |
| City | 1 Bedroom | 2 Bedroom | 3 Bedroom |
| Michigan | $778 | $979 | $1,255 |
| Tennessee | $786 | $937 | $1,225 |
Taxes
Tennessee is far better in terms of taxes as compared to Michigan. That's because while Michigan has an income tax rate of 4.25%, Tennessee has none! You read that right, there are no state taxes on income in Tennessee. However, there's a flat 1 to 2% tax rate on income earned from interests and dividends.
If you're wondering how the Tennessee state government runs without income taxes, cast a look at its sales tax. Sales tax in Tennessee is a principal source of revenue and makes up 60% of all tax collections. If you were habituated to the 6% sales tax rate of Michigan, the 7% sales tax rate of Tennessee can put you off when making bigger purchases. But it's hardly a concern since the difference is fairly minuscule.
When it comes to property taxes, moving to Tennessee will give you great relief. The property taxes in Michigan are 1.45% while the same in Tennessee is 0.64%. Tennessee's property tax rate is also lower than the US average of 1.1%. Now that's good news!
Both Michigan and Tennessee don't have an inheritance or estate tax. So if you're moving to Tennessee with a lot of property or wealth, you've gotten lucky!
Expenses
Your monthly and annual expenses should be accounted for in order to lead a comfortable life in a new state. We already saw that Tennessee is cheaper than Michigan in terms of cost of living. But sometimes, expenses like healthcare and transportation can take a big hit on your budget!
Move to any large city in Tennessee and the cost of basic utilities like electricity, heating, cooling, water, and garbage will be around $180. If you're someone who works out of home or uses a significant amount of internet, then don't forget to account for internet bills. An unlimited internet pack with a speed of 60 MBPS or more will cost you approximately $70 depending on your provider.
The internet and electricity don't fill one's stomach, that's why you need to account for food and groceries too! A gallon of milk will cost you $3.35, a loaf of bread costs you $2.54, a dozen eggs cost you $2.33, and a kilo of rice costs you about $3.42. Now you know exactly how much to budget for your supermarket trip! Feel like eating out in Tennessee? Keep aside $15 for a meal at an inexpensive restaurant.
Even when you're in the pink of health, it's a good practice to account for healthcare costs. Tennessee healthcare costs are slightly above the national average given the quality of healthcare services in the state. To be precise, the aggregated score for healthcare coverage in Tennessee is 1.9 points higher than the national average of 100. If you're planning to get an individual health insurance plan, set aside $537.
Crime Rate
Tennessee's crime rates are much higher than those in Michigan; it could be given to the high population density in Tennessee. While the total crime rate in Michigan is 18.19, that in Tennessee is 31.55. According to Safewise, Tennessee has the third-highest violent crime rate and the tenth-highest property crime rate in the US.
The violent crime rate (measured per 1,000 residents) in Tennessee is 6.70 according to NeighborhoodScout; this is slightly above the national average violent crime rate of 5. It indicates that one person out of 149 people stands to be the victim of a violent crime.
When it comes to property crimes, NeighborhoodScout states that the rate in Tennessee is 24.84. This is way above the national property crime rate of 19. It means that you have 1 in 40 chances of falling prey to a property crime like burglary, theft, or motor theft.
The crime statistics in Tennessee might concern you but moving to safer cities like Church Hill, Mount Carmel, Oakland, Camden, etc. will ensure your family is always safe!
Economy And Employment Opportunities
Michigan's economy is a mix of agriculture, automotive, and manufacturing. The state is also a large producer of Christmas trees! On the other hand, Tennessee's job market is growing in the sectors of healthcare, manufacturing, and services. If you're looking for a job change or simply want to know more about the job market and economy of your new state, here's what you need to know.
Talking about economic stability, Tennessee ranks 12th in the United States for its economic outlook according to Richstatespoorstates.org. Tennessee's GDP as of 2021 was 369.5 billion dollars. The main industries that contribute to this GDP are agriculture, automobile industry, business sector, and mineral production.
The biggest employers in Tennessee are FedEx, HCA Healthcare, Dolgencorp, Dollar General, Community Health Systems, and AutoZone, among others. As you can see, jobs in healthcare and retail are aplenty in the state. If you're a physical therapist, a tax preparer, an interpreter, a nurse, or a marketer, you can easily find a job in Tennessee!
The table below shows you a comparison of what an individual earns when living in Michigan and in Tennessee.
| | | |
| --- | --- | --- |
| | Michigan | Tennessee |
| Average Income Per Year | $67,000 | $62,000 |
The unemployment rate of Tennessee is 3.4% which is slightly below the national unemployment rate i.e. 3.8%. This is great as compared to the 4.9% unemployment rate in Michigan, so if you're moving to Tennessee for good job opportunities; it's a good decision.
Education
Tennessee's schools are among the fastest-growing ones in the nation. According to USNews, Tennessee holds the 29th rank in higher education and 31st rank in Pre-K – 12 education. There are several universities, medical colleges, and even an aerospace research facility in Tennessee. There are also 22 public colleges and 107 private institutions in the state. So if you're moving to the state with a family or with plans to start one, you're on the right track! Here are some of the best school districts and colleges in Tennessee-
School Districts
Collierville Schools
Maryville City Schools
Williamson County Schools
Greenville City Schools
Oakridge School District
Colleges And Universities
University of Tennessee
University of Memphis
Rhodes College
Tennessee Tech University
Lipscomb University
See Also: How Can I Keep My Child In The Same School If I Move
Traffic And Transportation
Bus systems and passenger rail services cover most of Michigan's public transportation needs. Like many other US states, the Amtrak passenger rail connects the southern and western Michigan cities to the state of Illinois. Speaking of Tennessee, various modes of public transportation connect every city and every county of the state.
There are express buses, local shuttles, and rail services to attend to all your commuting needs. What more? Currently, Tennessee is one of five states with no transportation-related debts! Major cities like Memphis and Newbern are served by Amtrak while Nashville is served by the Music City Star commuter rail service.
There are five commercial airports spread across the state. The Nashville International Airport, Memphis International Airport, and the McGhee Tyson Airport are some of the busiest airports in the state. Memphis International Airport is also the busiest cargo airport in the world, that's where most of your FedX cargo comes from!
If you're someone who prefers the road over the air, you'll find that the roads in Tennessee are pretty well-maintained. In fact, according to a recent study done by Reason Foundation, Tennessee has the 10th best highway system in the US! You just have to be careful about Nashville's traffic, it's notorious for exceeding your commute time by up to 45 minutes.
Though landlocked, Tennessee also has a waterway system over the major rivers that pass through the state. It has a whopping 976 miles of navigable waterways! The state has 5 inland ports that are hotbeds of commercial activity. Among them, the Port of Memphis is the fifth-largest port in the United States.
Best Places To Live In Tennessee
Spring Hill
Spring Hill is one of the richest cities in Tennessee. It's a peaceful family-oriented town 30 miles south of Nashville. The low population, high-quality school systems and low crime rates make Spring Hill a welcoming city for those moving to Tennessee. The residents of Spring Hill are some of the wealthiest in the state and the homes here are priced a little above average. However, the several walking trails and historic sites make living in Spring Hill worth it!
Population: 50,711
Median Home Value: $479,829
Monthly Median Rent: $1,550
Annual Median Household Income: $90,322
Johnson City
If you're planning to retire in Tennessee, Johnson City should be your pick. The city is a healthy mix of a country setting and a city scene. Johnson City is a part of the Retire Tennessee program which makes it great for older couples. The city is closer to the Appalachian Mountains and is surrounded by scenic rivers and lakes. You can spend your leisure time boating, disc golfing or hiking in the Winged Deer Park.
Population: 67,347
Median Home Value: $238,192
Monthly Median Rent: $775
Annual Median Household Income: $42,174
Germantown
Germantown is a suburb of Memphis and is a great place to raise a family. It's one of the safest places to live in Tennessee and has been consistently ranked among the best cities to live in the US. The public schools here are excellent and the cost of living is relatively low as well. The city has a lively downtown area with many shopping and dining options. You can spend your weekends visiting the unique Germantown Museum or playing golf at the Germantown Country Club.
Population: 39,447
Median Home Value: $461,533
Monthly Median Rent: $1,832
Annual Median Household Income: $123,387
Nashville
Nashville, the liveliest city in Tennessee, is no doubt the best city for young professionals. The job opportunities, fun culture, recreational hotspots, and exciting communities make it welcoming for newcomers. The cost of living in Nashville is a little higher than in other parts of the state but it's still manageable. You can enjoy the city's nightlife, catch a game at the Nissan Stadium, or explore the many art galleries in the city.
Population: 682,262
Median Home Value: $420,533
Monthly Median Rent: $1,644
Annual Median Household Income: $62,087
Cost Of Moving From Michigan To Tennessee
In order to move from Michigan to Tennessee, you have to cross 2 states, or 621 miles to be precise. When it's a long-distance move of this volume, the moving costs are bound to be higher. But with smart packing, off-season scheduling, and low estimates; you can move even on a budget. If you want to move a one-bedroom apartment from Michigan to Tennessee, it'll cost you anywhere between $1,500 and $1,850. If you have a larger 4+ bedroom apartment, it'll cost you approximately between $2,990 and $5,750.
Summing Up
When you're moving from Michigan to Tennessee, you won't miss a lot apart from the long, cold winters. You'll soon gel with the communities and find yourself enjoying the balanced pace of life here. Time to open yourself up to a great music scene and world-class dining experiences in Tennessee! We hope this guide was helpful in giving you an insight into what it's like to move from Michigan to Tennessee. Good luck with your move!
FAQs On Moving from Michigan to Tennessee
Is It Cheaper To Live In Tennessee Or Michigan?
It is cheaper to live in Tennessee because it's 0.4% cheaper when compared to Michigan. The cost of living in Tennessee, too, is lower than in Michigan – the cost of living in Tennessee is 87.6 whereas that of Michigan is 89.6.
What Are The Benefits Of Moving To Tennessee?
Tennessee has a low property tax, zero tax on income, and abundant jobs. Tennessee also has many recreational attractions like festivals, the Great Smoky Mountains, and several concert venues. If you're a barbeque lover, you're going to have a blast in Tennessee.
See Also: Moving To Tennessee – Relocation Guide for 2022
Why Does Everyone Want To Move To Tennessee?
Tennessee with its good schools, scholarship programs, low crime rate, affordable homes, and good economy is a great place to raise a family. The state also has retiree programs which makes it welcoming for those looking to spend their retirement years here. The state's central location also makes it a great place to move to as it's easy to get around.
Where Is The Most Beautiful Place To Live In Tennessee?
Cities and towns like Nashville, Franklin, Townsend, Lynchburg, Chattanooga, Gatlinburg, Jonesborough, and Memphis are some of the most beautiful places to live in Tennessee. These places offer a great quality of life with their scenic beauty, low cost of living, and abundance of amenities.
Enter your information
Almost done!
Enter your information to view your quote.
Your information is safe with us. By using this service, you agree to receive email communications solely regarding your relocation process