Moving from NYC to Hawaii – A Complete Guide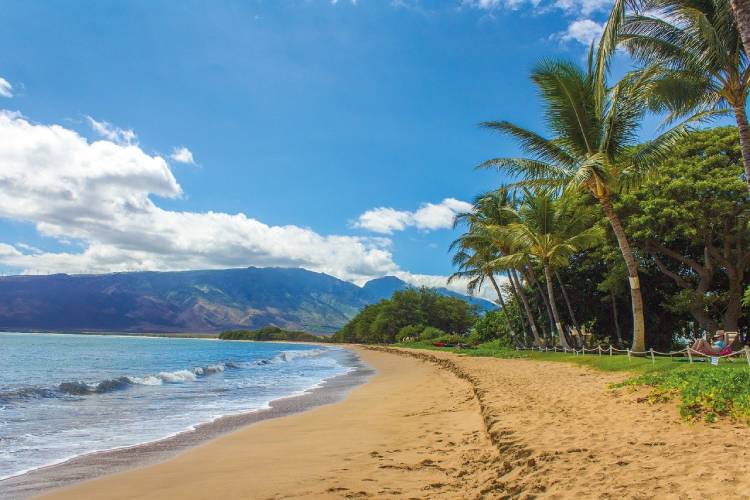 Know what to expect when you move from New York City to the Hawaii Islands.
Moving to Hawaii is probably everyone's dream. Are you looking for a change of scenery? The island breeze, pristine waters, warm atmosphere, and gorgeous landscape – who wouldn't be tempted to pick everything up and move if given a chance? Still, you are a New Yorker and have gotten accustomed to a certain lifestyle. So you need to be prepared before you make the big transition to Hawaii. Perhaps you have finally found the winning formula for living in paradise and earning a good income while you're at it, too. Here's a helpful checklist of things to know while planning your move.
Cost of Living in Hawaii
When you plan your move to Hawaii, you have a lot of costs to factor in. Not only will you need a large sum of money saved to facilitate the move itself, but you will also need to save and earn enough money to survive in Hawaii.
The cost of living in Hawaii is substantial, given that it is the most expensive state in the United States. So, if housing is a big concern, then before you choose the neighborhood, examine housing costs in different areas. For about $900,000 you could get a small place in Hawaii Kai, a condo in Waikiki, or a pretty house in Ewa Beach. You may have to make peace with a small yard, especially in the city (Metropolitan Honolulu), but that wouldn't be much worse than a cramped room in Manhattan, where there is no space to breathe, let alone have a small yard.
Remember that Hawaii has a progressive state tax. So based on how much you earn on a yearly basis, you will be taxed a certain percentage. The percentage ranges from 1% for low-income earners to 11% for high-income earners who draw more than $200,000 a year.
Where to Live
Choosing a neighborhood in Hawaii is crucial because it will determine how you are going to live, how much you are going to have to earn every month, and how much of your salary you are going to spend regularly. It will also decide what kind of recreational and entertainment activities you would be able to pursue, how long the commute is to and from your new workplace, and how much of a social life you can expect to have. Here are some neighborhoods worth considering.
Maui: Although Maui is much bigger than Oahu, its population is considerably smaller, at about 1/10th that of Oahu. There may not be as many office buildings or job offers, so get a remote job if you want to stay here. The plus side of living in Maui is witnessing nature at her most brilliant and diverse. With cool interiors dotted with beaches in the West to a dormant volcano at the Haleakala National Park, Maui is an adventure for the eyes and soul.
Oahu: Oahu is probably the most populated island in Hawaii, home to almost 1.02 million residents and Honolulu's state capital. If you want to live in a neighborhood with a city vibe, proper highways, office buildings, malls, and restaurants, then head toward Honolulu. The state capital is ideal for families with children, too, thanks to great job opportunities and good public and private schools.
Kauai: With just about 72,000 people, Kauai is even less populated than Maui and Oahu, making job opportunities few and far between. But it is nicknamed 'The Garden Island', thanks to its gorgeous waterfalls and rainforests. It is arguably the most beautiful island in Hawaii. So unless you're sitting on a fortune and don't need to work every day, living here might be out of the question, but visiting isn't!
Island of Hawaii: Although quite big, it is still the second most populated island in Hawaii. Thanks to its size and considerably smaller population, you might find accommodation that spreads out well and gives you more space for your penny. Speaking of space, you would need a car to get around here.
Getting around
If you have a car that you are transferring to the Islands, remember to update your driver's license. This comes with perks because you get discounts from local businesses if you have a Hawaiian Driver's License. If you don't have a car, you will have to rely on the transport systems on the island you live on, since transportation varies from island to island. Most islands have shuttle services, taxis, and hired cabs like Uber and Lyft. In Oahu, you can use the bus service connecting all parts of the city and even the airport. If you want to go from one island to another, you can do so by ferry, boat or helicopter.
Working in Hawaii
One thing is for sure; if you want to get a job in Hawaii, it won't materialize in your room in New York City. Most job applicants drop out of job interviews for opportunities in Hawaii because they need to travel to attend. You'll need to be in Hawaii to look for a job. But since so many people don't want to make the trip just for an interview, you might have more vacancies than you bargained for.
Some jobs pay higher than others, including engineering, nursing, real estate, and law. So if you have the qualifications for any of these industries, you could earn and live very comfortably in Hawaii. If you want more options, there's always tourism, the biggest industry in Hawaii. But tourism is lucrative only during the holiday season. You may not earn much during off-season months, which results in unstable income. The average salary of someone living in Hawaii is about $59,000, which is higher than the national average income. But also, the cost of living is 71% more expensive than the national average.
How to Move to Hawaii
Moving to Hawaii can be pretty simple or fairly difficult, depending on how much you plan to move there. If you have only some valuables that you can pack into a suitcase, all you need is an airline ticket. But if you have more things to move, depending on the size, weight, and importance of the item, you can either have them mailed in small parcels or consider hiring a shipping container to move it all in one go. Specialty items like cars would need a shipping container to carry them to Hawaii and an added fee.
See Also: Hawaii DMV Change of Address
Moving Pets to Hawaii
Since Hawaii is an island, moving your pets to Hawaii may prove to be tricky. Being the only rabies-free state, it has very strict protocols to be followed for your pets to qualify for immigrating to Hawaii. Thanks to their commitment to preserving its natural ecosystem, there are even restrictions on the type of animal you want to bring into Hawaii. Dogs and cats are mostly allowed, so long as they haven't been crossed with other animals (like a dog-wolf hybrid). Domesticated animals prohibited from entering Hawaii include snakes, hermit crabs, hamsters, geckos, porcupines, toucans and snapping turtles, or any pregnant pet. You will need complete vet records and up-to-date vaccinations for immediate release. Any complications may lead to the animal being quarantined for 5 to 120 days, depending on the severity of the case.
Also Read: Long Distance Moving with Pets – Planning Guide
Pros & Cons of Moving to Hawaii
Pros:
It feels like you are living in paradise
You'll never have to worry about biting cold winters
There are many things to do outdoors
You can enjoy fresh fruits
Although there are incidents of crime in Hawaii, it is relatively safer
You will learn to decompress and relax
Cons:
Housing is expensive
High cost of living
Difficult to blend in, if you are not a local
Not many seasons
Island fever is real
Tourist season can be annoying for residents
Job opportunities vary from island to island
Conclusion
The idea of living in Hawaii sounds like walking into paradise. And it is quite true, with Hawaii's beautiful beaches, greenery, mountains and gardens, and gorgeous sunsets. But once the honeymoon period is over and you realize you have rent to pay, offices to reach, and traffic to bear, the glimmer of paradise seems to fade away. Having said that, Hawaii still is a great place to live in, with its warm, sunny weather, ocean breeze, and plenty of outdoor activities in between and after office hours. Once you move to Hawaii, it'll be hard to live anywhere else, and you wouldn't want to, either.
Frequently Asked Questions about Moving to Hawaii
Is it realistic to live in Hawaii?
While the idea of moving to Hawaii may be fun and exciting, and for a good reason, you should also be forewarned that going there will not feel as good as you had hoped if you do not plan your move and budget for it well in advance. Many people moving to Hawaii end up moving back in a year because it wasn't what they hoped for (which is usually a result of no preparation). Like all new places, you will be living here, which is very different from a holiday in Hawaii. So do your research and be ready for any challenges. That way you can enjoy your new life.
How much money do I need to move to Hawaii?
Hawaii doesn't come cheap. Moving to Hawaii will cost a considerable amount of money, not just because of the moving company you hire but also the size of the house you're packing and moving, the weight of your household items, how far you would need the freight container to ship your things and many other variables. On average, you should save up at least $50,000 for the entire operation as well as for settling in. So don't fantasize about living in a hut on the beach.
Also Read: How Much to Ship a Car to Hawaii?
Is it hard to get a job in Hawaii?
It's next to impossible to get hired for a company in Hawaii while you are sitting in your apartment in New York City. You will have to be in Hawaii to land a job physically. Since most applicants never travel to the Islands for job interviews, you might luck out on vacancies if you do make the trip.
What jobs make the most money in Hawaii?
If you want to earn a high income in Hawaii, then you can apply for a job in these industries because they have the most highly paid jobs in Hawaii right now:
Computer Engineering (average salary of $79,533 per year)
Nursing (average salary of $79,731 per year)
Real estate (average salary of $83,281 per year)
Judge (average salary of $83,834 per year)
Management (Construction, Engineering, Finance) (average salary of $113,149 per year)
Can you live cheaply in Hawaii?
If you want to live on a tight budget and find cheap neighborhoods to live in, the best option would be to live on the Big Island, which is said to be the most affordable island to live on in Hawaii. Even so, the median household income for someone living on the Big Island comes to about $52,000. So wherever you choose to move to Hawaii, make sure you can afford the cost of living there before you move.
Are there a lot of bugs in Hawaii?
The good news is that Hawaii isn't infested with vast and diverse bug populations. But there are some bugs around. While they aren't as harmful as one would suspect, there are quite a few people out there who have bug-related phobias. So maybe you want to do a thorough bug-check of wherever you plan to live and find out what you're going to be up against insect-wise.
Also Read: Moving From NYC To Tampa – A Complete Guide
Enter your information
Almost done!
Enter your information to view your quote.
Your information is safe with us. By using this service, you agree to receive email communications solely regarding your relocation process