What Salary Do You Need To Live in San Francisco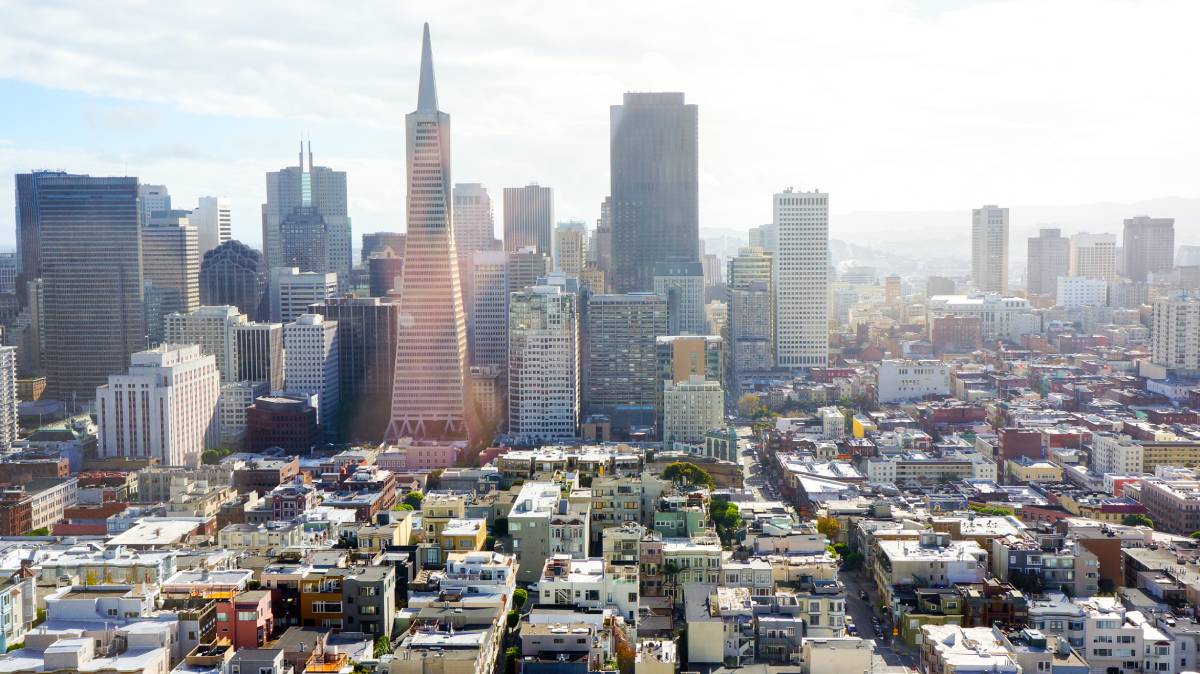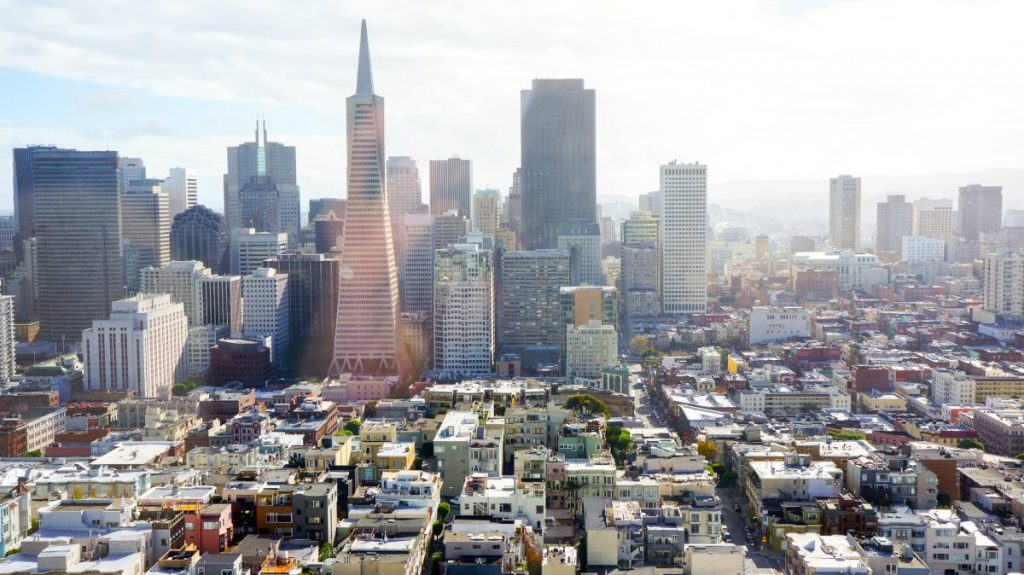 San Francisco is one of the loveliest cities in the United States. The city is located on a peninsula between the San Francisco Bay and the Pacific Ocean, giving it a pleasant climate all year. San Francisco is known for its winding curves on the famous Lombard Street. The city also has numerous parks, including Golden Gate Park and Alamo Square Park. Residents in San Francisco will be able to enjoy the outdoors in these parks. Furthermore, the city has a vibrant cultural scene with several museums and theaters. As a result, there is always something to do in San Francisco.
San Francisco is one of the most expensive cities in the United States. If you're thinking of moving there, it's important to know what salary you need to live comfortably. In order to make sure that your salary can cover all of your expenses, it's important to understand just how much you need. We'll take a look at the average salary in the city. By understanding it, you can make an informed decision about whether or not moving to San Francisco is feasible for you.
Where Does Your Salary Go Living In San Francisco?
If you're lucky enough to earn a decent salary in San Francisco, you may be wondering where it all goes. Between the high cost of living and the city's many temptations, it can be easy to spend beyond your means. The cost of living in San Francisco is notoriously high, and for a good reason. Whether you're renting an apartment or buying a house, the price of housing is high. And once you've found a place to live, you still need to pay for utilities, transportation, and other essentials. All of this can add up quickly, leaving little room in your budget for things like entertainment and eating out. However, with a little planning and discipline, it is possible to save money and still enjoy all that the city has to offer.
Costs of Real Estate in San Francisco
In recent years, the cost of real estate in San Francisco has risen. This is due, in part, to the city's thriving economy and growing population. With so many companies competing for talent and space, it is no surprise that demand for residential and commercial properties has also increased. As a result, home prices and rental rates have spiked, putting significant strain on many residents. However, despite these high costs, San Francisco still remains an attractive place to live for various reasons. According to PayScale, San Francisco's housing expenses are 231% higher than the national average.
According to Zillow, San Francisco has a median home value of over $1 million and average rent prices nearing $3,000 per month; most residents are looking for ways to save money. One potential solution is buying or renting a home outside the city limits, where costs tend to be much lower. However, it's important to remember that these areas may lack the same amenities and conveniences offered by more urban neighborhoods. Additionally, those who wish to avoid long commutes may need to budget additional time and money for transportation costs.
The cost of real estate in San Francisco varies greatly depending on the neighborhood. Neighborhoods like Nob Hill and Pacific Heights are located closer to downtown and offer stunning views of the Bay Area, while neighborhoods like the Mission and Excelsior are located further from the city center and tend to have older houses. As a result, the cost of real estate in San Francisco can vary widely depending on your neighborhood. For example, properties in Nob Hill, Pacific Heights, Lombard Street, West of Twin Peaks, Marina District, and Seacliff tend to be much more expensive than those in the Mission, Excelsior, Tenderloin, Outer Sunset, South of Market.
Costs of Transportation in San Francisco
San Francisco is one of the most densely populated cities in the country, and as a result, transportation costs can be quite high. Several factors drive up the cost of moving people around the city: the steep inclines of many roads, heavy traffic, and a high concentration of public transit systems. Transportation expenses like bus fares and gas prices are 34% higher than the national average.
The San Francisco Bay Area Rapid Transit (BART) is a quick, cheap, and dependable way to travel from SFO to downtown San Francisco without traffic. The price of a one-way commute on BART varies according to the distance traveled, fare from SFO to downtown San Francisco costs $19.30. The San Mateo County Transit Agency (SamTrans) provides a public bus service costs $2 to $5 one-way for adults.
See Also: How Much Does It Cost to Move Out Of San Francisco?
Taxes in San Francisco
If you live in San Francisco, you are well aware of the high cost of living in this beautiful city. One of the biggest factors contributing to the high cost of living is the amount of taxes paid by residents and businesses. The combined state and local tax rate in San Francisco is over 8.5%, one of the highest in the nation. In addition, sales tax in San Francisco is 7.75%, and there is also income tax ranging from 1-13%. Property taxes are also among the highest in California, with an average rate of 0.73%.
Taxes are an important source of revenue for the city, and they help pay for services like schools, parks, and public safety. While taxes can be unpopular, they are necessary to fund the many services that make San Francisco such a great place to live.
Utility Bills in San Francisco
Living in a city presents many unique financial challenges, and San Francisco is no exception. One of the most significant expenses for residents of this bustling metropolis is utility bills, which can vary greatly depending on a number of different factors. Some of the factors that most heavily impact your utility bill include the size and type of your home, the temperature outside, and whether you have an energy-efficient HVAC system installed. Additionally, some neighborhoods in San Francisco tend to be colder or warmer than others due to their proximity to the city's iconic hills or coastal location. Basic monthly utilities, such as electricity, heating, cooling, water, and garbage, are 9% higher than the national average. To talk in numbers, the average cost is about $261.6 for an apartment of roughly 915 square feet.
Costs of Food in San Francisco
The cost of food in San Francisco is significantly higher than the national average. A recent study found that the average grocery bill in the city is nearly 29% higher than in the rest of the country. The average cost of a meal in San Francisco is $15.5, while a meal in the United States is $12. The cost of groceries is also higher in San Francisco, with the average price of a gallon of milk costing $2.49 and a dozen eggs costing $2.33, and a loaf of bread costing $4.28.
The same study found that restaurants in San Francisco are also more expensive, with the average meal costing 30% more than the national average. A mid-range dining experience for two might cost more than $100. There are, however, several less expensive alternatives available, especially if you dine at fast food or informal restaurants.
The finest dining options in San Francisco are Boon, Nari, Liholiho Yacht Club, Taj Campton Place, and Acquerello.
Healthcare Costs in San Francisco
In recent years, the cost of healthcare in San Francisco has been rising. According to a recent report, the average cost of health care in San Francisco is 20% higher than the national average. A typical doctor's visit in San Francisco costs $132.96, whereas a dental visit costs $114.23. Veterinary care for your pet kitten or hamster would set you back at approximately $62.84.
Some of the best hospitals in San Francisco include UCSF Medical Center, San Mateo Medical Center, Zuckerberg San Francisco General Hospital and Trauma Center, John Muir Medical Center, Walnut Creek, and Highland Hospital.
Childcare Costs in San Francisco
As anyone who has tried to find childcare in San Francisco can attest, daycare costs are exorbitant. Not only are these costs much higher than the national average, but they also tend to increase year after year, putting a heavy strain on low-income families. The cost of childcare in San Francisco is about 10% higher than the national average. A typical daycare center in the city costs $2,451 per month for one child. According to the Economic Policy Institute, you'd have to spend around $29,508 per year on childcare. This number will obviously increase if you have more than one child. Some of the best daycare centers in San Francisco include Mis Amigos Daycare Childcare, Meaningful Beginnings Daycare, and Angel baby Childcare.
School-age childcare in San Francisco can be quite costly. The average yearly tuition for a full-time program at a public school is just over $17,000, while the average for a private school is nearly $25,000. Families with multiple children enrolled in childcare can expect to pay even more. In addition to tuition, there are also other associated costs, such as transportation and after-school activities. The Mission Preparatory School, New School of San Francisco, and Urban School are some of the best schools in San Francisco.
Miscellaneous Costs in San Francisco
San Francisco may be known for its stunning natural scenery and rich history, but it also has a number of other great attractions. Whether you're looking for world-class dining establishments or an endless array of cultural attractions, San Francisco has it all. Of course, living in such a popular city does come with some costs that are unique to the area. If you plan to spend time exploring the city, you can expect to pay for things like transportation, sightseeing tours, and museum admission fees. Some of the most popular attractions include Golden Gate Park, Alcatraz Island, and Fisherman's Wharf, but it's also easy to explore lesser-known sites on your own, such as hidden gems in colorful Chinatown or bustling Union Square. A single person's entertainment and leisure expenditures might cost $2,575 per year.
Understanding the Job Market in San Francisco
The San Francisco job market is booming, with positions in various sectors available. The city's unemployment rate has been dipping for years, and it is currently around 4.5 percent. The city's proximity to Silicon Valley has attracted a slew of tech firms, including Google, Facebook, LinkedIn, and Apple. These businesses are well-known for offering excellent perks and remunerative salaries, making them among the most desired employers in the country. However, there are also several chances for non-technical professionals, particularly in the finance and healthcare industries. JPMorgan Chase and Citigroup, Bank of America, and Wells Fargo are all headquartered in San Francisco. These businesses provide fascinating and rewarding opportunities in the financial sector. The Bay Area is home to a number of the world's biggest firms, and they are constantly on the lookout for talented individuals. Furthermore, San Francisco's vibrant culture and wide range of people make it an attractive workplace for many people. As a result, the job market in San Francisco is extremely competitive.
How Much Should You Earn To Live Comfortably Well In San Francisco?
The amount of money you must make to live comfortably in San Francisco is determined by your lifestyle and financial habits.
Assuming you would like to live relatively comfortably without breaking the bank, you would need to earn around $93,626 annually to live well in San Francisco. This figure does not account for luxury items or travel but focuses on the essentials needed to survive and thrive in The City by the Bay. Of course, this is just a broad overview, and your specific circumstances may vary, but it gives you an idea of how much you would need to earn to live relatively comfortably in San Francisco.
The minimum hourly living wage for a single person without children is $31.21. For two-working people with one child, the required hourly salary is $32.47, and for two working people with two children, it is $40.80
Conclusion
San Francisco is one of the most popular places to live and work in the United States, thanks to its vibrant culture, diverse population, and amenities. 
The cost of living in San Francisco is high, but it's worth it to many people who want to live in a vibrant city with plenty of job opportunities. If you can afford to live here, you will likely enjoy a high quality of life. If you're moving to San Francisco, be sure to research the job market and costs of living in the area so that you can plan accordingly. Whether you're a tech professional or just looking for a great place to live and work, San Francisco is sure to exceed your expectations!
Frequently Asked Questions
How long does it take to find a job in San Francisco?
Finding a job in San Francisco may take anything from a few weeks to a few months, depending on your skills and experience. Because of the city's tight employment market, you'll need to work hard to stand out. However, with the appropriate technique and networking, you can significantly improve your chances of finding the ideal career in San Francisco.
What are the best neighborhoods in San Francisco?
The finest areas in San Francisco are determined by a person's budget and lifestyle. The Mission District, Nob Hill, and Pacific Heights are some of the city's most popular neighborhoods. However, there are several additional wonderful neighborhoods to select from as well.
What is the weather like in San Francisco?
The weather in San Francisco is pleasant all year, with an average temperature of 60 degrees Fahrenheit. On the other hand, the city is frequently foggy throughout the summer months.
What are the pros and cons of living in San Francisco?
The advantages of living in San Francisco include the city's rich culture, convenient public transportation, and lovely environment. The drawbacks of living in San Francisco are the high cost of living and the city's foggy weather.
What are the best things to do in San Francisco?
The Golden Gate Bridge, Alcatraz Island, and Fisherman's Wharf are among the most popular tourist attractions.
Enter your information
Almost done!
Enter your information to view your quote.
Your information is safe with us. By using this service, you agree to receive email communications solely regarding your relocation process