Tips for Moving Back to Hometown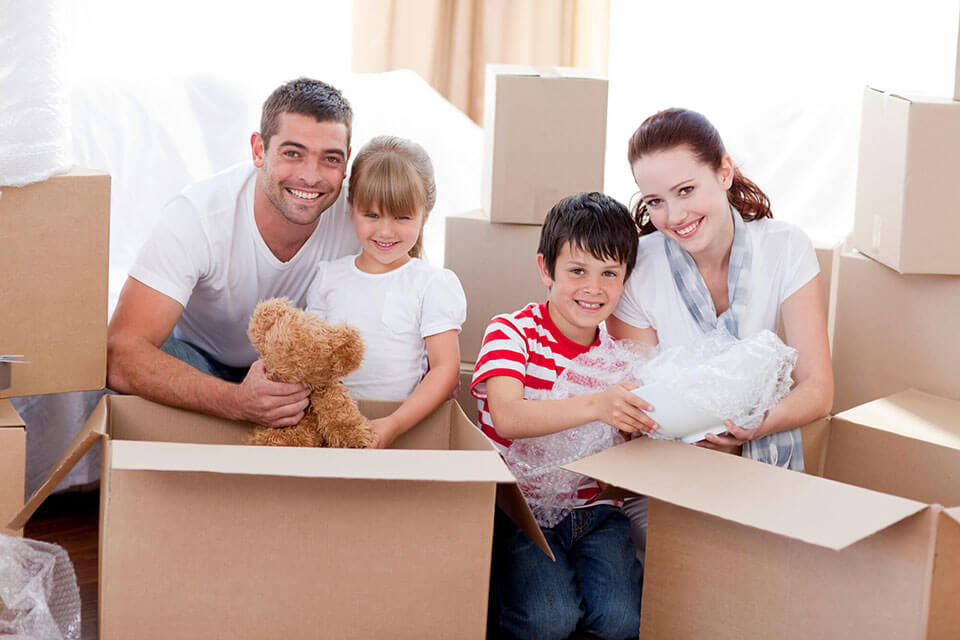 Hometowns always have a special place in our lives. They hold special memories for almost everyone. Most people leave their homes for university and then move to new cities. Their journey begins from wherever life and career take them.
Moving back to your hometown can either be exactly how you had pictured it in your imagination, or it could be entirely different from your memories and absolutely surreal.
Regardless, if you choose to return to your hometown, it will be an adventure that might have the potential to alter your life. One thing is sure, returning to your hometown will always be a cocktail of mixed emotions and a nostalgic walk down memory lane.
Prepare yourself emotionally
Moving back to your hometown will make you feel nostalgic. You might be transported back into the memory lanes of your childhood and adolescence. Some things might be the same way you left, and some things might have changed. Prepare yourself emotionally for this Ferris wheel ride.
See Also: How To Prepare For A Long Distance Move
Connect with family, old neighbors, and friends
Once you reach your hometown, reconnect with your family, old neighbors, and childhood friends. The reunion will be emotionally charged and help you get the town's insight again. It will help you network with people and help you find a new job if need be. Your close tribe can also be your support system until you settle down.
Usually, we long to build a social circle when we move to a new place. In your hometown, it is very easily doable. It would help to connect with people you grew up with. This will reconnect and reestablish your relationships. Today, social media has made social connections very easy. So make sure you use the social platforms to stay connected.
Reconnect with former workplace
You might have taken up a job when living as a teenager or college-goer. If you are looking for a new job, reconnect with the former employee and the staff. Even if you are not searching for a job in the same field, it will be a great idea to work temporarily with them while searching for placement in your desired industry or preparing for a career change. Meet your employer in person instead of just shooting a mail, and they might remember and connect with you better after a meeting in person. When meeting your old boss, make sure you include positive references from jobs you held while away, explain your reason for moving back, and keep an optimistic attitude.
Visit your favorite spots in town
Revisit your most memorable, favorite spots in your hometown. They might be some gardens or scenic spots. Drive your car or ride your bike along the old trail down the block. Eat at your favorite restaurants, order your most-loved dish and relish it. Grab a drink at the local pub or club. Shop like locals, walk along the main strip downtown to window-shop. These experiences will make you feel more settled and connected to your town. Experiencing all the places that remind you of great times will positively connect you again to your city. It will be the perfect way to welcome yourself back home.
Moving back with your parents
Most people return home under un-favorable conditions. They might have been laid off, trapped in an economic or personal crisis, etc. You might return after college as a stop-gap before entering the job scenario. Adjusting again with your parents after living independently for a while might be a little tricky. You should make a few changes to your lifestyle and contribute towards household expenses like paying utility bills, grocery, etc.
Frugal spending will help you sail through challenging times and demonstrate your will to take on mature responsibilities. Remember, a penny saved is a penny earned!
Establish Boundaries
Living with parents is different when you are a kid. You must draw certain boundaries for living together, or it will get awkward and complicated. Have a dialogue with your parents or caretakers and clearly explain your intentions and action plan. You and your parents both should have privacy in the house. It would help if you actively sought employment and contributed to the household in cash or kind.
Recruit good moving company
Are you planning to relocate? Whether moving to your home town or elsewhere, hire a good reputable company if budget approves. They will help you not only move but pack efficiently. If you are into DIYing, make sure you have followed all the rules and processes for packing your stuff well into sturdy cartons, using required liners. Hire or seek help if needed; sometimes, the moving process can get very hectic. Also, check on the moving truck's schedule and collect the parcel on arrival.
Prepare a checklist
A moving checklist is an essential piece of document. It will help you streamline your tasks and ensure that you don't miss out on them. In your checklist, add the number of boxes, the content of boxes, a list of valuable gadgets, etc. This helps keep the count when unpacking. The checklist will also aid you in eliminating things you do not wish to take with you to your hometown. you can dispose of such things with an online auction, garage sale, or donation.
See Also: Step-By-Step Office Moving Checklist
Choose the right vehicle for moving
Hiring a vehicle is one of the costliest affairs in the moving process. Choose the vehicle correctly, as per the required size and affordability. If you have significantly less stuff, you can hire a small vehicle, which will help you reduce your moving budget sizably.
Advantages and Disadvantages of moving back to hometown
If you are toying with the idea of moving to your hometown, you should go through the pros and cons that might affect your move. The familiarity of a hometown can be a boon and a bane simultaneously. It would be best if you were prepared to embrace the old and the new simultaneously. Weighing them with an open mindset will help you decide if moving to your hometown will be good.
Advantages of moving back to your hometown
· Save Money: Saving money is a major cause that leads many people to move back home and overcome debts and financial crises. Moving with your parents temporarily or for the long term will help you cut down on rental payments, which takes away a huge chunk of monthly expenses. Household expenditure also gets divided along with utility bills.
· Job Opportunities: It will help if you work towards re-building your social contacts to help you find a good job. Since you know many people in your hometown, you can get a good job opportunity with references or recommendations.
· Fulfilling emotional quotient: Elderly parents or grandparents are always praying for support from family. When you move back to your home town, you might be able to fulfill your moral obligation towards them. Love and compassion towards your elders will surely bring happiness and contentment to you.
· Emotional Support: Hometown is full of close family and friends. You will receive unlimited emotional support from them in times of need. If you are going through a rough patch, professionally or personally, be it a lost job or a painful divorce, your friends and family will be there to help you get through. This is mostly possible in your hometown only.
· Childhood friends: When you return to your hometown, whether big or small, you get a unique opportunity to re-kindle your old friendships and relationships. The tradition of sitting with best friends chatting away about old times is so refreshing. Now will be the time to rediscover and enjoy your old friendships.
Cons of moving back to your hometown
· Time has stopped: Hometowns give a feeling of time having stopped. at times; nothing seems to have changed. The houses, streets, and clubs all have the same feel. But on a positive note, people's love and affection also remain unchanged.
· The same bunch of people: It is nostalgic to see the same bunch of people with their quirks and frenzies. If you are hoping for a radical change in the city, you might be disappointed. The reason for your moving back to your home town will determine your relationship with peers, family, and friends. The worst part of meeting the same people is that you might bump into people you disliked or hurt you in your earlier years.
· A step back: When we leave our hometown for further studies or career options, we keep moving to different places that offer us better financial and social opportunities. Moving back to your hometown might make you feel as if you are turning back time or taking a step behind instead of moving forward.
· Comfort Zone: Stepping back into the comfort of your surroundings and house might make you too compliant to try sailing in unknown waters in the future. After that move, university and job opportunities throw us out of our comfort zone and keep us struggling for success.
· Back into the same circle: Returning to your hometown without any objective or motive in mind might find you falling into the same old cycle of life you were used to. In a way, it is a vicious circle where you may feel trapped.
· Unwanted advice: Everybody will be eager to help you, especially your parents and close friends. You might end up getting such advice that you hadn't even asked for. Such are the perils of living with elders when you are a grown-up too!
Conclusion
You may start to see things differently. Moving back to your hometown, after years and years, will most likely help you know how you have changed. The introspection will alter your perspective of the world and of the people around you. Hence, you should look at your hometown with a totally open and different set of vision and perspective.
FAQ
Is moving back to my hometown a good idea?
Moving back to your home town will give you a chance to reassess your life, meet with good old friends and stay in the comfort of your parent's home. You might bump into people you have lost touch with for many years. Spending time in your hometown among loved ones will be a great kickstart to your life, as you will gain perspective, as if from the very beginning of your life journey.
How often do people move back to their hometown?
More than 30% of Americans have lived in or near their hometown for at least ten years. Another 18% have lived near home for 11 to 20 years, and 20% lived close by for 21 to 30 years.
At what age does the average person leave home?
In 2019 the average age of men to move out of their parental home was 27.1 years. The average age in the year 2006 was 28 years. The age has started to decline gradually, 0.1 years per year.
What should you do when you move back with your parents to your hometown?
Be clear and unambiguous about your plans and discuss them with your parents.
Be A Considerate Roommate.
Respect the house rules as you are living in your parent's home.
Be proactive towards contributing to the household in cash or kind.
Pitch In for Groceries.
Offer to run errands once in a while
Enter your information
Almost done!
Enter your information to view your quote.
Your information is safe with us. By using this service, you agree to receive email communications solely regarding your relocation process