What Salary Do You Need To Live In Jacksonville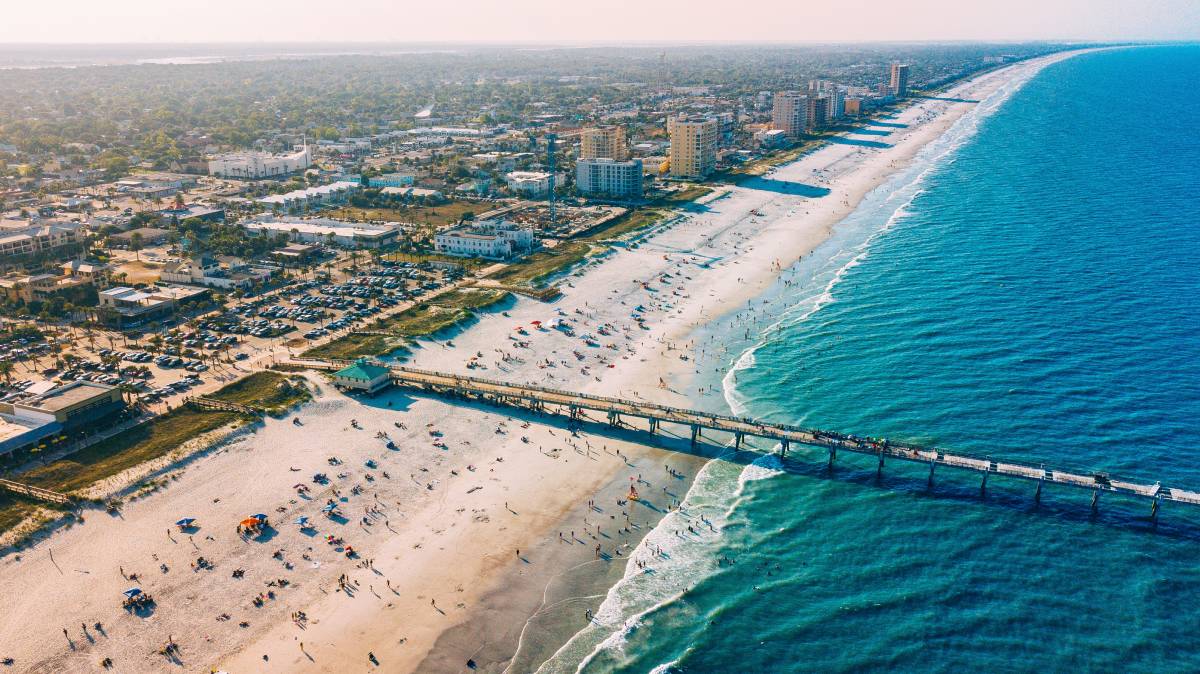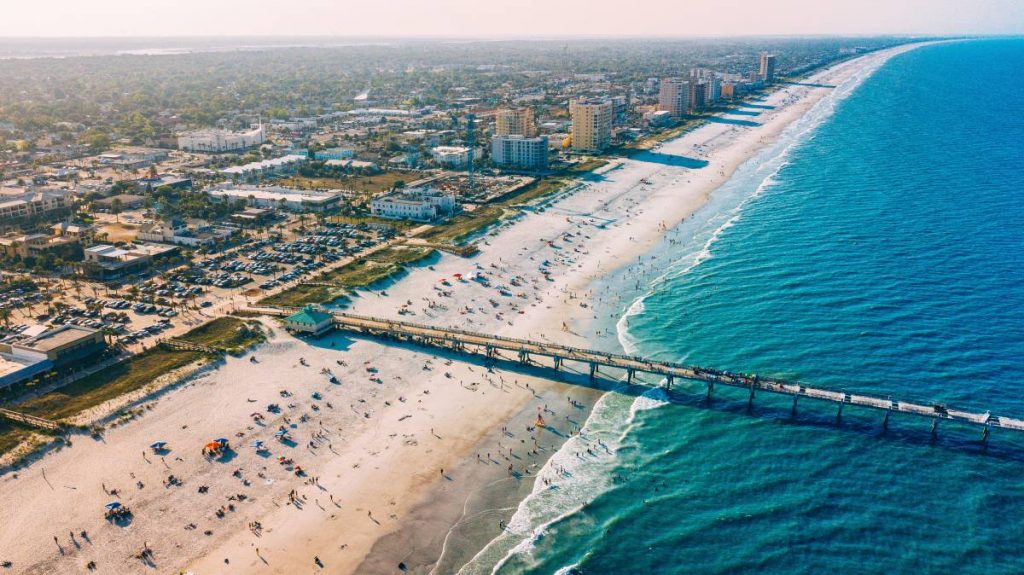 Jacksonville is the largest and the most populous city in the state of Florida and it is located in the Duval County, along the St. Johns River and the Atlantic Ocean, approximately 25 miles south of the Florida-Georgia border. Home to 938,717 people, Jacksonville is also known as Jax or the Gateway to Florida. It attracts people to settle down and visit the safe city for its spellbinding scenery, restaurants, nightlife, healthcare, education, entertainment options, open spaces, and culture.
The biggest draw of the city is that it has a cost of living index of 93.5, which is lower than the national average (100). Florida has an overall score of 102.8 in the cost of living index. Although Jacksonville is a pretty affordable place to live in, it still offers a high quality of life to its residents. The city was named among the top US cities to call home by the Money Magazine. The most important factor to consider while moving is the cost of living and since that part is sorted, let's have a look at the other financial aspects if you decide to move to Jacksonville. These will give you a good idea of what salary you need to live in Jacksonville.
Where Does Your Salary Go Living In Jacksonville?
Costs Of Real Estate In Jacksonville
When you think of the expenses of living in a particular city, probably the biggest chunk is going to be your housing costs. The overall cost of living in Jacksonville is significantly lower than the national average and that needs to be accredited to the affordable housing costs. The housing prices are significantly lower in Jacksonville than the average in the country. As per Zillow, the median home price in Jacksonville is $288,061. This value has experienced a huge increase of 29.2% from February 2021 to March 2022. If we look at the median home value in the US, it is $337,560. The difference is quite a lot. The same value for the entire state of Florida is $367,175, even higher than the national average.
In case you're not ready for homeownership yet, becoming a renter is the best option. The average monthly rent for a studio apartment in Jacksonville is $1,361. For a 1-bedroom, a 2-bedroom apartment, and a 3-bedroom apartment, it is $1,553, $1,800, and $1,326, respectively.
A few of the most affordable neighborhoods in Jacksonville are Beach Haven, East Arlington, Harborview, Sandalwood, North Beach, Fleming Island, Orage Park, Larsen, Kennel Club, Garden Park, Black Hammock Island, Sand Jose, and Secret Cove.
Costs Of Transportation In Jacksonville
The total area of Jacksonville is 874 square miles and therefore, owning a car will be extremely convenient. Do keep in mind that the per-gallon cost of gas in Jacksonville is $2.53. You'll find a huge number of state and interstate highways within the city to get from one point to another easily. The traffic can be an issue at times, particularly between the city and the beaches.
The Jacksonville Transit Authority (JTA) operates the bus services in the entire city and has a sizeable fleet of more than 250 vehicles. Its one-way fare costs $1.75 per person. If you're going to use the bus services more than once, you can opt for a STAR Card that gives you multiple options like day and week passes for $4.50 and $20, respectively.
The JTA also owns an elevated monorail system called Jacksonville Skyway that offers the residents free transportation. Mostly, it runs from Monday to Friday between 6 am and 9 pm. In addition, The St. Johns River Ferry is a passenger and car ferry service that connects the north and south ends of Florida State Road A1A. The 1-mile journey costs $1 per person on a bicycle. The vehicle fares are $6 for a motorcycle, $7 for a car during weekdays, and $8 for a car during weekends.
Jacksonville's trolley service is called The Riverside Avondale Night Trolley and its one-way cost is $1.50 per person. Apart from all this, Amtrak operates the daily railroad passenger services in the city. The Jacksonville Amtrak station is just 20 minutes north of the downtown area. The city also gives you the option of renting cars and walking is highly enjoyable, too.
See Also: How Much Does It Cost to Move Out of Jacksonville?
Taxes In Jacksonville
Are you ready for some delightful news? Florida is one of the only nine states in the US that do not have an income tax. The minimum combined sales tax (comprising state, county, and city sales tax rates) in Jacksonville is 7.5%. This includes the Florida sales tax rate which is 6% at the moment, and the county sales tax rate which is 1.5%. Duval County has an effective property tax rate of 0.94%. This means that the homeowners are liable to pay 0.94% of their home value in property taxes every year. If you're moving to Jacksonville from a state that has high taxes, your expenses here will definitely get a breather!
Utility Bills In Jacksonville
Even if you find the best deal on housing, an expense that will always have to be accounted for in your budget is going to be your monthly utilities. What all is included in the utilities? Any basic service that you need to keep your home and business running smoothly like water, electricity, gas, internet, cable TV, etc. are called utilities. According to Numbeo, the average utility bill in Jacksonville is $207 which is lower than the average utility bill in the country – $238.
Going into the specifics, Payscale shares that the average energy bill in Jacksonville is around $155 per month while the average phone bill is around $165 per month. Overall, the costs of utilities in Jacksonville are around 8% lower than the national average, which means there are more opportunities to save!
Costs Of Food In Jacksonville
Probably the most crucial aspect of the cost of living factor is the cost of groceries and food. The good news is that the cost of groceries in Jacksonville is almost at par with the national average. For a single person, the average cost of food for a month in Jacksonville is around $366. As per Payscale, a loaf of bread in Jacksonville costs around $3.34 and a gallon of milk costs around $1.95. For a carton of eggs you'll need to pay around $1.82 and if you fancy a hamburger, expect to pay around $4.26.
Some of the best places to eat and drink in Jacksonville are Restaurant Orsay, Kazu Japanese Restaurant, Town Hall, The Bearded Pig, Ibex Ethiopian Kitchen, Flying Iguana Taqueria, Matthew's Restaurant, Eleven South Bistro & Bar, Taverna, Metro Diner, Green Papaya, Terra Gaucha Brazilian Steakhouse, and Hawkers Asian Street Fare.
See Also: Best Moving Companies In Jacksonville
Healthcare Costs In Jacksonville
The one place most people wish they don't have to go to is a hospital or a clinic. But there's no escape for anyone. According to Payscale, for a regular visit to the doctor, you're going to have to spend $97 while the amount for a dentist appointment is $83. If you have a pet, you can expect a veterinary visit to cost you around $51.
There are numerous high-quality hospitals in Jacksonville like Baptist Medical Center Jacksonville, Wolfson Children's Hospital, St. Vincent Medical Center Southside, HCA Florida Memorial Hospital, Mayo Clinic Hospital, UF Health Jacksonville, Brooks Rehabilitation Hospital, Ed Fraser Memorial Hospital and Baker Community Health Center, Flagler Hospital, Orange Park Medical Center, and River Point Behavioral Health.
Childcare Costs In Jacksonville
If you have a family or are planning to start one, you have to account for childcare costs too. Wondering about the education expenses for your young ones? Check it out. According to the 2022 data from Private School Review, the average private preschool tuition fee in the city is $9,438 per year, the average private middle school tuition fee for a year is $9,419, and the average private high school tuition fee is $10,068 per year.
If you're moving to Jacksonville with your family, allow us to inform you that there is no need for you to worry about the educational institutions in the city, whether you're looking for schools or colleges and universities. Following are some of the best options you might be interested in:
Schools: J. Allen Axson Elementary School, Duval Charter School At Flagler Center, New Berlin Elementary School, Julia Landon College Preparatory & Leadership Development School, James Weldon Johnson College Preparatory Middle School, River City Science Academy, Douglas Anderson School Of The Arts, Ponte Vedra High School, and Paxon School/Advanced Studies
Universities: Florida State College at Jacksonville, University of North Florida, St. Johns River State College, Jacksonville University, First Coast Technical College, Edward Waters College, Trinity Baptist College, and the Chamberlin University College of Nursing.
Miscellaneous Costs
Jacksonville offers the residents a number of stunning public attractions where you can go and enjoy with your friends and family. Following are a few of the many places you can visit:
● The Catty Shack Ranch Wildlife Sanctuary is a non-profit organization where you can take your kids to see some exotic animals like pumas, lions, tigers, foxes, bobcats, and leopards. People who work at the sanctuary are not paid but they do it because they want to. The ticket per person costs $15 for adults and $7 for kids.
The Museum of Science and History (MOSH) was established in 1941 and is a heaven for people of all ages, particularly kids. A special mention for the Space Science Gallery and Bryan Gooding Planetarium is important. The ticket per person costs $15 for adults and $12 for kids.
Jacksonville Zoo and Gardens is a perfect spot to spend an entire day with your family. You'll get to learn quite a lot about wildlife preservation as the zoo is home to about 2,300 exotic animals and 1,000 different plants. The ticket per person costs $33 for adults and $26 for kids.
Wait! There's plenty more. Do not miss the Cummer Museum of Art & Gardens, St. Johns Town Center, Friendship Fountain, Jacksonville Arboretum and Gardens, Kingsley Plantation, Talbot Islands State Parks, Amelia Island, and the Atlantic Beach.
Understanding The Job Market In Jacksonville
This is the most important section for those who are looking for a switch or to start afresh. Jacksonville has a plethora of career opportunities waiting for you. The best sectors to find work in are healthcare, social assistance, retail trade, financial services, insurance, tourism, military, science and technology, arts, music, and education. The biggest employers in the city are the Naval Air Station, the City of Jacksonville, Baptist Medical Center, Duval County Public Schools, JPMorgan Chase, Deutsche Bank, Landstar, Web.com, Fidelity National Financial, and Winn-Dixie.
How Much Should You Earn To Live Comfortably Well In Jacksonville
The overall cost of living in Jacksonville is a good amount lower than the national average. Whether it's healthcare, transportation, utilities, or housing, you get to save on your costs in almost every aspect. Keeping this in mind, a family of four members with one working adult and two kids should earn an amount of $74,847 in a year to live comfortably in Jacksonville. For an individual living alone in the city, the yearly income should be $32,670 to lead a pleasant life.
Summing Up
Moving to Jacksonville, Florida is going to be one of your best decisions ever, regardless of whether you're a young professional, a family person, or have just retired and now want to completely relax. The cost of living is low and so are the real estate prices. Additionally, the city is full of mesmerizing scenic landscapes. Those who do not like the cold season will love Jacksonville as the city gets a total of 221 days of sunshine, 50 inches of rain, and no snowfall in a year. With its year-round pleasant climate, you can step out for a stroll or enjoy any outdoor activity at any time.
FAQs On What Salary Do You Need To Live In Jacksonville
What Is The Population And The Median Household Income In Jacksonville?
Jacksonville has a population of 938,717 and the median household income in the city is around $55,531.
Which Are The Best Neighborhoods To Settle Down In Jacksonville?
The best neighborhoods to live in Jacksonville are Neptune Beach, San Marco, Springfield, LaVilla, Riverside, Ortega Forest, Sandalwood, Oceanway, Secret Cove, Cobblestone, Isle of Palms, Beach Haven, Deerwood, Orange Park, and Deercreek.
See Also: 12 Best Jacksonville FL Neighborhoods to Live In
Which Florida City Is More Affordable Between Jacksonville and Orlando?
While Jacksonville has a cost of living index of 93.5, Orlando has it at 104.1 which is even higher than the national average (100). If we look at the real estate market, the median home price in Jacksonville is $288,061. On the other hand, it is $354,259 in Orlando. Between these two cities in Florida, Jacksonville is definitely a little less expensive than Orlando.
Enter your information
Almost done!
Enter your information to view your quote.
Your information is safe with us. By using this service, you agree to receive email communications solely regarding your relocation process