Moving To Roseville, CA – Relocation Guide for 2022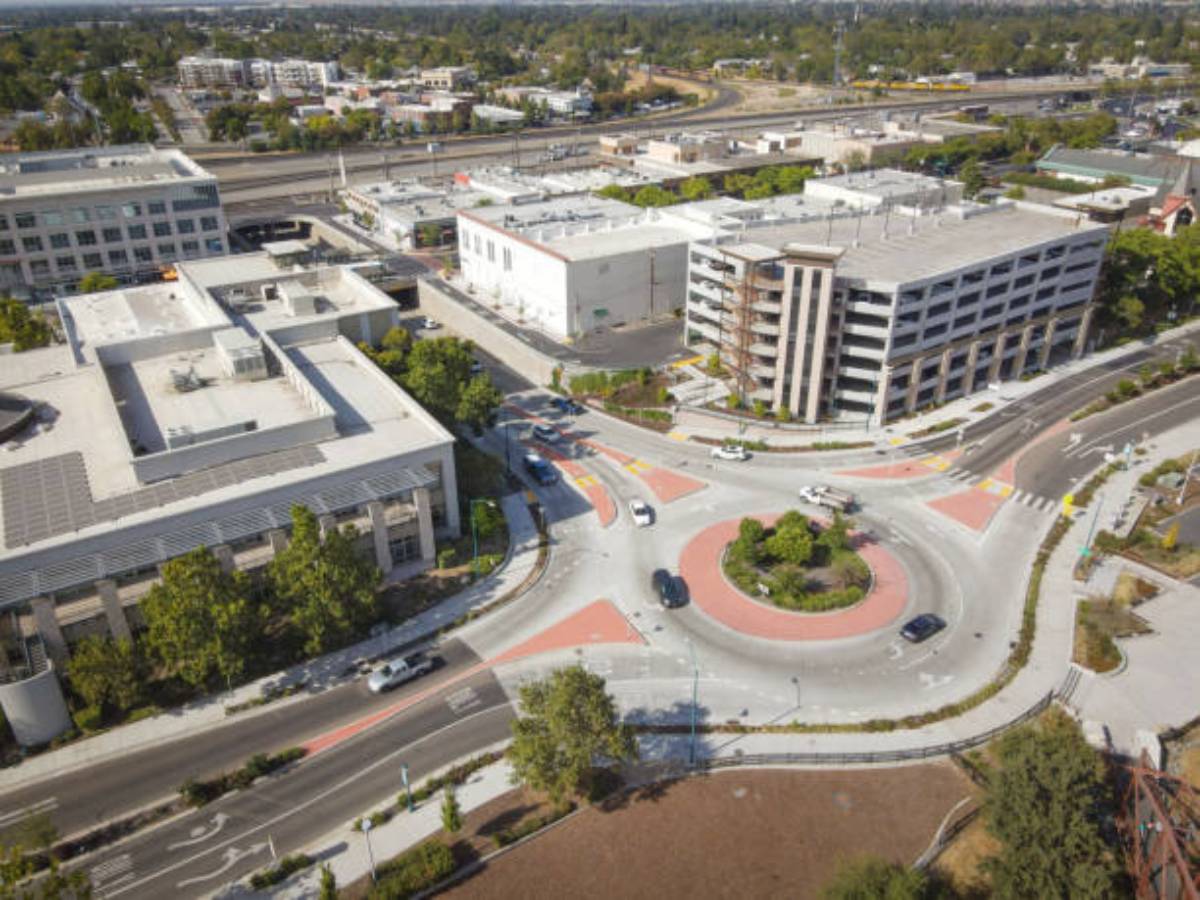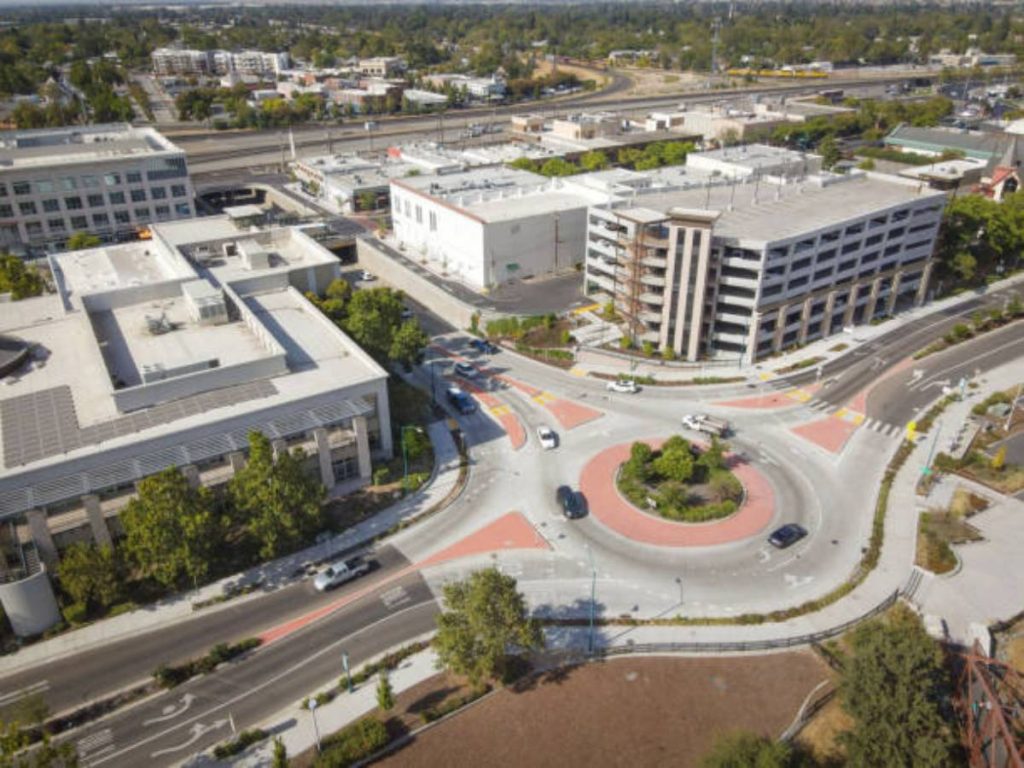 Roseville is a small city located about 19 miles to the northeast of California's capital city, Sacramento. It's known as a great shopping destination and is blessed with great weather, even better natural beauty, less traffic, and most of all, resilience. Did you know that this Californian suburb survived almost 7,000 bombs going off during the Vietnam War? There's a lot more to know! To find out, keep on reading our guide to moving to Roseville, CA!
Pros And Cons
Pros
Comparatively Low Cost Of Living
We aren't claiming that this is a wonderland where the houses barely cost a thing. In fact, they cost more than the national average. However, when compared to other cities of similar size in the state of California, Roseville comes out as one of the more affordable cities to live in.
Bearable Weather
If you're moving from a place where the winters are harsh, Roseville is going to blow your mind. The winters here are cold, but there's no snowfall. Additionally, the gloomy glow that the colder season brings adds a different lighting to the foliage that surrounds the city. It's a gorgeous change in scenery and we're sure you will love it.
Close Commute
The city of Roseville is neighbors with Sacramento, Woodland, and Rocklin, all of which are under an hour's worth of driving. This means commuting to and from work might not be a big issue, especially if you own a vehicle of your own.
See Also: Pros and Cons of moving to a Small-Town
Cons
Bad Traffic
Roseville is one of the fastest-growing cities in the USA. While it brings in a lot of opportunities and growth, it also brings in a lot of people and traffic. More often than not, you'll find yourself stuck on the highway or struggling to find a parking spot.
Very Hot Summers
The trade-off for mild and beautiful winters is scorching summers. During this time, the temperatures average out in the low nineties in Roseville, whereas the state of California averages out in the mid-eighties. So, it's safe to say that Roseville is one of the hotter areas of not just the state, but also the entire country.
Air Pollution
A report from PlumeLabs defines the quality of air in this city as average. A major factor contributing to this problem is the terrain of Sacramento City, which traps a lot of the pollutants from vehicles. This causes the poor air quality in a few neighboring cities as well, including Roseville. However, the Alternative Transportation Division is working towards improving the situation and the future looks bright.
Weather In Roseville
The weather in Roseville is classified as hot-summer Mediterranean on the Köppen-Geiger scale. This means that the city has hot and arid summers with clear skies, while the winters are cold, wet, and partly cloudy.
According to WeatherSpark.com, the year-round temperature in this area swings between 39°F and 96°F. This means that the city does see a drastic change in scenery with every season. Speaking of seasons, the summer months last for about 3.5 months and see temperatures averaging between 63°F and 95°F.
The winter season follows a similar theme of relatively high temperatures. It does get chilly, but never freezing. So, you get the opportunity to actually enjoy the colder time of the year. The winters last for three months between November and February and see an average temperature bracket of 40°F on the lower end and 56°F on the higher end.
Lastly, the city of Roseville also sees some rain clouds between the months of November and February. On average, this city receives 60 days of rainfall per year. However, you might see showers waning until the end of February as well. Roseville does not experience snowfall at all, so you won't have to worry about snow chains and clearing out driveways.
Also Read: Moving Grants And Charities
Cost Of Living In Roseville
Buying A House In Roseville
The housing market in Roseville is relatively affordable when compared to cities of similar size and population, like San Francisco. As of 2022, the home prices in this area went up by 12.9%, compared to 2021. However, the market still remains moderately competitive, with a house only staying on the market for an average of 13 days. Here's a small table with data taken from Zillow, so you have a better understanding of the prices in this area.
| | | |
| --- | --- | --- |
| | Roseville | United States |
| Median Home Value | $642,878 | $325,677 |
Renting A House In Roseville
This city is still growing, and there are increasing job opportunities. Moreover, the fairly calm atmosphere is inviting more and more people every year. Since only 30% of all houses in this city are renter-occupied, you might have to pay quite a lot of money to live in this city. To give you a clearer idea of the rental market in Roseville, here's a table made with data taken from Bestplaces.
| | | |
| --- | --- | --- |
| Apartment Size | Roseville Average Monthly Rent | US Average Monthly Rent |
| Studio apartment | $1,026 | $949 |
| 1-Bedroom Home | $1,137 | $1,048 |
| 2-Bedroom Home | $1,429 | $1,278 |
| 3-Bedroom Home | $2,030 | $1,681 |
| 4-Bedroom Home | $2,431 | $1,950 |
Taxes In Roseville
The tax rates in Roseville are either on par with the national average or lower, and are sure to help you save some money when you decide to move to this city. After all, you'll have to make sure you save some in order to balance out the expensive housing!
Starting with the property tax rates, you'll have to pay a minimum of about 1.6%. This is the total of the 1% property tax rate in Placer County and the 0.06% in Roseville. This is pretty much on the same lines as the national average, which is 1.07%.
Income tax rates in this area are a somewhat sour topic. As a resident of Roseville, California, you'll have to pay income tax at the state's effective rate of 9.3%. This is more than double the US average income tax rate of 4.6%.
Lastly, the minimum sales tax in Roseville is levied at the rate of 7.5% in 2022. This is a total of the state tax rate of 6%, the county tax rate of 0.25%, and the city tax rate of 0.5%.
Expenses In Roseville
The operational costs are one of the biggest concerns when moving to a new place. In the city of Roseville, the cost of living is almost 30% higher than the national average. However, a majority of this high cost of living is due to the high housing costs. Utilities, on the other hand, are about 11% cheaper compared to the rest of the country.
To get into the specifics, basic utilities like electricity, water, heating, and garbage disposal cost about $191 per month. According to Payscale, if you add a decent internet connection to the mix, your monthly bills will go up by about $63.
If you're the kind of person to enjoy cooking for yourself, you'll end up spending about 17% more than the rest of the USA. For example, a loaf of bread will cost you $3.89, while a gallon of milk costs $2.26, and a carton of eggs costs $2.11. On the other hand, if you're the kind to enjoy going out for a meal, having one in a mid-range restaurant will hurt your wallet for about $60.
The healthcare costs in this area are pretty much on par with the national average. A typical visit to the doctor's office for a check-up would cost you about $114. The same for your pet would cost around $56.
Crime Rate In Roseville
The crime rate of any location can be a huge concern when moving to a new place. Thankfully, that is not the case in Roseville. The total crime rate in Roseville, which is a sum of property and violent crimes rates, is 21.5. This falls below the national average of 23. Here's a breakdown of the total crime rate with some data available on NeighborhoodScout.
Firstly, the violent crime rate in this area is only 1.87, while the national average for the same is 4. This brings the chances of becoming a victim of violent crimes in Roseville to 1 in 553. This is significantly low compared to the violent crime rate in the state as well as the country.
On the other hand, the property crime rates in Roseville lie almost on par with the national average at 19.56. In fact, the difference between the two numbers is 0.65. This brings the chances of becoming a victim of property crimes in Roseville to 1 in 55. It is safe to say that Roseville is a fairly safe city!
Economy And Employment Opportunities In Roseville
Roseville started its life as a railroad town sometime in the 1800s. Since then, this city has evolved with the world and created an economy that still supports its people. Nowadays, while a very famous railway line does pass through the city, a majority of the money is brought in by industries like retail sales, healthcare, hospitality, and professional services. FRED tells us that together, these industries brought the GDP of Roseville to about $145,422 million in 2021.
Moreover, the employers in this area have brought about a positive shift in the living conditions and the city's overall strength. More and more people are moving here every year, yet, according to BestPlaces, the city manages to keep its unemployment rate below the national average at 5.2%. Here's a list of the biggest employers in Roseville for your understanding of the job market.
New Vision Display
TRC Group
CLC
Polycomp Administrative Services
SureWest Communications
Education In Roseville
The city of Roseville is home to 35 public schools, 11 private schools, and more than 15 colleges. According to Bestplaces, these schools offer a good quality of education as the high school graduation rate is almost 95%. If you are planning on moving here, you should know the best schools in the area. So, here's a small list with data collected from GreatSchools.com of the best schools and universities in and around Roseville.
Schools
Excelsior Elementary
Diamond Creek Elementary
Olympus Junior High
Barbara Chilton Middle
Woodcreek High
Oakmont High
Colleges & Universities
William Jessup University
Sierra College Roseville Gateway Center
UMass Global
See Also: How to Find a Good School When Moving
Traffic And Transportation In Roseville
The city of Roseville sees a weird conundrum when it comes to traffic conditions. Roseville has a rather good network of roads. However, the traffic tends to come to a standstill on the highways during rush hours. Regardless of the amount of traffic, it will only take you about an hour of commute on average.
To get into the city, you can use the Sacramento International Airport, which is the closest airport to Roseville. If you aren't too keen on flying, you can hop on an Amtrak train, or a Capitol Corridor train. Once inside the city, public transportation is a different story altogether.
The public transportation system in this city is run by Roseville Transit, which is the same organization that handles the public transportation in a huge part of Sacramento as well. Roseville Transit manages a bus network that has about 22 routes and more than 190 bus stops. However, as extensive as this bus network is, it will not get you to all the nooks and crannies of the city. So, owning a car would be the best way for you to get around Roseville, California.
Best Places To Live In Roseville
Blue Oaks
Blue Oaks is a small neighborhood in Roseville with a very dense suburban feel. The majority of the occupants in this area own their houses. The presence of multiple public schools and the fact that this neighborhood is still growing makes it very attractive to families and young professionals.
Population: 29,109
Median Home Value: $498,739
Monthly Median Rent: $1,475
Annual Median Household Income: $128,128
Sun City
Sun City and its neighboring neighborhood of Del Webb are famous as havens for retirees. The residents enjoy a healthy, active, and social lifestyle, with multiple venues to spend time with nature, and a huge 18-hole golf course. You are also greeted by a tight-knit community that makes you feel safe and connected.
Population: 8,952
Median Home Value: $470,272
Monthly Median Rent: $1,691
Annual Median Household Income: $94,448
Diamond Oaks
Diamond Oaks is a highly social neighborhood where the residents will swear that it's the best place to live in the entire state of California! You are welcomed to this area by an eclectic combination of coffee shops, restaurants, and parks. Most residents in Diamond Oaks are professionals and young families that are renting the houses they live in.
Population: 10,163
Median Home Value: $448,791
Monthly Median Rent: $1,807
Annual Median Household Income: $96,146
Johnson Ranch
This is a neighborhood built for the young, social butterflies. It offers a suburban feel to its residents but has amenities that make it look a lot more like an urban area. It is home to some of the best schools in the area, along with some beautiful trails.
Population: 10,800
Median Home Value: $609,244
Monthly Median Rent: $2,055
Annual Median Household Income: $125,754
Summing Up
If you have researched other cities to live in, you might have realized that a lot of them have a few neighborhoods that boast of a 'disconnected-yet-connected' feel. The thing with Roseville is, the entire city has that vibe to it. Of course, you have to pay a lot for housing and you might have a hard time commuting. But, this city is still growing and there is a lot of scope for improvement, So, whether or not to take that chance is totally up to you.
FAQs On Moving To Roseville
Is Roseville, CA A Good Place To Live?
Yes! The city of Roseville has an above-average education system, great weather, and low crime rates. In fact, it was named as one of the 10 safest places to live in California by ABC10.
What Is Roseville, CA Famous For?
Roseville is known as the biggest shopping destination in the area. The Westfield Galleria is the main shopping center and the second-largest mall in all of Northern California. Additionally, you will also find the largest car-mall in the state in this city.
How Much Does It Cost To Live In Roseville?
The cost of living in the city of Roseville is a little above the national average. According to Bestplaces, the cost of living in this city ranks at 133.9, while the average for the country lies at 100. However, a majority of these costs are because of housing. So, if planned efficiently, living in Roseville might not be so expensive at all.
Is Roseville Rich?
Yes. According to NeighborhoodScout, the city of Roseville had a per capita income of $41,536 in 2018 and it has been increasing ever since. So, this area is easily in the upper-middle class when compared to the state of California, and wealthy when compared to the rest of the USA.
Enter your information
Almost done!
Enter your information to view your quote.
Your information is safe with us. By using this service, you agree to receive email communications solely regarding your relocation process