7 Best Moving Companies In California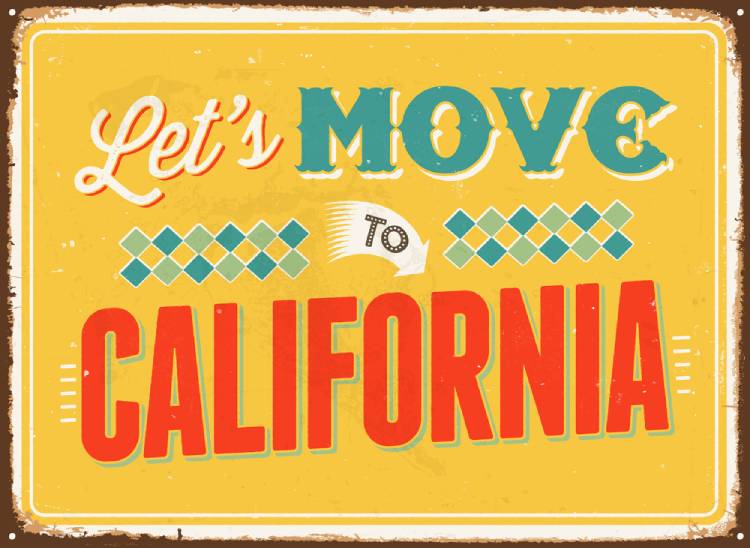 It is no secret that everyone dreams of living in the Golden State of California. California is one of the most stunning states to live in, be it in terms of weather, education, the standard of living, or entertainment options. Home to Hollywood and some of the prettiest landscapes, California is a dream but not an inexpensive one. Undoubtedly, California also has the best climate but the sky-high living costs can be a strain on your bank account.
This is probably why you might be contemplating a move like thousands of other people moving to other states to live a simpler and more affordable life. Whatever might have prompted the decision, it is a huge decision and you will need all the help you can get. Kudos to you for coming to the right place as we've created an extensive list of some of the best moving companies in California for you to consider.
7 Best Moving Companies In California
NorthStar Moving Company
Pure Moving Company
Good Neighbors Moving Company
California Moving Systems
Southern Cal Moving & Storage
Pete's Moving Service LLC
Merit Moving Systems, Inc
NorthStar Moving Company
NorthStar Moving is a company that not only offers you impeccable moving services but is also climate-conscious with its choices. It is known for being the only moving company that uses Red Bio-diesel moving trucks and offers eco-luxury green moving services. They are a women-owned business that has been providing consistent services for over 25 years. Their wide range of services includes everything from local, long-distance, and international moving facilities.
They have an experienced team of movers and modern equipment to handle your smallest delicate items to big items like a hot tub or piano. If you want a storage facility to keep your extra stuff till your figure out your accommodation, they offer temporary and long-term storage services as well. They have great customer reviews, multiple awards, and an A+ accreditation by BBB (Better Business Bureau) so go ahead and get their free moving estimate.
Website: www.northstarmoving.com
Contact Number: (800)-275-7767
Address: 19401 Business Center Dr. Northridge, CA 91324
Rating: Google (4.9/5)
Services / Products Offered
Local moves
Long-distance moves
International moves
Moving a production set
Office moves
Packing and unpacking services
Pros
Women-owned moving company
A+ rating by BBB (Better Business Bureau)
Art and piano moving
Licensed and insured
Handled celebrity moves
Cons
Some customers had an unpleasant experience with the drivers.
A few customers complained about certain charges not being discussed during the estimate so make sure you clarify the quote.
Pure Moving Company
Pure Moving Company has managed to create an impeccable name and reputation where people rave about their service in a span of just 6 years. This makes it a company that you cannot overlook during your hunt for the one! They aim to provide you with a stress-free moving experience in their variety of services like local moves, residential moves, and even long-distance moving services. They have their own trucks and an experienced team of movers so they offer you completely transparent all-inclusive rates without any mediation involved.
You can be completely assured with your belongings because the company is licensed and insured with an A+ accreditation by BBB (Better Business Bureau). They offer both complete end-to-end services as well partial moving solutions. So you can reach out to them for small moving tasks like getting packing supplies. They even offer temporary storage facilities. You can get a no-obligation free quote by filling out the form on their website and they will schedule a call with you.
Website: www.puremovers.com
Contact Number: +1-800-816-5121
Address: 1601 N Gower St #205, Los Angeles, CA 90028, United States
Rating: Google (4.9/5)
Services / Products Offered
Residential moving
Commercial moving
Long-distance moving
Storage services
Pros
No day laborers or mediators
Licensed and insured
A+ accreditation by BBB (Better Busines Bureau)
Flat rates for long-distance moves
All-inclusive rates
Cons
Also Read: 11 Largest Cities in California
Good Neighbors Moving Company
Good Neighbors Moving Company has a team that will help you out as good neighbors do in times of need. The company started all the way back in the year 2013 and has been delivering great customer satisfaction ever since. They are a completely licensed and insured moving company that can offer you affordable and competitive rates. You will find almost all the answers to your moving-related needs with them.
Their wide range of services includes residential moving, local moving, commercial moving, storage facilities and even packing services. They also understand the care that goes into handling delicate items. You can trust their wholehearted team to assist older adults with relocation as well. Past reviews reveal that their movers are friendly and compassionate so if you are looking for a service that can help you relocate the seniors of your home, trust them to do that for you with utmost care. They also do military moves and offer white-glove moving services so basically they have anything you can look for in a moving company.
Website: www.Goodneighbormoving.com
Contact Number: +1-323-828-0555
Address: 4361 Valley Blvd unit #011, Los Angeles, CA 90032, United States
Rating: Google (4.9/5)
Services / Products Offered
Residential moving
Long-distance moving
Commercial moving
Senior moving
Packing services
Pros
White glove moving services
Storage services
Fine art moving services
Military moves
Cons
The final price for some customers came in way over the estimate
The movers were slow on some occasions
California Moving Systems
Probably the most experienced moving company on our list, California Moving Systems started in 1967 and has been unstoppable ever since. It is a full-service moving company that has managed to create a bond of reliability and trust with its customers over these years. Their diverse range of moving services is all-encompassing with the competency to organize local to international moves. They also offer packing services with the choice for you to opt for partial or complete home packing.
If storage is your concern, they have their climate-controlled storage units for your rescue. It's not just that but other than your conventional moving, packing, and storage, they can also offer you specialty and logistics services to help you create a supply chain for your business. You must know that they work in partnership with the well-acclaimed Atlas Van Lines so you will be working with the best. You can get in touch with them to schedule your free moving quote and they will help you out.
Website: www.Californiamoving.com
Contact Number: +1-916-362-1515
Address: 3801 Happy Ln, Sacramento, CA 95827, United States
Rating: Google (4.7/5)
Services / Products Offered
Household items moving
Interstate moving
Commercial moving
Office moving
Storage solutions
Pros
Over 5 decades of industry experience
Award-winning agent for Atlas Van Lines
Customized packing and crating services
International moving
Cons
Some customers didn't have a pleasant experience with the customer service
Customers faced difficulty getting the insurance reimbursed
Southern Cal Moving & Storage
A qualified, licensed, and insured moving company, Southern Cal Moving & Storage can be a perfect fit for you because of its impeccable services. They can arrange your residential move, be it local or long-distance. Besides that, you can reach out to them for help with commercial moves, this is perfect for those with a small retail shop or a big corporate office.
Turn to them for your packing supplies or a complete packing solution, once you reach out, they will unravel the complexity of your move. They also understand that individual needs differ when it comes to moving and hence will work with you to figure out what suits you the best.
If your moving is happening on short notice and you couldn't book the movers prior, they can arrange moves on short notice as well. If you do not plan to shift everything at once and need a temporary or long-term storage solution for your belongings, their storage services can take care of that. Basically, you will get what you need and all you need to do is make the first move by calling them.
Website: www.southerncalmoving.com
Contact Number: +1-951-520-8800
Address: 22310 Van Buren Boulevard, March Air Reserve Base, CA 92518, United States
Rating: Google (4.4/5)
Services / Products Offered
Local moving
Long-distance moving
Full service moving solutions
Packing services
Storage services
Pros
Short notice moves
Family-owned business
Over three decades of moving experience
Cons
● The movers were slow during some moves
Also Read: Moving to California – Relocation Guide for 2022
Pete's Moving Service LLC
With an efficient team of experienced movers, Pete's moving company has all the right resources, making them equipped to fulfill any kind of moving requirement you can possibly have. It is a full-service moving company so you will get it all, from packing to moving to loading and unloading without any stress. Trust them to be accommodating to all your requirements. They are also completely licensed and have a great customer satisfaction rate.
Bank on them to also figure logistics for your out-of-state move where the distance makes the move complex. If you just want a moving company to clear all the mess post the move, they offer move-out cleaning services as well. The best part? If you go to their website you will find various discounts running so make sure to check them out and bring it up while discussing the quotes.
Website: www.petmovingservices.com
Contact Number: +1-209-442-4949
Address: 5662 Pirrone Rd, Salida, CA 95368, United States
Rating: Google (4.7/5)
Services / Products Offered
Long-distance moves
Residential local moves
Full-service moves
Corporate moves
Pros
Move-out cleaning services
International moves available
Variety of discounts available
Cons
A few customers left reviews that the movers damaged and misplaced some of their items
Merit Moving Systems, Inc
A moving company with over 5 decades of successfully handling moves, Merit Moving systems is yet another veteran moving company on our list. They have the right experience, equipment, and knowledge to handle all your moving needs, be it arranging packing supplies or handling a full-service long-distance move.
They are a TSA-approved licensed and reliable moving company that even handles employee relocations and military moves. If you are looking for delivery services, they can manage that as well. Their commercial and household storage systems allow them to keep your belongings in a comfortable temperate-controlled space for the short or long term. If you have any more doubts, you can get in touch with them and they will work with you to make your move easier.
Website: www.meritmovingsystems.com
Contact Number: +1-714-522-3540
Address: 5655 Dolly Ave, Buena Park, CA 90621, United States
Rating: Google (4.8/5)
Services / Products Offered
Residential moving
Employee relocations
Local and long-distance moving
Commercial moving
Delivery services
Pros
International moving facilities
Military moving
Household and commercial storage facilities
TSA approved moving company
Cons
N/A
Also Read: Moving from New York to California – A Detailed Guide
How Much Does It Cost To Hire Movers In California?
Just a heads up that the Golden State is not all gold and glittery when it comes to costs and leaving the state will be an expensive affair. But even though expenses might seem extravagant that shouldn't stop you from hiring a moving company with reasonable quotes. After all, a moving company will reduce the stress of the move and if you book well in advance you might be able to bag a good estimate.
However, remember that the cost of movers varies on multiple factors like the size of your move and the overall distance being covered. A local move can cost you around $1000 to $1,250 but expect to pay as much as $4,850 to even $5000 for a long-distance move. If you're considering opting for labor where you hire two people for four hours, expect to spill an amount anywhere between $200 to $400.
Conclusion
Moving is an event that doesn't just happen swiftly. It takes a lot of research, planning, and effort to execute a move successfully, and having the right moving company by your side can certainly make it all easier. We hope that you have found the right moving company amidst our list of best moving companies in California and have the smoothest moving experience.
FAQs On Best Moving Companies In California
How Much Are Movers In LA?
LA is one of the most expensive cities in the world and the moving cost is also pretty high in the city. Some companies offer flat rates and others estimates after discussing the requirements of your move. On average, the hourly rate of movers in LA fluctuates between $85-$120 hourly. However, the quote will vary depending on the demands of your move.
How Much Do Most Moving Companies Charge?
Moving companies charge based on many factors such as the size of your move, the number of movers you need, and the kind of moving services you select. To give you more perspective, expect to pay $800 to $2,500 for a small local move while a long-distance move can cost you anywhere around $2,100 and $5,600. The national cost of moving is around $1,400 but it can vary largely based on the cities and states.
How Do I Find A Reputable Local Mover?
One trick to finding reliable movers is to look for reviews across multiple platforms like Google, Yelp, Better Business Bureau, Angi, etc. If possible do talk to the people who have had prior experiences with the moving company you are considering. Always go for licensed companies and never go for an unlicensed shady company just because of slightly cheaper rates.
Enter your information
Almost done!
Enter your information to view your quote.
Your information is safe with us. By using this service, you agree to receive email communications solely regarding your relocation process