What Salary Do You Need To Live in Phoenix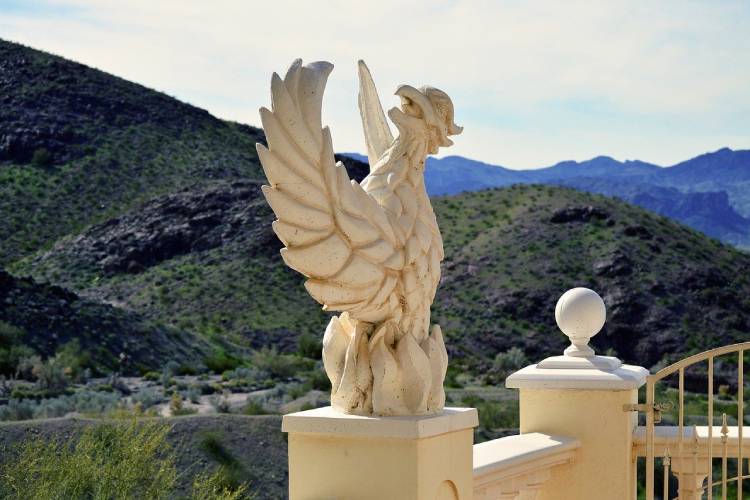 Phoenix, the fifth-most populous city in the country, is located in the southwestern state of Arizona. In the recent past, this 'Valley of the Sun' has seen thousands upon thousands of people moving within its territories because of its sunny weather, metropolitan sensibilities, and affordable cost of living. This last point is the most important to us. After all, you're here to know precisely this.
Not only does it have the amenities and opportunities of any big city, but the cost of living in Phoenix is nearly 5% lower than the national average! Housing and rental rates, too, are lower than in most cities in the United States. This makes the city a hot seat that attracts not only tourists but also residents who wish to buy an abode for themselves in the city and make Phoenix their forever-home. To gain a better understanding of what salary you'd need to survive in the city of Phoenix, read on ahead.
Where Does Your Salary Go Living In Phoenix?
Costs Of Real Estate In Phoenix
Investing in real estate is often one's first big step into carving a home out of a city. If you're planning on buying a house in the city of Phoenix, you'd be chuffed to know that the housing market in the city costs typically 5% lower than the U.S. market. According to Zillow, the median home value in Phoenix is $413,494.
However, one thing worth noting is that, while the city's housing market is generally regarded as affordable, it is currently witnessing a housing crisis, signifying a shortage in the number of homes to be bought. This has led to Phoenix being one of the few states to witness a gigantic leap of nearly a 32.35% increase in housing expenses from 2020 to 2021. While the market has cooled down as of 2022, it is still deemed rather difficult to attain an affordable property in the city, so do your research and be warned!
Renting is another option that you could avail of if you're not yet sure about investing. According to RentCafe, the monthly median rent in the city is $1,547. While this sum can witness changes based on the number of bedrooms, the size of the apartment, and the locality, renting in the city is generally relatively manageable in terms of costs.
If you've got a fat paycheck and a good reserve of savings, you could check out the more high-end neighborhoods in the city like Desert Hills, Biltmore Heights, Ahwatukee Foothills, Laveen, Paradise Valley, and DC Ranch. The more affordable Phoenix neighborhoods are North and South Mountain Village, Maryvale Village, Central City, Encanto Village, etc.
Costs Of Transportation In Phoenix
Good public transportation makes all of our lives easier. Not only is it a lifesaver for those who don't own vehicles of their own but it is also a huge step towards reducing our collective carbon footprint. While Phoenix's public transportation is fairly accessible, it is one of the priciest in the country. In fact, AZBigMedia reported that, in 2021, Phoenix is among the top three cities in which residents had to spend the most on public transport.
This study offers very interesting, integral information about the spending habits of Phoenix residents with regard to transportation. It sets in stone that owning a car leads to ten times the expense of using public transportation – which comes as no surprise considering that gas in the city costs $3.79 per gallon. It is noted that residents of the Valley of the Sun devote nearly 16.78% of their household income to transportation across the city. The majority of the residents own and drive their cars, amping up not only their personal transportation expenses but also pollution in the city.
Apart from cars, buses are the next most popular mode of traveling in the city. For a local bus, the one-way cost is $2.00, and an all-day pass is $4.00. The Valley Metro is the light rail in the city which also offers multiple payment plans based on your specific requirements. For instance, you can avail of the Platinum Pass program. This program offers specific discounts and transport concessions to the employees of organizations that are registered with the state. All in all, on average, public transportation in Phoenix costs an average of $50 per month.
Taxes In Phoenix
While Phoenix does not feature among the top tax-heaviest cities in the state of Arizona, it does levy a significantly high sales tax of 7.5% on its shoppers. This seems even higher when compared to Arizona's state sales tax rate of just 5.5%.
In Maricopa County, which houses the stunning city of Phoenix, the average effective property tax rate is around 0.61% and the income tax rates fall under the brackets of 2.59%, 3.34%, 4.17%, and 4.5%. One piece of good news is that the state of Arizona does not levy taxes on your social security benefits. This makes it a great advantage for those who are moving to seek the rest of their retirement in Phoenix.
Utility Bills In Phoenix
While utility bills are not something people always factor into their financial planning before moving, it is one of the most important aspects of your budget as utilities are something you absolutely cannot do without! With regard to the cost of your utilities, we've got some good news: utilities in Phoenix, Arizona costs 4% lower than the national average, as per Payscale. Since we're more about precision, let's get down to the details.
Numbeo tells us that one month of utilities in the Valley of the Sun – including electricity, heating, cooling, water, garbage – would cost around $211.19. It's no secret that summers in Arizona can get lethal with temperatures rising up to nearly 110°F and lasting from May to September. So, accommodate for the higher electricity and air-conditioning expenses during these months as, trust us, you're going to need it!
See Also: Best Moving Companies In Phoenix
Costs Of Food In Phoenix
Good food that supplements both our nutritional needs and tastes good is a fundamental requirement for us all. You can't budget your move to a new city without determining precisely how much you would require to feed yourself every month. While it's not possible to gauge the exact amount you would spend on food – as this number would depend on specifics. Things would vary depending on whether you're a health nut or love buying out. Hence, we shall illustrate the costs of a few basic food items that are staples to our grocery lists.
According to Numbeo, one loaf of bread would cost you $3.11 in the city of Phoenix, AZ. For a gallon of milk and a carton of eggs, you would fork out around $1.89 and $1.76, respectively. If you love your greens, know that one kilogram of apples, oranges, and bananas costs $4.23, $3.65, and $1.50, respectively. One kilogram of rice would cost you roughly $4.14 and a bottle of mid-range wine would amount to approximately $15.00 in Phoenix. If you prefer to reward yourself with the occasional take-out, a meal for a single person at a fairly affordable restaurant would amount close to $15.00.
A few food-joint recommendations in Phoenix from our end include Pizzeria Bianco Downtown, True Food Kitchen, Molly's Thai Ban, Stumpy's Pizza and Subs, and Ingo's Tasty Food. Phoenix is the hub for delectable Mexican food, so don't miss out on their cheesy Tex-Mex burgers or yummy Enchiladas.
Healthcare Costs In Phoenix
You never realize the value of affordable and accessible healthcare in a city unless you or your loved one falls ill. While we hope that you're never on the receiving end of that predicament, always make sure that the city you're planning on making your home has a healthcare infrastructure that is sound as is financially viable.
As of today, Arizona's healthcare system has a long way to go. Not only is it not in the top states in the country, but it is somewhere in the bottom ten, with regard to quality and efficiency. Payscale tells us that a standard doctor's visit in the city would cost you around $108.16 while you would pay at least $92.92 for a regular visit to the dentist. If you're a pet parent, be aware that visits to the vet would cost around $50 each.
Childcare Costs In Phoenix
Parenting is indeed a selfless and under-rewarded endeavor. This is reflected in the fact that plenty of young parents move in pursuit of better opportunities and avenues of growth for their children. But childcare expenses are not entirely negligible, especially of that of schooling.
As of 2022, the average annual private school tuition fee is $10,251. For one year of high school education for your child, you would have to pay around $15,165 per year, at a private institution in Arizona. This information is courtesy of Private School Review. If you have a tiny tot instead, you would pay roughly around $1,025 per month for kindergarten in the city.
Some of the highest-rated schools in Phoenix that guarantee well-rounded high-caliber education are Xavier College Preparatory, BASIS Chandler, University High School, BASIS Oro Valley, BASIS Phoenix, BASIS Scottsdale, Bioscience High School, etc.
Miscellaneous Costs In Phoenix
There are a couple of other costs that you ought to consider when living in a city like Phoenix. For instance, a gym membership can cost you roughly $34 per month. You can always save on a gym membership by just heading out and exploring the dozens of trails available for biking, hiking, or jogging. South Mountain Park, Papago, and Dobbins Lookout are some of the best ones to check out.
You should also note that there are a ton of venues at which the city hosts cultural events around the year. If you plan on attending an event at Herberger Theater Center, ticket costs start at $16.50. The city is big when it comes to sports. On average depending on the team playing, you could be paying anywhere from $45 to $82 to watch your favorite sports team.
Understanding The Job Market In Phoenix
It's no secret that Arizona is huge on tourism, and Phoenix, being one of the most popular cities in the state, often becomes the tourist passage to spots in the rest of the city. Therefore, tourism, hospitality, and leisure are some of the biggest industries in the city that generate innumerable jobs every year.
It is said that initially, Phoenix's economy focused primarily on the 5 Cs – "copper, cattle, climate, cotton, and citrus". Now the economy has evolved to include big players in the sectors of manufacturing, technology, healthcare, sales, tourism, finance, retail trade, food production, etc. Today, Phoenix metro's job market is considered one of the strongest in the country and is home to multiple Fortune 500 companies.
Some of the most prominent companies in the city that offer promising job openings include:
Amazon
Wells Fargo
Intel Corporation
U-HAUL International
Infosys
Starbucks
PetSmart
Deloitte
The Home Depot
Bank of America
Target
Honeywell
According to US News, the annual average salary in Phoenix is $52,330. While this is slightly lower than the national average rate of $53,490, the lowered living expenses in the city justify this discrepancy and make it a sustainable amount to pursue a comfortable life in the city.
The current unemployment rate in the Valley of the Sun is 7.4%, which is marginally lower than the national average. This ensures that not only is Phoenix quite promising with regard to job opportunities in varying fields, but it also offers longevity in the career fields of your choice.
See Also: How Much Does It Cost to Move Out Of Phoenix?
How Much Should You Earn To Live Comfortably Well In Phoenix
Even in a state as economically priced as Phoenix, a good, stable job in the field of your choice that pays well enough to supplement your lifestyle is absolutely essential. While the average salary in Phoenix is $50,474, the median household income is $60,914.
According to a study conducted by Purdue University and GoBankingRates.com, one needs to earn anywhere between $68,040 and $85,050 annually in order to attain a living standard that is more than comfortable and can account for one's every need. However, even those who earn an annual income of more than $50,000 (before taxes) are bound to live a fairly comfortable life in the city.
According to the Massachusetts Institute of Technology, the living wage in Arizona for a single person is $17.70. For a family of two working individuals with one child, it is $18.15 and for a family of two working individuals with two children, it stands at $22.78.
Conclusion
So now you know everything there is to know about the financial aspects of moving to Phoenix. While it can prove to be an unforgettable home city for you and your family, do intensive research on what it would mean to uproot your current life and carve a future in the city.
Plan your fiscal year smartly and know, at least approximately, how much of your budget you'd have to devote to food, utilities, rent and/or mortgage, schooling (if you have kids), etc. And most importantly, find a well-paying, stable job in the city before you jump into any major financial decisions!
FAQs On What Salary Do You Need To Live in Phoenix
What Is The Best Locality To Retire In Phoenix, AZ?
Phoenix is considered a great city to retire. It offers a large variety of leisure options and while the healthcare system leaves much to be desired. The tax rates and amenities ensure to make your retirement a peaceful and enjoyable one. While there is no definitive answer to this question as it depends on your individual preferences and budget, some of the popular retirement areas in Phoenix include Scottsdale, Glendale, and Mesa.
See Also: Moving To Phoenix – Relocation Guide For 2022
What Is The Crime Rate In Phoenix, AZ?
Phoenix is statistically not the safest city in the country, especially in terms of its property crime rates. Its violent crime rate is 8.49 incidents (per 1,000 residents) and its property crime rate is 31.77 (per 1,000 residents) – as per NeighborhoodScout. These rates see a steep rise in the more metropolitan areas of the city.
What Are The Cheapest Neighborhoods In Phoenix, AZ?
If you're someone who's got lofty ambitions of moving to the city of Phoenix, try to do some research on the cheaper side of Phoenix that includes neighborhoods like Deer Valley, Sky Harbor, Central City, Maryville Village, Sonoran Foothills, etc.
Enter your information
Almost done!
Enter your information to view your quote.
Your information is safe with us. By using this service, you agree to receive email communications solely regarding your relocation process