Moving To Minnesota – Relocation Guide for 2022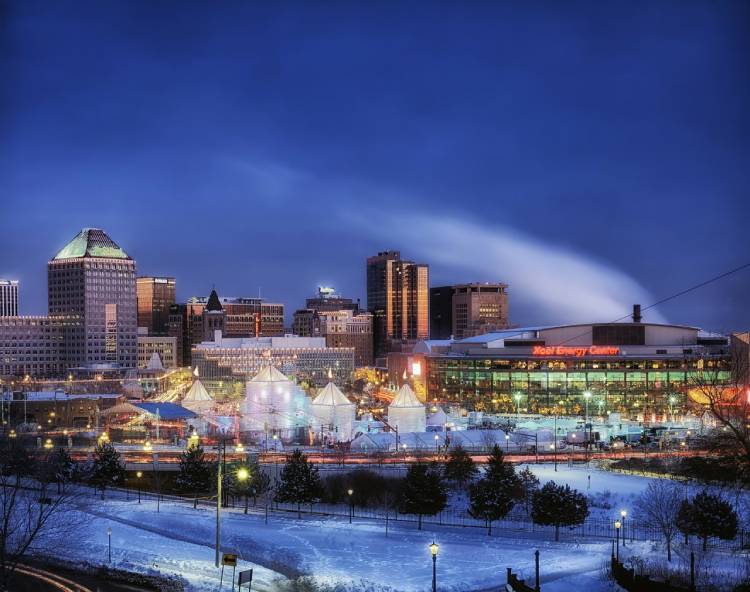 Minnesota, the 'Land Of 10,000 Lakes', is located in the upper midwest region of the United States. The state offers a quality of life mixed with beautiful natural aesthetics, winter sports, multicultural diversity, urban setting, quiet life, snowy winters, colorful autumns, blissful summers, and more. The state has a lot to offer to you if you are looking for a quiet life close to nature.
Minnesota is also called Twin Cities as it is home to both St. Paul and Minneapolis. It ranks 22nd in terms of the population of the state and is also the 12th largest state in terms of area. Minnesota is a unique place to move to. You can enjoy living next to a lake or even settle in the urban areas of the state.
It can be very challenging to move your life to a new state, but it gets easier if you know a bit more about it. Here are a few things that you must know about Minnesota to familiarize yourself with the state before you finally make the decision to relocate.
Pros And Cons Of Living In Minnesota
Pros
Minnesota is a playground for people who enjoy outdoor activities. The state offers outdoor activities like fishing, biking, skiing, ice skating, canoeing, and more opportunities.
The cultural diversity in the state of Minnesota is huge. You'll find people from all over the world residing in the state. It gives a great sense of living in a community.
Rightly known as the Land of 10,00 Lakes, Minnesota has more than 12,000 lakes that allow you to go fishing, ice skating, canoeing, etc.
The art culture in Minnesota is flourishing as it has ample museums, art festivals, theaters, that celebrate the art within the state and its community.
Minnesota is the place to be in if you have a family. It has a community of people who are welcoming and warm. All the people are friendly and offer a helping hand whenever needed.
Cons
The winters in Minnesota are extreme and last for up to seven months at a stretch. The temperature during winters reaches as low as -35°F and it starts snowing in October and also lasts until May.
Minnesota is a very quiet state. If you're someone who likes to be around lively neighborhoods, you might be disheartened. But it does offer a lot of peace and quiet if that's your thing.
The state has a lot of farms and mining operations going across the state, which leads to some unpleasant odor. You might want to pick a place to live that is not close to either of these areas to be safe.
As Minnesota is a multicultural state, there are a number of accents. You'll either love this or detest it.
Weather And Natural Disasters
The weather in Minnesota is one of the best parts of living in the state. It has extreme winters and summers as the climate of Minnesota is continental. There's ample rainfall and the winters in Minnesota at times last for over six months at a stretch. This also means that there is heavy snowfall every year that averages up to 37-70 inches. The rainfall averages up to 18-32 inches depending on the geographical region.
Summers in Minnesota aren't that extensive, but the temperatures reach over 80°F. The summer is extremely hot and dry while winters are extremely cold. The temperature during winters drops to -35°F in December and January.
Besides, Minnesota is also prone to a few natural disasters that you should be aware of. Blizzards and snowstorms are quite common during winters in Minnesota. Heatwaves and even wildfires are on the rise during summer time in Minnesota.
Floods and tornadoes are among the rare natural calamities that occur in Minnesota. If you aren't fond of the extreme temperatures, Minnesota might not be the place for you to settle in. But if you plan on settling here regardless, we recommend you brace yourself for the extensive winters.
Cost Of Living
Minnesota offers a quality of life to its residents, and not at an overwhelming cost! A cost of living index of more than 100, which is the national average, means it will be a bit more expensive. The table below will help you understand better:
| | | |
| --- | --- | --- |
| Cost of Living | Minnesota | United States |
| Overall | 106 | 100 |
| Groceries | 997.2 | 100 |
| Health | 79.7 | 100 |
| Housing | 101.9 | 100 |
| Utilities | 95.7 | 100 |
| Miscellaneous | 100.2 | 100 |
You can see that on average, a resident of Minnesota spends quite a bit on all the basic necessities they need on a daily basis. So, you need to ensure that you have a job that pays you well to be able to afford a good lifestyle in Minnesota.
Housing Market
Speaking of the cost of living, it is important that you know the average amount a resident of Minnesota spends on housing. When you first move, you would want to know if renting a house would be more affordable as opposed to buying a house and vice versa. It's one of the more important factors that influence your decision making. Minnesota is one of the more affordable states that offer affordable housing options for its residents.
If you're planning on buying a house in Minnesota, you're in luck as the median home value, while higher than the national average, is still quite reasonable:
| | | |
| --- | --- | --- |
| | Minnesota | United States |
| Median Home Value | $300,100 | $291,700 |
If buying a house is not something you have in mind, renting in Minnesota is something you'll have to consider. Here's a breakdown of the average monthly rent in Minnesota:
| | | |
| --- | --- | --- |
| Apartment Size | Minnesota | US Average |
| Studio Apartment | $808 | $950 |
| 1 Bedroom Home | $923 | $1,050 |
| 2 Bedroom Home | $1,150 | $1,278 |
| 3 Bedroom Home | $1,581 | $1,680 |
| 4 Bedroom Home | $1,850 | $1,950 |
As seen in the table above, on an average a resident of Minnesota spends less than the national average on rent but more on buying a house. This makes living expenses affordable and a lot less stressful. If you want to live in Minnesota long term or short term, you can opt for a housing option that fits your budget and requirements.
If you're moving to Minnesota on a long term basis, it is advisable to buy a house instead of renting one. They have ample housing options for you to choose from. You can live close to a lake, in the city, next to a farm or any other neighborhood. Some of the most inexpensive cities to live in are Hibbing, Kasson, Montevideo, New Ulm, and Crookston.
Tax Rates
The property tax rates in Minnesota are feasible as compared to the national average. The Income tax and sales tax rates are relatively high. The income tax rates in Minnesota fall under the bracket of 5.35% to 9.85%. The property taxes in Minnesota, on the other hand, stands at 1.15%, enabling the residents to acquire feasible housing options. The sales tax falls anywhere between 6.84% to 8.37%. All of these tax rates are lower than the national average which makes living in Minnesota a lot more affordable for people.
Crime Rate
When it comes to crimes in Minnesota, you'll be quite happy as the crime rate here is fairly low. According to stats from NeighborhoodScout, the violent crime rate here is about 2.36 per 1,000 residents while the property crime rate is 20.79 per 1,000 residents. Both these stats compare favorably with the US violent crime rate of 4 and property crime rate of 21.
If a safe neighborhood is on your priority when moving to Minnesota, consider moving to cities like Lakeville, Prior Lake, Woodbury, and Mendota Heights.
Economy And Job Market
Minnesota has a fast flourishing economy that ranks 18 in the United States. The GDP of Minnesota has been $374 billion in 2020, which is higher than the median state GDP of the nation. The state also ranked 29th in terms of economic growth and has shown consistent progress. Industries like agriculture, fishing, finance, retail, manufacturing, technology, and healthcare are some of the leading industries in Minnesota.
You're probably wondering how much you'd earn after moving here. The table below can help you get a glimpse of salaries in Minnesota:
| | | |
| --- | --- | --- |
| | Minnesota | United States |
| Average Individual Income | $62,005 | $59,450 |
| Median Household Income | $78,461 | $67,521 |
| Unemployment Rate | 4.5% | 6.0% |
| Job Growth | -3.1% | -6.2% |
As you can see in the table above, the overall economic growth rate is higher than the national average. Living in Minnesota is quite affordable and as a professional, you could be earning enough to live a comfortable life with your family.
The business environment in Minnesota is one of the fastest-growing in the nation and also offers ample job opportunities to its residents. The state ranks 3rd in employment and professionals look for jobs in several leading sectors like retail, manufacturing, technology, agriculture, fishing, finance, and healthcare.
The job market in Minnesota is at its peak as the job market for professionally trained people is large. The top recruiters in Minnesota are major companies like Target, Best Buy, US Bank, Country Inns, and Suites by Carlson, Mayo Clinic, etc.
Education In Minnesota
Minnesota has a population of people that are highly qualified and a large number of the people have diploma courses. The rate of unemployment in the state is low as a lot of its residents have higher education and enter the job market soon after graduation from top universities. The state has many schools, colleges, and universities that offer some of the best education. A list of the best schools and colleges is listed below for your knowledge.
See Also: Minnesota DMV Change of Address
Elementary Schools in Minnesota
Burroughs Community School, Minneapolis
Normandale Elementary School, Edina
Scenic Heights School, Minnetonka
Falcon Heights Elementary School, Falcon Heights
Sonnesyn Elementary School, New Hope
High Schools In Minnesota
Chanhassen High School, Chanhassen
Southwest High School, Minneapolis
Orono Township High School, Orono
East Ridge High School, Woodbury
Eastview High School, Apple Valley
Colleges And Universities In Minnesota
Minnesota State College, St Paul
National American University, Bloomington
North Central University, Minneapolis
Crown College, St Bonifacius
College of Liberal Arts, Minneapolis
Places To Visit In Minnesota
1. For Outdoor Activities
Minnesota has a number of outdoor activities for adventure enthusiasts to enjoy. The Seal Life Aquarium, skiing, and ice skating activities in winters are some of the activities that you can enjoy during summer and wintertime in Minnesota.
2. The Water Bodies Of Minnesota
If you move to the Land of 10,000 Lakes, it's imperative for you to visit at least a few of the 12,000 lakes. There are a few lake resorts and villas that you can rent to enjoy a picnic or a weekend with friends and family.
3. Eagle Watching At Wabasha
Wabasha has a National Eagle Centre that allows visitors to gaze at the blue sky full of eagles of all kinds. Visitors come to this center to have a look at eagles in their natural habitat and also enjoy some bird watching.
4. Cultural And Historic Walks Of Cities
Once you have moved to Minnesota, you can take some walk tours to get to know more about the rich cultural, historic, and influence of art on the different cities of Minnesota. Ghostly Private Tour of St Paul, Minneapolis Riverwalk, Saint Paul Gangster Walk, and romantic tour in Minneapolis are some of the exquisite tours that you can take around the state.
Best Places To Live In Minnesota
Among many other things, you need to first find a city to live in Minnesota. When looking for the ideal city for you, there are a few things that you should know about the city. If you're moving with your family, the education system, crime rates, and job market in the city would matter. If you're an elderly person, you'll have to look at the housing, healthcare, and neighborhoods in the city you choose to live in.
Depending on the kind of place you are looking for, you'll have to make the necessary choices. Listed below are some of the best cities in Minnesota that are ideal for you to move to.
1. Chanhassen
Chanhassen is a city in Minnesota that excels in education, economy, job opportunities, healthcare system, and low crime rates. It's the best place for people with families as the neighborhoods are safe for children and have some of the best housing facilities for families available. Additionally, the employment rate is high in the city and there are ample job opportunities available for skilled professionals in some of the major industries.
Population: 25,800
Median Home Value: $467,600
Annual Median Household Income: $108,078
Monthly Median Rent: $1,406
2. Lakeville
Lakeville is one of the most popular cities in Minnesota with an abundance of lakes around the city. The city has some of the best educational institutes for students seeking to gain higher education. Besides, the city also offers some excellent job opportunities for freshers that enable you to get a job right out of university. This is the ideal city for students who want to pursue a career in the finance, manufacturing, fishing, and retail industries.
Population: 64,500
Median Home Value: $409,900
Annual Median Household Income: $94,600
Monthly Median Rent: $1,678
3. St Michael
St Michael is a city in Minnesota that is a city that gives small-town vibes. With residency near lakes and farms, it makes for the perfect retirement place to reside. The city has an abundance of parks, ample lakes, and beautiful farm views that attract people. Quiet life close to nature is what St Michael offers. The crime rate is low and the employment rate is high. The city is affordable to live in with family and also has quality healthcare systems in place.
Population: 18,437
Median Home Value: $326,800
Annual Median Household Income: $94,318
Monthly Median Rent: $1,149
4. Victoria
Victoria is one of the small towns in Minnesota that has a lot to offer its residents. With quality education, laid-back lifestyle, adventure sports, job opportunities, and parks, the city attracts people from all over the country. There are about nine lakes in the small town and fishing, skiing, and ice skating are some of the adventure sports that attract a lot of tourists.
Population: 10,677
Median Home Value: $476,800
Annual Median Household Income: $131,800
Monthly Median Rent: $1,450
Now that you know a thing or two about Minnesota, you can finally make up your mind and make a decision. The high quality of life that Minnesota offers comes at affordable pricing: an amazing combination! Having considered the quality of education, job opportunities, the housing market, the standard of living, and other factors, you can move to the Twin Cities and make a life for yourself and your family. Wondering how much it would cost you? Check out our Moving Price Calculator for a free quote!
See Also: What Salary Do You Need to Live in Minneapolis
FAQs
Is Minnesota Worth Living In?
Minnesota is one of the most affordable states to reside in the US. Other than Minnesota, there are a few other states that have beautiful natural surroundings, neighborhoods, quality education, and job opportunities, but are not affordable to live in. So if you want to have a relaxed and laid back lifestyle, Minnesota is worth living in.
What Are The Winters Like In Minnesota?
Winters in Minnesota are pretty hard and last for up to six to seven months. Besides the low temperatures, there are blizzards, winds, occasional rainfall, there are sometimes weeks of staying indoors because of snowstorms. This changes from region to region, but the temperatures reach as low as -35°F.
What Do I Need To Know About Moving To Minnesota?
Before you move to Minnesota you need to know that the education system is top-notch, they have some of the best healthcare facilities in the country, the housing is affordable but the winters are harsh. Minnesota is also home to more than 12,000 lakes and has a view of the northern lights as well!
Also Read: Best Moving Companies to move to Minnesota
Enter your information
Almost done!
Enter your information to view your quote.
Your information is safe with us. By using this service, you agree to receive email communications solely regarding your relocation process