How to Throw a Housewarming Party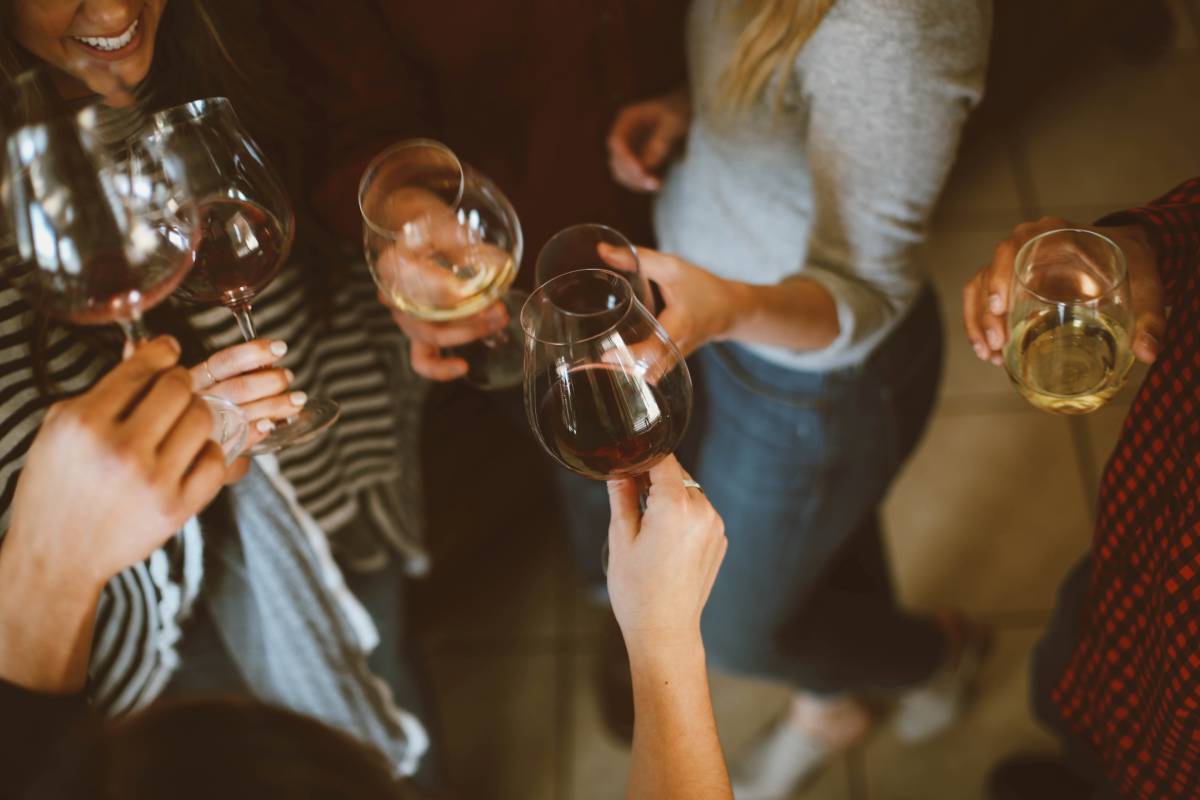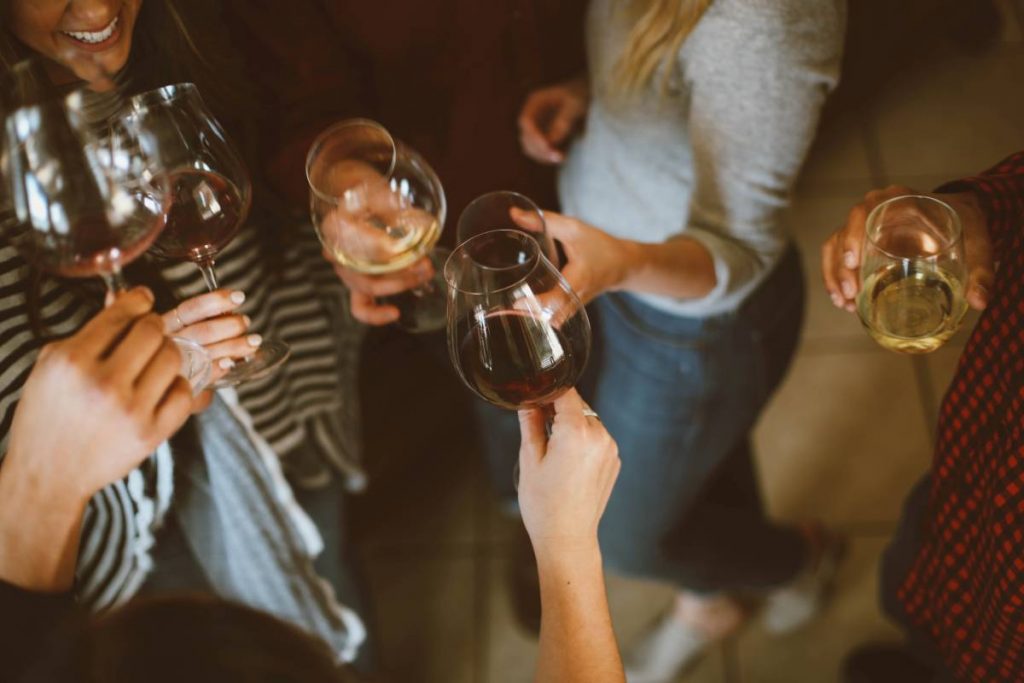 A Housewarming party is a celebration that marks the arrival of a new resident in a home. Housewarming parties can be celebrated by all types of people. Whether you live in your own home, an apartment, or even with family members, there's always a reason to celebrate and host a housewarming party!
Have you moved into a new house and want to celebrate? If so, this article is perfect for you! This article will walk you through everything you need to know to throw a successful housewarming party. If you're in the market for hosting one soon, then read on to find out how.
Plan According to Your Budget
The first step to throwing any party is planning. The same goes for housewarming parties. You need to figure out how much you can spend, what type of party to have, and who to invite. While there are many different types of housewarming parties, the most popular ones are casual gatherings with family members or close friends.
If you're planning to have a casual gathering with family and friends, then your budget should range from $20-$100. If you're planning a large party with a DJ and caterer, your budget should range from $100-$500. However, it's important to remember that if you decide to have a large celebration with a DJ and caterer, the more people you invite, the more money you will need.
When deciding on the type of party you want to host, many think about their guests while others think about themselves. If you're hosting a housewarming for yourself, then there's no need to spend a lot of money. A small gathering with family and friends will do. However, if you're planning on celebrating with people other than yourself, it would be best to avoid inviting too many personal friends.
Prep Your House
When people think of housewarming parties, they think about buying new furniture, putting up decorations, and preparing food. While all those things are important, the biggest thing you should consider is cleaning your house. Your guests will be coming to your party and entering your home for the first time; therefore, it's important that they like what they see!
Ensure that every room in the house is clean and free of clutter. It would be best to prepare your backyard or any other open area with things like tables, chairs, and a bar to make it look presentable. You can also put balloons, streamers, banners, and other decorations up to make your house feel festive.
Also Read: Best Places to Buy Cheap Furniture
Set a Date and Invite Guests
After you've planned everything out, it's time to set a date. Remember, the more time you give yourself to prepare, the better your party will be! After you pick a date, start sending invites to your guests. Make sure that everyone knows the date and save it in their calendars if they plan on attending.
Depending on the type of party you're hosting, there are several ways to send out invites. You can use a site like Evite or simply text your friends and family. Make sure you give everyone enough notice; if the party is on the weekend, send out your invites at least three or four days in advance.
Make Sure that the Party Reflects Your Personality
Now that you've planned everything out, it's time to start getting ready for the party! It's important to make sure that your house looks good and is clean. After all, this is why you're throwing a celebration in the first place! However, one of the most important things you need is to make sure that your guests are comfortable in your home. If the party is at your house, you have to ensure that they're having a good time.
Be sure to add elements from your personality to the party to do this. For example, if you love music and dance parties, add a disco ball and speakers so people can dance! If you have a quirky personality, you can put up funny balloons or posters to make people laugh.
The most important thing about throwing a housewarming party is making sure that your guests feel welcome and having fun.
Decide Food and Drinks
Now that you've planned your celebration, it's time to get food and drinks! While there are many different types of party foods you can serve, the most popular ones are finger foods. Finger foods are great because they're easy for guests to eat while mingling at the party. You should also keep in mind what type of drinks you want to serve. Some popular drinks are Champagne, beer, vodka, whiskey, wine, and coffee.
You can also have different types of snacks for guests to eat while they're at the party. Ensure that you have enough drinks for everyone to drink throughout the celebration! You can get creative with your food and drinks if you want to. However, keep in mind that the more complex your food and drinks are, the more work you will have to do!
Don't Forget Dessert!
If you want to include a dessert, make sure that it is simple. You should also keep in mind the number of people coming to your party and whether or not they have any food allergies. As with other foods, you can get creative with desserts too! Decorating cupcakes even for a supermarket brand is relatively simple. You can buy ready-to-decorate cupcakes almost anywhere, but you'll probably get the best color and flavor results if you make your own.
You can also put out cake squares or cookies with frosting for people to eat. Most grocery stores have premade cookie dough in their bakery section too! Also, there are several different types of ice cream that you can serve at your housewarming party. You can choose from classic flavors like chocolate and vanilla, or you can try something a little bit more adventurous. Some of the more interesting flavors include blueberry, pistachio, and pumpkin spice.
Use Washable Plates and Dishes
When planning your party, be sure to use plates and dishes that you can easily wash up. If you don't have enough dishes for everyone to eat, it's a good idea to hire someone who can do the dishes for you! Your guests need to have a place to put their dirty dishes because it keeps your house clean. You should also make sure that the foods are not too messy, so people don't have to worry about getting food on their clothes before they go home.
No one likes to clean, so let someone else do it for you! Hiring a cleaning service is an awesome way to keep your house clean while still making sure that everyone has fun at the party. If you hire them between 6 pm and 9 pm on the night of your party, they can have enough time to clean your house before everyone leaves. The best part about having a cleaning service is that you can make it one of the guests' responsibilities! Your job is to enjoy the party, not do all the work.
Decide Which Games to Play
If you want to include any party games at your celebration, make sure that they're simple, like charades or Pictionary. Try to avoid overly competitive games because it can take away from the friendly atmosphere of the party. If you want to play more complicated games like chess or Monopoly, everyone should be playing with the same team. Otherwise, it can be difficult to keep track of the rules.
People are most likely going to want to do something fun after they finish eating and drinking at your party. If you want people to play games with each other, then make sure that there are enough supplies for everyone to use. You should also decide if you want everything in one room or if you want to split it up into different spaces. If you choose to split everything up, it's probably a good idea to partition certain areas with furniture like couches and armchairs. This way, people can feel their own space when they want it!
Conclusion
Hosting a housewarming party is a great way to celebrate the new addition to your family or the friends who have just moved into a new home. When planning your party, be sure to think about the food and drinks that you will serve, as well as the games that everyone can play together. You should also make sure that you have enough plates and cups for everyone and furniture to designate different spaces within your home. You can ensure that your housewarming party is fun and stress-free by following these tips!
FAQ
What type of food should I serve at my housewarming party?
You can serve a variety of different types of food at your housewarming party. Some good options include cupcakes, cake squares or cookies, and ice cream. You can also serve more complicated foods like chess or Monopoly if everyone playing is on the same team.
What games should I play at my housewarming party?
Try to stick to games that are simple and easy to understand, like charades or Pictionary. Avoid overly competitive games because they can take away from the friendly atmosphere of the party.
How should I decide where to put my party decorations?
You should start by placing your party decorations in one room so they can all be seen together. If you feel like splitting everything up, then it's a good idea to place some furniture around your house so people can have their own space when they need it.
What is the best way to hire a cleaning service?
The best way to hire a cleaning service is to go online and search for companies in your area. Once you've found a few companies, you can read reviews from other customers to better understand what to expect. You should also ask the company questions about their services so you can be sure that they're a good fit for your party.
How do you throw a cheap housewarming party? First, make sure the party is during the day, so you don't have to pay for lights! Second, serve some simple finger foods instead of more expensive dishes. Third, get creative with your decorations and save money by using what's around your house instead of buying anything new. Fourth, just enjoy hanging out together—no games necessary!
Enter your information
Almost done!
Enter your information to view your quote.
Your information is safe with us. By using this service, you agree to receive email communications solely regarding your relocation process