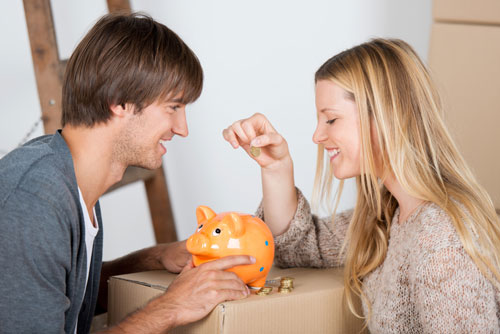 Ways To Save On A Long Distance Move
Well, it's been said over and over again for quite a while now – moving isn't something that you decide while in a shower one day and get it done the next day. Also, did we mention how expensive it might get during a local move, let alone a long distance one? Here in this article, we'll provide you with all the information and methods to save on a long distance move. But before we get into it right away, it's important for you to know what constitutes a long distance move.
What Is A Long Distance Move?
When a move exceeds 400 miles, it is considered a long distance move. If you're moving to another state, it's often referred to as a long-haul or interstate move. A move within a 50-mile or 100-mile radius, on the other hand, is considered a local move. The reason you should know if you're moving great distances or locally is that your costs may differ depending on this distinction.
Moving companies charge differently depending on the type of relocation you want to make. Long distance movers must have a Federal Motor Carrier Safety Administration (FMCSA).
Once you've figured out what a long distance move entails, you may look into the following options for saving money on the move.
Ways To Save On A Long Distance Move
Prepare A Solid Moving Budget
Before you start packing your belongings, make sure you have a clear budget in place to keep your costs under control. Take into account all of the variables of moving and set aside a certain amount for each. This will assist you in keeping track of your spending and provide you with a clear picture of where you may save money by using low-cost alternatives.
Hire Movers Well In Advance
You may be a fan of last-minute impromptu plans that often provide you with the best experiences of your life, but we're pretty sure this won't be the case when it comes to hiring a moving company. You must book the moving company that you've chosen as early as possible. The longer you wait to hire, the fewer options you'll have for available dates, equipment, and moving crew members, as well as their schedules. If you put off making this decision for far too long and moving day arrives, you'll have no choice but to hire whatever alternative is left to you, regardless of the high prices that may be associated with it.
So, once you've decided on a moving company that you think is up to the task, make a reservation as soon as possible.
Move On Your Own To Avoid Professional Movers' Fees
If you think you can pull off a long distance move without hiring a moving company, you'll be saving a lot of money on professional fees. Though a long distance move is no easy task, a little help from friends and family can help you ease the stress and let your wallet have some breathing space. You can rent a moving truck or borrow one from a friend and ask for assistance loading and unloading your belongings.
You can also rent a portable moving container that costs significantly less than full-service moving companies. Load all your items on the container and the container company will get the rest of the job done.
Move During The Off-Season And Weekdays
If you assume your entire moving cost is determined by the number of items you want to relocate, you're mistaken. You need to choose the right time to move when there is less crowd and more availability of moving companies. Moving to your new house during peak season (the summer months) is going to invite more costs than usual because moving companies are the busiest during this time. Securing a good moving company with reasonable costs around this time is going to be very difficult for you.
Avoid national holidays too as they're the perfect opportunity for movers to utilize the day off, which basically means expensive moving costs.
Assess Multiple Moving Companies
During long distance moves, a DIY move generally takes the back seat. You'll need to hire a moving company for a safer and hassle-free move. But that also doesn't mean you hire the first company you lay your eyes on. You must conduct proper research about the companies, their moving quotes, and the kind of services you require. After assessing all your options and the best possible price you can work with, only then should you hire that company.
A lot of these companies have ongoing deals, discounts, and promotions that can benefit you. Make sure you have a close watch on those!
Many movers charge by the hour, so if you want to save money in that aspect, keep all your items packed and ready to go for the movers to immediately start loading them on the moving truck.
Note:
To avoid potential scams, do thorough research on the company's background. You can verify important information such as the movers' license and insurance.
Consolidate Shipments
This is another effective way to save some bucks on a long distance move. Moving companies provide you with the option to share the truck space with other customers. The only obvious catch is that since the moving truck is going to carry multiple homeowners' belongings, there are going to be more stoppages to deliver them to their respective houses. That means your items could take a while to be delivered more so if your location is further than the others.
If you don't mind waiting for a few weeks for your items to arrive, you'll be doing a big favor to your wallet. Carry all your necessary and important items along with you in your own car so that you don't have to wait for them to arrive later.
Pack Items Yourself
Once you're done reminiscing memories from items that hold sentimental values to you and your family, it's time to make the choice of choosing the ones you're going to carry to your new home over the ones that you'll have to leave behind. Figuring that out is no easy task and you're allowed to take your time in that. When you're ready to get those valuables into the boxes, the real work begins!
Packing these items yourself will save you from the professional fee that a full-service moving company will charge.
Declutter Your Home
While packing your things, you will come across a lot of stuff you won't require in your new home. From duplicate items to damaged products, there are going to be plenty of things you could sell, donate, or simply throw away. A good way to earn some extra bucks is by organizing a yard sale! Make a list of all the stuff you don't mind selling (they must be in functioning condition) and develop a compelling sales pitch to attract buyers and make Michael Scott proud!
Shop Packing Items In Bulk
This would seem insignificant in the larger scheme of things but you could save a few bucks by purchasing all your required packing items in bulk. Items like mattress bags, packing tapes, tape measures, zip-lock bags, etc. can be bought together from a local store. If you're on a tight budget, this method can help save you some money.
Preserve Old Boxes
It's time to dig up those old Amazon cardboard boxes and put them to good use. Don't throw away the large shipping boxes you've been receiving in your mailbox too. These boxes can be used to pack your everyday items. Avoid packing your valuables in these boxes because as convenient as these boxes seem to be, you cannot always rely on their durability.
Optimize Space
You may save money on packing by organizing your belongings and packing them strategically. Consider cramming as many goods as you can into a small space while taking all necessary procedures to ensure their safety. To keep two items from rubbing against each other, use thin layers of sheets between them. Carry all of your necessary and common goods in your own car to save space.
Many moving firms charge by linear foot. It means you'll be charged according to how much room your belongings take up on the moving truck. As a result, intelligent packing might help you save money on moving costs.
Re-Consider Travel Options
The means of transportation is a crucial part of a long distance journey. Individual airfares can be very expensive if you have a large family, and they can really hurt your wallet. Consider driving yourself to your new location. Yes, you'll have to pay for gas from time to time, but it will still be cheaper than the cost of expensive airline tickets. Plus, a great family road trip isn't something you get to do every day. Take a detour, discover new places, and spend some quality time with your family.
If all else fails, you may always take advantage of low-cost public transportation such as trains and buses.
Use All The Food
Moving day is still a few weeks away and your kitchen is loaded with eatables and consumables. Excess food and consumables should not be transported over large distances since they may rot or deteriorate. It's better to finish up any leftover food and avoid purchasing goods in bulk for your new home ahead of time. This will not only help you save money by reducing food waste, but it will also help you avoid unnecessary supermarket shopping.
Spend The Night At Your Friend's Or Relative's
If you plan to move to your new house in your own car and the journey is an overnight one, consider contacting your friends or relatives staying near that area, if you have any. Rather than paying extra bucks and spending the night in a hotel room, you can sleep over at a friend or relative's place. This will save you from spending money on hotel services, half of which you won't be utilized at all!
Preserve Moving Receipts
If you're relocating for work, you might want to keep all of your moving receipts. Many organizations offer the option of reimbursing employees for their relocation expenses. You must make it a point to inquire about such policies of your company. It can save you a lot of money and make your move easier.
Summing Up
A long distance move is a daunting task and it requires a lot of planning and preparation. To reduce the stress that comes along with it, implementing effective ways to save on a long distance move is a good start. You don't want to have the sensation that you went over budget for moving on the first day in your new home. The above methods will help you in planning your moving budget and experience the bittersweet feeling of leaving your old home like you're supposed to – without worry.
Enter your information
Almost done!
Enter your information to view your quote.
Your information is safe with us. By using this service, you agree to receive email communications solely regarding your relocation process